World's Top 50 Smart City Governments Ranked By Eden Strategy Institute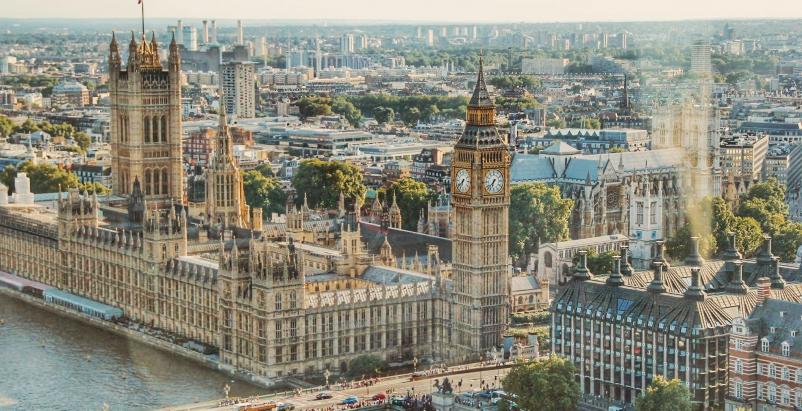 Eden Strategy Institute has issued its study and ranking of the Top 50 Smart City Governments.
The Top 10 Cities identified as the World's Best City Governments, according to the Eden Strategy Institute study, are: London, Singapore, Seoul, New York, Helsinki, Montreal, Boston, Melbourne, Barcelona, and Shanghai. In addition to New York and Boston making the Top 10, there were 12 American cities who earned Top 50 ranking, and are: San Francisco (11), Chicago (17), Seattle (18), Charlotte (20), Washington, DC (21), Columbus (25), Los Angeles (26), Atlanta (35), Kansas City, MO (38), Philadelphia (43).
In reporting its study findings, the Institute said, "Smart City innovations offer mayors across the world a promising new way of engaging citizens and increasing quality of life. To offer city leaders guidance on assessing the readiness of their governments to develop, facilitate, or track their smart city initiatives, Eden Strategy Institute and ONG&ONG (OXD) developed this independent ranking of the Top 50 Smart City Governments, selected from over 140 cities globally." 
The report ranked cities based on the following ten factors: Vision, Leadership, Budget, Financial Incentives, Support Programs, Talent-Readiness, People Centricity, Innovation Ecosystem, Smart Policies, Track Record. 
A synopsis of each Top 50 city's initiatives featured stories "not intended as profiles of each city, but serve as exemplars of a good practice among each of our Top 50 City Governments," according to the report.
In New York City, for example, its current OneNYC unified city plan was noted, as was Mayor de Blasio's decision to assign two of his offices – the Office of Sustainability, and the Office of Recovery and Resiliency to execute the plan's provisions. Boston's smart city team was commended for the City's Playbook, which exhibits the city's focus on being citizen-centric, while giving a nod to the tech companies, scientists and researchers who make up the smart city community. In San Francisco, the study summary noted, "As a cross-departmental collaboration with the city's Department of the Environment and the Municipal Transportation Agency, the city outlined a comprehensive and specific vision with accompanying, memorable goals." Credit was given to the Mayor's Office of Civic Innovation, and non-profits like Joint Venture Silicon Valley.
A summary of Columbus, Ohio's capabilities focused on the city's ability to develop public private partnerships (P3s) which have helped fund its large portfolio of projects. Notable was its leading proposal selected by the U.S. Department of Transportation's (DOT) 2015 Smart City Challenge for American Cities, bringing $40 million for its smart mobility project.
Applauding Kansas City, Missouri's Chief Innovation Officer (CIO), Bob Bennett (recently included in a S&RC article on its Smart City RFP), the Eden Strategy Institute study quoted Bob Bennett on his philosophy. According to Bennett, "The concept of smart city has nothing to do with technology…but is about creating a holistic picture of what citizens have." For its part, the #38 Top City Government in the world has formed extensive partnerships with smart solution providers and consultancies to build "54 the smartest blocks in the nation."
Eden Strategy Institute also offered a summary of its research. In doing so, it promoted that an important first step in developing a smart city strategy is to take stock of a city's natural strengths and assets. According to the report overview, "This may lead city governments to develop their smart city plans in a specific field, taking advantage of the well-established ecosystem to accelerate the initial stages of transforming into a smart city, and building confidence to embark on other fields. Fully 12 percent of the top 50 ranked cities used this approach."
In a nod to collaboration, the report summary noted that, on the whole, while the different cities approached stakeholder engagement using various means, engagement at the early stages was a common theme seen across the top-performing city governments, with early citizen buy-in easing
the roll-out of smart city solutions.
The Eden Strategy Institute survey authors shared additional insight on the multiple stages required for developing a smart city vision. As identified through their global review, they identified the following stages: Defining the relevant smart city concepts; designing the planning process; engaging and drafting approaches with stakeholders; as well as prioritizing initiatives and crafting the roadmap. According to the report, while many cities engage their citizens as plans are implemented, only 17 of the top 50 cities involved stakeholders outside of Government authorities to co-create the smart city vision and mission. Of the Top 10, this trend was more significant with 50 percent of cities falling within this category, according to the report's overview. The cities that engaged stakeholders for the visioning process utilized a broad set of engagement modes, at different phases and for distinct purposes. This included engaging citizens in town hall meetings to help define the smart city vision, bringing together private and public entities in working groups to lead the visioning and planning exercise, and offering multiple and diverse platforms catered to different citizen groups to surface key issues and preferred solutions for each group.
Eden Strategy Institute (www.edenstrategyinstitute.com) is a strategy consulting firm specializing in Business System Innovation. The company reports that they approach the global issues of urbanization, disease, poverty, illiteracy, and exploitation by formulating strategies, models, processes, and products that help our clients create, realize, and sustain their economic impact. Eden plans and sets up industry blueprints, facilitates co-creation workshops, forecasts and evaluates the impact of policy interventions. Eden Strategy Institute has supported governments and corporations to successfully bring Smart City innovations to market using qualitative and quantitative research, engineering, business planning, partnerships, and impact assessment, with Practice Areas including Smart Cities, Education Innovation, Healthcare, Social Enterprise, and the Emerging Middle Class.
OXD is part of ONG&ONG Pte Ltd, a multi-disciplinary design house focused on creating and building beautiful experiences through a complete 360o design approach. Established by the late Mr. Ong Teng Cheong & Mrs. Ong Siew May in 1972, ONG&ONG began as an architecture firm and has grown to become an award-winning integrated design practice for the built environment. OXD (ONG&ONG Experience Design) is the Experience Design consultancy arm of ONG&ONG. The firm used the report to reinforce their belief in what will be required along the road to smarter cities across the globe. It noted, "The future of cities is not just about harnessing technology to create the right systems for growth and new possibilities, but doing so in a way that reflects a deep understanding of the human condition and the transformative power of citizen ownership and empowerment." The report added OXD's position that "This human-centric approach to designing for the city will ultimately yield more sustainable impact and a more resilient, adaptable city and beautiful city, inside and out."