WEFTEC dives into future of smart water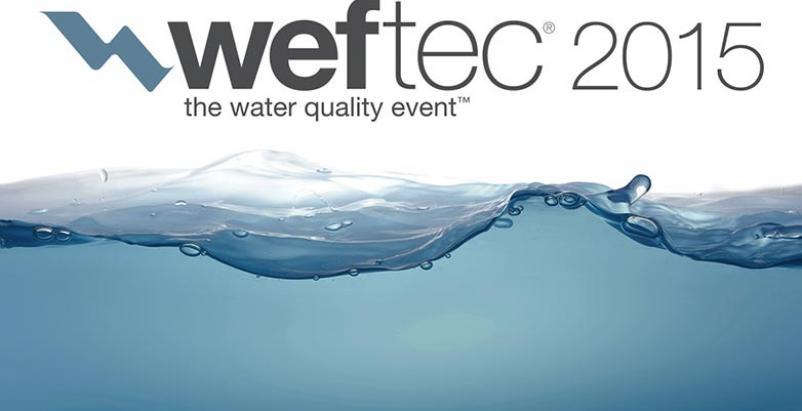 The Water Environment Federation's signature event WEFTEC has found its home in Chicago's McCormick Place once again for 2015. The event featured an enormous list of small companies exemplifying their cutting edge tech along with trademark water industry names like Veolia, Evoqua, SPX, and Hach. The showroom floor was teeming with talks, meetings, and activity while groups attended the workshops, mobile and technical sessions scheduled throughout the day.
 
Each technical session was comprised of quick, bite-sized half hour audio-visual presentations tackling pressing issues such as climate change, resiliency, energy efficiency and security along with the ongoing infrastructure and funding challenges the industry continuously faces. Public-private partnerships in smart city initiatives are quickly becoming a norm and WEFTEC's technical sessions such as the one led by San Francisco's Wastewater Enterprise Director Karen Kubrick. 
 
Cybersecurity is one of the hottest topics in the smart city initiative and it is quickly making its way into the water industry. The cybersecurity and resilience session's speaker, Jason Dely of Rockwell Automation, opted for a more crass and direct approach to water security and pointed out the water industry's hesitance of accepting wireless technology as the most secure form of transferring data.
 
Infrastructure is a frequent keyword of the smart city initiative and was extensively covered in various sessions such as Balancing Green and Grey Infrastructure, providing an overview of San Francisco's Urban Water Approach and Creating Operation Resiliency that focused on the Miami-Dade Water and Sewer efforts to address climate change and rising sea level impacts on critical infrastructure.
 
WEFTEC's showroom floor was home to a plethora of water industry vendors presenting their latest and greatest hardware and software. While WEFTEC is only beginning to bring in a smart city initiative to its technical sessions, many of the exhibitors on the showroom floor have been involved with smart cities such as Siemens, Veolia, The Water Council and Badger Meter focusing on technological platform to help municipalities manage assets, communicate, as well as innovate tools to rate where in the smart process they currently are. Next year's WEFTEC, taking place in New Orleans, will undoubtedly bring more smart city presentations and presentations along with it as the smart city market grows exponentially.