Urban Future Lab In the Spotlight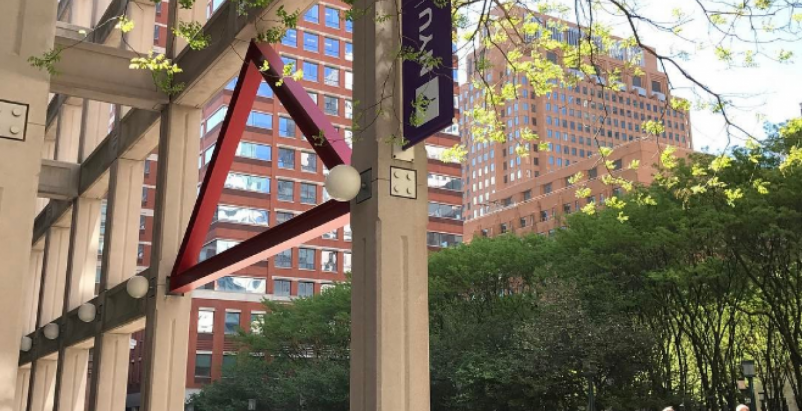 NYU Tandon School of Engineering
As the countdown to the new year approaches, so, too, does the deadline for the Urban Future Prize Competition. The Urban Future Lab, New York City's hub for smart cities, smart grid technology, and clean energy at the NYU Tandon School of Engineering, recently launched its Urban Prize Competition, and applications are open until January 4, 2019.
The competition seeks out the world's most revolutionary smart city and smart grid technologies by bringing the brightest entrepreneurs together with mission-driven investors, policy leaders, and corporate sponsors for a prestigious pitch competition in New York City, according to a news release detailing the competition. The announcement also noted that two winners will get $50,000, along with the opportunity to grow their businesses into successful ventures in New York City's longest-running cleantech business incubation program, ACRE, housed in the Urban Future Lab in Downtown Brooklyn.
Urban Future Lab, as described on its website, is the center of cleantech innovation in New York. Its work leads the way to a more sustainable world by connecting people, capital and purpose to advance market-ready solutions to address climate change. The Lab's programs include: ACRE, a business incubation program for pre-seed to series A startups; PowerBridgeNY, a proof-of-concept center commercializing research from local universities; and Clean Start, an advanced diploma from NYU for people seeking a transition into the cleantech sector. The UFL is part of the NYU Tandon School of Engineering and is located in the Downtown Brooklyn.
"The Urban Future Prize Competition is an excellent vehicle for startups in the clean energy, smart city, and smart grid space to scale up and get funding," said Pat Sapinsley, managing director of cleantech initiatives at NYU Tandon. "The winners will not only each be given a $50,000 grant funded by the New York Community Trust, but acceptance into our incubator, which entitles them to apply for as many as three $100,000 NYSERDA Ignition Grants. The help that our incubator has given to companies in the past has resulted in over $350 million in funding and in a 90 percent survival rate for our startups — a phenomenal success rate compared to the national average."
"Helping cities become environmentally sustainable and more resilient are heavy lifts, but the dynamic entrepreneurs that compete for these prizes are clearly up to the challenge," said Arturo Garcia-Costas, environmental program officer at the New York Community Trust. He added, "Their innovations could help shape the future of the Big Apple."
Applications to the Urban Future Prize Competition are open until January 4, 2019, and detailed information can be obtained on the UFL website's Competition section. The New York State Energy Research and Development Authority (NYSERDA), New York community Trust, and Con Edison are providing support for the competition.
According to UFL's announcement on the competition, the non-dilutive, non-equity, cash prizes will be awarded to the top companies in each of the competition's two categories: the New York Community Trust Smart City track and the New York Community Trust Smart Grid track. Applications to the Smart City track should pertain to urban infrastructure and resiliency, Internet of Things, sensor networks, analytics, and related themes. Applications to the Smart Grid track should pertain to renewable energy, energy efficiency, grid modernization, distributed generation, microgrids, and can include other solutions – even financing.
In joining the ACRE incubator at the Urban Future Lab, winners gain unprecedented access to the competition's strategic partners and corporate sponsors, as well as the opportunity to establish pilot demonstration projects with those organizations on the forefront of New York State's nation-leading energy strategy, Reforming the Energy Vision (REV), Governor Andrew M. Cuomo's strategy to build a clean, resilient, and affordable energy system for all New Yorkers.
The Urban Future Lab (UFL) at the NYU Tandon School of Engineering is New York City's premier innovation hub for smart cities, the smart grid, and clean energy. The UFL is home to programs focused on policy, education, and market solutions for the green economy. ACRE, the UFL's flagship program, is a business incubator that supports the growth of high-impact early-stage venture companies addressing climate change. ACRE incubator companies receive 24/7 access to desk space and conference rooms at an office in Downtown Brooklyn, in addition to professional business advisory and support services (legal, accounting, design) and introductions to ACRE's network of market partners, investors, mentors, and startup resources. The UFL and all its programs are supported by NYSERDA, Wells Fargo, Daikin, BP and Orrick. 
The NYU Tandon School of Engineering https://engineering.nyu.edu/ prides itself on a history of empowering people to use science and technology as tools to build a better society. And on history. As it is, the school was, quite literally, the birthplace of the American Dream; it was an alum, James Truslow Adams, who coined that phrase in 1931. Just as it was then, notes the School's website, Tandon is a place where ambitious students from all walks of life get the solid education they need to launch their careers. In an overview of the program, leaders share the following about the Tandon mission:
"Invention, innovation, and entrepreneurship suffuse everything here — from our course offerings to our student competitions to our labs and prototyping spaces. We carry our school's great history forward with a shared goal: To generate ideas and build solutions for a healthier, safer, better-connected, and more sustainable world. Dedicated to creating solutions that can tackle tomorrow's problems today, we focus on invention, innovation, and entrepreneurship."
The NYU Tandon School of Engineering dates to 1854, when the NYU School of Civil Engineering and Architecture as well as the Brooklyn Collegiate and Polytechnic Institute (widely known as Brooklyn Poly) were founded. Their successor institutions merged in January 2014 to create a comprehensive school of education and research in engineering and applied sciences, rooted in a tradition of invention, innovation and entrepreneurship. In addition to programs at its main campus in downtown Brooklyn, it is closely connected to engineering programs in NYU Abu Dhabi and NYU Shanghai, and it operates business incubators in downtown Manhattan and Brooklyn.