Telecom Giants Announce 5G Updates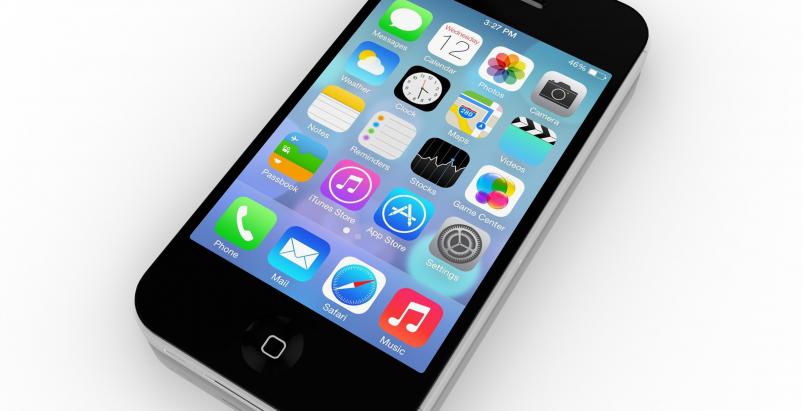 Two telecom companies have made news in as many days in the 5G space. T-Mobile announced a $3.5 billion contract with Ericsson. Separately, AT&T has named five more cities for deployment, announced that it made the world's first wireless 5G transfer over millimeter wave, and has selected three major technology suppliers.
T-Mobile and Ericsson Join Forces
In announcing the massive, multi-year contract, T-Mobile and Ericsson said that the arrangement will allow Ericsson to provide T-Mobile with the latest 5G New Radio (NR) hardware and software compliant with 3GPP standards. The news release In issuing the news release detailing the contract noted that by bridging from a nationwide LTE Advanced network to 5G, T-Mobile will leverage Ericsson's market-leading 5G portfolio to expand existing LTE capacity needs while future-proofing the network.
The companies noted that the contract also encompasses Ericsson's digital services solutions, including dynamic orchestration, business support systems (BSS) and Ericsson Cloud Core, enabling T-Mobile to rapidly launch innovative and groundbreaking 5G experiences to customers.
"We have recently decided to increase our investments in the US to be closer to our leading customers and better support them with their accelerated 5G deployments," said Niklas Heuveldop, President and Head of Ericsson North America. He added, "This agreement marks a major milestone for both companies, and we are excited about our partnership with T-Mobile, supporting them to strengthen, expand and speed up the deployment of their nationwide 5G network."
5G promises to deliver very high data speeds, extreme low latency, ultra-high reliability, energy efficiency and extreme device densities, which will be realized by the development of LTE in combination with new radio-access technologies, according to the combined company news release.
Under the terms of the new deal, Ericsson will supply hardware and software from its market—ready 5G platform, which includes its strengthened Ericsson Radio System portfolio, across all spectrum bands available to T-Mobile, said the companies. Additionally, T-Mobile's already installed base of Ericsson Radio System radios will be able to run 5G NR technology with simple remote software installation.
Notably, and as detailed in an article on this site, published August 3, 2018, T-Mobile most recently secured a $3.5 billion contract with Nokia for its 5G hardware. 
AT&T Makes Major Announcements
One day before the news of the T-Mobile and Ericsson contract was released, AT&T made news with an announcement detailing three separate updates. The company said it has named five more cities for 5G deployment, highlighted its innovation center's latest achievement, and reported on its new agreements with three technology partners, according to the company news release, issued September 10, 2018.
Five more cities get 5G
AT&T announced that it plans to introduce 5G in parts of five additional cities – Houston, Jacksonville, Louisville, New Orleans, and San Antonio – this year. These new cities are in addition to seven cities where we've already announced plans to launch mobile 5G in 2018, which included: Atlanta, GA; Charlotte, NC: Dallas and Waco, TX; Indianapolis, IN; and Oklahoma City, OK. The company further noted that in the early part of 2019, a total of 19 cities will have mobile 5G, as AT&T plans to introduce the technology in parts of the following cities: Las Vegas, Los Angeles, CA; Nashville, TN; Orlando, FL; San Diego, San Francisco, and San Jose, CA, with plans for further expansion.
World's First Wireless Data Transfer Confirmed
In a world's first, the company confirmed that, working with its key technology collaborators, it made the world's first wireless 5G data transfer over millimeter wave using standards-based, production equipment with a mobile form factor device. Reporting the transfer was fully compliant with global standards, AT&T said the unprecedented technology achievement occurred over the weekend of September 7-9, 2018, in Waco, Texas.
"We're at the dawn of something new that will define the next decade and generation of connectivity," said Andre Fuetsch, chief technology officer, AT&T Communications. He added, "Future smart factories and retailers, self-driving cars, untethered virtual and augmented realities, and other yet to be discovered experiences will grow up on tomorrow's 5G networks. Much like 4G introduced the world to the gig economy, mobile 5G will jumpstart the next wave of unforeseen innovation."
The company issued this statement about its 5G deployment as part of its news release detailing the telecom giant's developments. "Our 5G deployment strategy will include using millimeter wave spectrum to deploy 5G in pockets of dense areas – where demand on our network is high and extra capacity and coverage is needed most. In other parts of urban areas and in suburban and rural areas, we plan to deploy 5G on our mid and low-band spectrum holdings.  We've been encouraged by the performance of mmWave in our 5G trials and found that it performs better than expected and is successful in delivering ultra-high wireless speeds under a variety of conditions. In addition, our foundational 5G Evolution technology is now live in more than 200 markets, reaching 400+ markets this year. 5G Evolution markets are locations where we've deployed the latest technologies that enable peak theoretical wireless speeds of at least 400 megabits per second on capable devices."
"This weekend's call between a 5G base station in the field and a smartphone form factor 5G device brings us one step closer to commercial 5G networks and mobile devices," said David Nash, vice president, Business Development, Qualcomm Technologies, Inc. Nash added, "We will continue to work with industry leaders such as Ericsson and AT&T to help ensure consumers will be able to experience the benefits of commercial 5G networks and mobile devices."
AT&T Selects Three Technology Partners
To help AT&T build its mobile, nationwide 5G network, the company announced it has selected Ericsson, Nokia, and Samsung as its technology suppliers. Working with these three suppliers, the company statement reported that it has already started deploying 3GPP Release 15 compliant equipment in a handful of its early 5G cities.
"5G is coming, faster than many realize. By working closely with AT&T and other key collaborators on successful 5G trials over the years, we've brought 3GPP mobility standards-based 5G technology closer to commercial reality today," said Fredrik Jejdling, executive vice president and head of Business Area Networks, Ericsson. "Our joint efforts will enable AT&T's mobile 5G network to ultimately deliver on the future promises of high-speed connectivity and very low latency to its customers," he added.
AT&T's recently-issued announcement stated that more than three million business utilize the company. The company further reported that over the past 5 years, it has invested nearly $145 billion in our wireless and wireline networks, including capital investments and acquisition of wireless spectrum and operations. During this same period, AT&T invested more in the U.S. than any other public company, said the company's statement. According to its most recent statement, AT&T wireless network now covers more than 99% of Americans, its fiber network is one of the nation's largest, and it can connect more IoT devices than any other provider in North America.