Startups Urged to Tackle Civic Challenges in STIR Program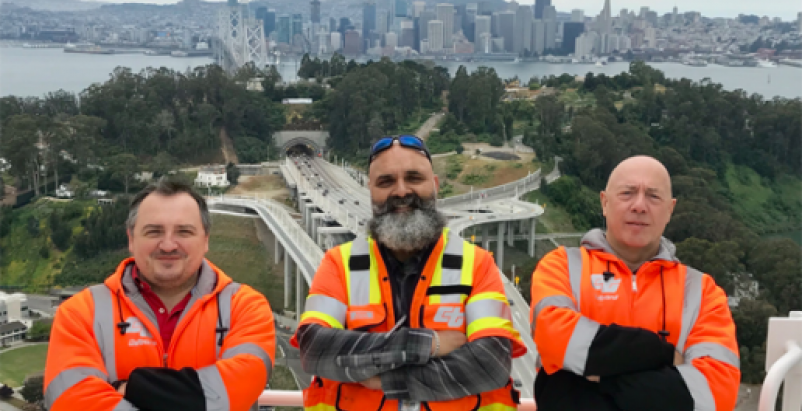 Credit: Startup in Residence STIR Project
With a fast-approaching deadline, startups from across the globe are urged to take action in tackling civic challenges. Startup in Residence (STIR) connects startups with government agencies to develop technology products that address civic challenges. In following its mission to do so, STIR is looking for startups from around the world to apply – by November 7 – to the 80+ challenges across areas such as mobility, civic engagement, IoT, and more. The program seeks interested startups to select from the challenges, and submit proposals by November 7, according to its program overview. Over 16 weeks, these partners work together to co-develop a solution that creates real impact.
The process involves a handful of steps for civic innovators with urban planning and municipal smart city solutions, which include Apply, Select, Scope of Work, Residence, and Contact. First, startups apply to solve one or more of the challenges selected by STIR. The application period, or Open Call for Startups, was open on October 9 and runs through November 7, 2018. Government teams then review and select applicants. In mid January, startups and government partners develop a scope of work with objectives for the residency. From there, teams collaborate over 16 weeks starting on January 28 for research, design, build, and testing. The project is expected to go to contract if the objectives of the Scope of Work are met and if there is a positive working relationship between team members.
The Startup in Residence program helps startup close government contracts. The 16 week collaboration period commencing on January 28, 2019 also provides startups a trifecta of benefits, which include:
Expedited procurement process: The program incorporates a streamlined procurement process, which means that startups can respond to an RFP in less than one hour and contracts can be executed immediately following the residency.
Deep Customer Insights: Throughout the residency, startups have a dedicated project manager from a government department to collaborate with on the project. The program incorporates four weeks for user research and four weeks for product testing, giving startups an in-depth understanding of the challenge the government partner faces.
Access to STIR's Government Network: Participation in the program gives startups access to the 30+ members of our government network.
The 80+ challenges represent a broad range of civic challenges, including these examples: an easy-to-use digital portal for applicants to affordable homeownership program in Boulder, CO, to a digital platform for rental property inspection in Peoria, IL, to autonomous snow clearing technology for sidewalks in Syracuse, NY; a user-friendly records request system for both city employees and residents from the Glendale, AZ City Clerk's Office; and, the city of Norfolk, VA, is seeking an improved portal for new and growing businesses to access city resources, to name a few.
The STIR mission is to bring together civic agencies and startups to explore how they can use technology to make government more accountable, efficient, and responsive. According to information provided on its website, since the program's launch in 2014, STIR participants have tackled a variety of pressing civic challenges. Some of those challenges have included: streamlining the process for becoming a foster parent; visualizing data from community centers; simplifying procurement through a chatbot; and mapping homeless encampments to provide services to people in need.
The key goals of Startup In Residence are to: 1) build bridges between startups and government. The organization seeks to do so by bringing innovative products, services and processes into the public sector; 2) give startups access and insights. These tools will help to design solutions to critical needs and tap into the significant government technology market; and 3) empower government departments, notably, to rethink their approach to civic challenges and deliver services more efficiently.
History of STIR
Local governments are tasked with tackling challenges from public health and safety to urban planning, but far too often, their technology and processes lag behind the private sector. There is a growing market for products and services designed to meet the needs of government customers, according to STIR's leadership. To bridge the gap between startups and government, the San Francisco Mayor's Office of Civic Innovation created the Startup in Residence program in 2014.   The expedited solutions that were deployed as a result of the program propelled uptake in government participation.  City Innovate now runs the program, driving its expansion across North America.  The STIR network now includes 30 government partners, including cities, counties, states, metro transit authorities, and regional metropolitan planning authorities.