Why Stakeholder Engagement Is Essential To Resilience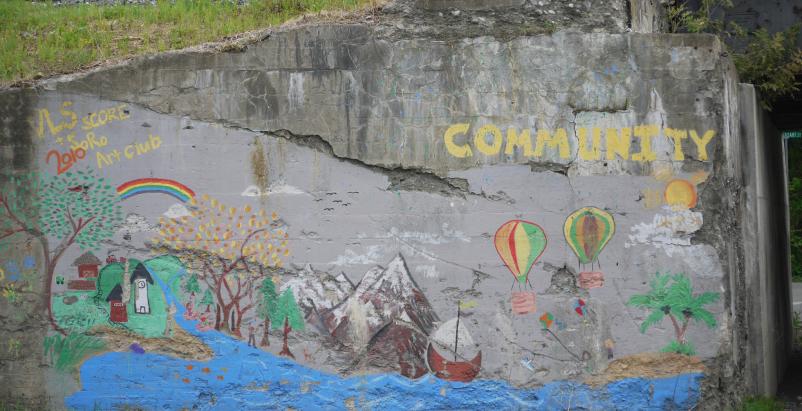 Defining what "resilience" means isn't too difficult. Broadly, resilience encompasses preparedness, sustainability, equitability and adaptability in the face of challenges. Determining why a city needs to be resilient is, likewise, rather easy. As urban populations continue to rise, leaders need to ensure that every citizen is safe and that the city's infrastructure is able to meet the needs of the people without coming undone. Few city leaders would question the need for some degree of resilient strategy.
The difficult question, then, is how is resilience measured? By what metrics can a city's ability to prepare and react to shocks and stresses be judged?
Answering such questions is difficult because cities differ wildly from one another, even within the same country. The issues that afflict one area may be completely different form the problems of another. Even cities struggling with similar challenges, such as poverty, may not benefit from the same approach to the matter. To even begin to measure resilience, then, requires a comprehensive understanding of a city and its inhabitants. Creating a strategy and effectively monitoring its impact requires leaders to connect with local stakeholders.
"On measuring resilience, I don't have a clear answer," Chicago Office of Emergency Management and Communications Chief of Staff Ted Berger said. "What I know is that resilience is not measured numerically. Rather, it starts through a collaborative approach."
Berger spoke as part of a panel on strengthening resilience in vulnerable communities at SIPRI's Stockholm Security Conference on Secure Cities. When the question of how to measure resilience was raised, fellow panelist Ida Texell of Stockholm's Fire and Rescue Service shared that measurement was misguided and that efforts could be better focused on coordinating stakeholders.
"I don't think that you should measure resilience," Texell said. "The culture of management needs to shift to a culture of governance."
Enabling communities to develop their own resilience solutions should be the government's priority, the panelists agreed. As local stakeholders will be the most directly affected by shocks and stresses, their capacity to respond and adapt constitutes a vital element of any successful resilience plan.
"Communities know what impacts will look like – ask them about it," Baltimore Climate and Resilience Planner Kristin Baja urged the panel's audience. "With vulnerable populations, communities need to lead."
To ensure preparedness, though, governments must ensure that communities have access to services and are prepared for disasters. Without that support, stakeholders will be left at a disadvantage. The fallout from Hurricane Matthew serves as a reminder that stakeholders are integral during preparation and response efforts. Erna Danielsson of the Risk and Crisis Research Centre at Mid-Sweden University noted that governments and stakeholders must have a rapport to avoid undernourished resilience infrastructure.
"Support and response professionals always find ways to fulfill their roles, as long as they have resources," Danielsson said. "What's lacking is communication between professionals."
The fiscal cost of resilience planning presents an obstacle that can impede collaborative efforts between governments, service professionals and stakeholders. If programs that ensure the safety and preparedness of communities don't demonstrate a sufficient ROI, their continuation may be jeopardized. Lauren Alexander Augustine, the Director of the Program on Risk, Resilience, and Extreme Events in the Office of Special Projects in the Division of Policy and Global Affairs at the National Academies of Sciences, offered a solution to the issue of ROI that keeps underserved communities vulnerable: aligning resilient thinking with the opportunities of urban renewal.
"How do you budget for resilience? You don't. You need to normalize it," Augustine said.
The foundation for such a solution already has routes in U.S. cities. The U.S. government encourages engaging stakeholders when developing resilience strategies, and elected officials in local communities are at the forefront of that commitment. According to Berger, the ultimate responsibility for maintaining resilience lies with mayors, and they need to be involved in the process at every step of the way.
As they possess the highest degree of authority, mayors have to meet and collaborate with various stakeholders on a regular basis under normal circumstances. At times a difficult process, Berger argued that a shared goal could help align disparate stakeholders and municipal agencies.
"A focus on resilience has helped bring parties together," Berger said. "A collaborative space for resource sharing has helped improve the U.S."
Shared goals aren't always enough to sustain persistent partnerships between governments and vulnerable communities, however. Just as trust needs to exist among all stakeholders, so too does distrust need to be recognized. To this end, town hall events are vital to reconciling stakeholder groups between which animosity may still exist.
"We need to recognize that everyone needs to be involved in crafting and implementing solutions," Berger said. "Resilience can't be prescribed from above."
To ensure that a city remains secure, equitable and adaptable, trust among stakeholder groups and communities becomes the most important metric by which resilience can be measured. With ROI that can be difficult to quantify, local leaders must build on what they have, bringing communities together and mobilizing existing stakeholder resources.