LED Systems Are A Smart City No-Brainer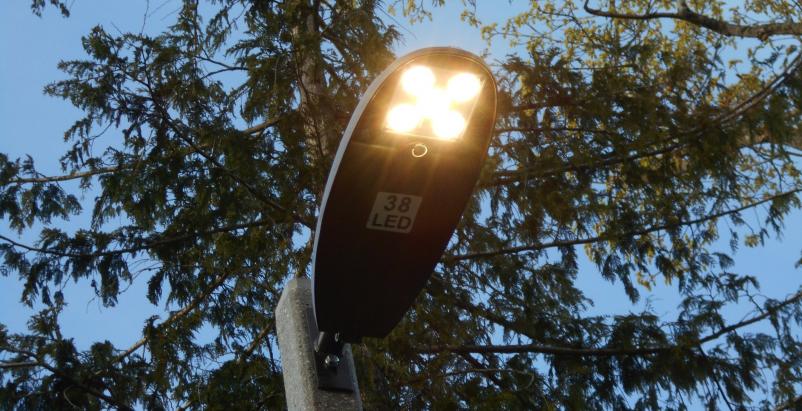 Daunting, futuristic innovations for nearly every aspect of urban infrastructure come to light every day, so it's unsurprising that light itself can be a Smart City solution. A simple, effective investment, LED lighting is a simple way that a city can take a step towards sustainability and efficiency.
"LED is a gateway technology for cities and companies," Revolution Lighting's VP of Development and Communications Jay Black said. "They're not overly sophisticated to adopt."
An acronym for light-emitting diode, LED solutions present various advantages over existing systems, such as fluorescent and sodium lighting fixtures. For one, LED lights are substantially more energy efficient than current legacy systems by an average of nearly 60 percent. This becomes more substantial when viewing an organization or building's energy budget as a whole, as lighting on its own typically accounts for about 25 percent of total energy use, according to Black. LED fixtures manage to save this energy while providing longer-lasting, full-spectral light output without degradation over time.
Because of their efficiency and efficacy, LED lights offer a considerable ROI. As the lights have a greater lifespan, less time and money will need to be spent changing and replacing them, thus freeing up man-hours and reducing spending. New Bedford, Mass., is a living example of this; the city's LED system reduced lighting energy usage by 50 percent and eliminated many maintenance costs. That now translates into $500 thousand in annual savings for the city.
"When I was brought in 2013, I looked at legacy utilities and lighting was an easy target," New Bedford CFO Ari Sky said.
The city's first CFO, Sky faced a number of problems when he joined. The city was constrained in terms of resources and cases of deferred maintenance were beginning to compound. To save money, the municipal government took out a small bond to cover the cost of retrofitting their exterior lighting infrastructure. The plan paid off, and now the city is using the savings from the lighting retrofit to finance interior lighting and HVAC upgrades. By partnering with Revolution, the city has retrofitted seventeen of its municipal buildings, with more on the way.
"LED streetlights and office fixtures are a no-brainer," Sky said. "They're cheaper to maintain and operate and it helps us realign the city's carbon footprint."
Beyond the fiscal opportunities, LED lighting provides a plethora of fringe benefits. Because they don't utilize heavy metals, LED solutions are more environmentally friendly than alternatives such as fluorescents. LED lights also emulate natural light, which can reduce stress when used indoors and can limit light pollution outdoors. These benefits are easy to attain, as installing LED lights is far less intensive than other green energy initiatives like wind and solar, according to Sky.
What makes LED systems even more appealing, though, is their potential in the growing IoT landscape. By utilizing a centralized control solution, cities can keep abreast of real-time alerts and further optimize energy efficiency. Once connected, deployed LED fixtures can serve as a viable data source for cities.
"LED is tech that easily lends itself to IoT," Black said. "Cities can build on the complexity of LED programs to tackle further opportunities."
The impact that LED lighting can have on smart city development is no secret. Verizon, seeking to bolster their ThingSpace platform, recently bought the IoT startup Sensity Systems. A company specializing in LED retrofitting, Sensity boasts 42 smart city installations worldwide, digital ecosystems of LED and sensor-based technology that enrich urban infrastructure.
"Rapid urbanization is putting a huge strain on city services globally, coupled with inefficiencies caused by an aging infrastructure that currently supports critical functions, such as fire and emergency services, public transportation, lighting, sewer and sanitation systems," Sensity Chairman and CEO Hugh Martin said in a press release. "Sensity realized early on that IoT could be the key to breaking out of this dilemma. We have become the leader in the space by creating a visionary smart city IoT platform and forming a powerful ecosystem of technology partners."
The applications of LED systems betray their surface simplicity. As New Bedford demonstrates, LED solutions can provide ample fiscal and environmental benefits at minimal cost. As Verizon's newest acquisition shows, LED installation can lay the framework for future IoT infrastructure. For cities wary of taking a deep dive into the Smart City movement, LED lighting can serve as a safe but significant first step.