Smart City AV Programs Get Knight Foundation Support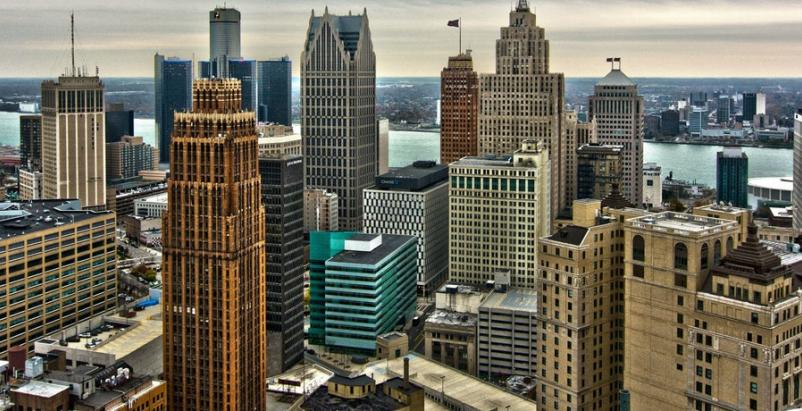 Credit: Knight Foundation
The John S. and James L. Knight Foundation has announced a five-year, $5.25 milion dollar initiative aimed at bringing residents to the center of self-driving vehicle pilot projects happening in five U.S. cities. The new investment will support pilot projects in Detroit, MI, Long Beach, and San Jose, CA, Miami, FL and Pittsburgh, PA, according to a news release issued by the Foundation. 
The investment is the largest of Knight Foundation's efforts to develop people-centered Smart Cities, which aims to harness the growth of digital technology to improve how communities respond, connect to and engage with residents, said the report. It noted that the pilot projects will be designed to engage local residents around self-driving car deployments to ensure that they reflect community input and meet local needs. Leaders from the five pilot cities will share what they learn and meet regularly to generate insights and lessons for other communities trying to keep up with the increasing pace of testing and deployment of self-driving vehicles.
The initiative comes at a pivotal moment for defining the role of residents in the development and roll out of autonomous vehicles. While there is growing interest and investment in self-driving vehicles — with more than 70 cities deploying pilits worldwide — cities are struggling to fully capture the technology's long-term impacts. According to a National League of Cities report cited by the Foundation, of the transportation plans of 68 large U.S. cities, only six percent of plans considered how driverless vehicles would affect urban mobility.
"Autonomous vehicles are one of the most disruptive technologies of our time, holding significant implications for the way we move, work and interact within communities," said Lilian Coral, Knight Foundation director for national strategy and technology innovation. "Important conversations are happening among government and industry on what these changes mean for the future, but residents have largely been left from the table," she added, noting, "Without their input, we risk designing cities for new kinds of cars, rather than for people."
The five cities will engage residents on the following pilot projects, all of which involve some form of autonomous vehicles:
Detroit: To address challenges getting to/from bus stops that connect Detroiters to employment hubs.
Long Beach, California: To provide residents with more short-distance travel options by better integrating electric or human-powered transit (e.g. bikes, scooters, etc.) and other transportation methods, while reducing greenhouse gas emissions; improving air quality; and creating a safer, healthier, and more sustainable city.
San Jose, California: To better integrate autonomous vehicles with other forms of transit and help improve public life by connecting residents to jobs, and destinations for retail and nightlife, in downtown San Jose.
Miami: To develop driverless, on-demand shuttles as an alternative to buses that drive a fixed route.
Pittsburgh: To develop sustainably and support neighborhoods by slowing the growth of single-occupant vehicle trips.
While each city will develop a tailored strategy to engage its residents, the projects share a common objective: to creatively foster community engagement; to use technology to better understand local needs and preferences; and to establish best practices for other cities looking to innovate.
The participating cities were selected based on their level of readiness, openness to incorporating a resident-centered approach and connection to Knight Foundation. Four of the five participating communities are places where Knight regularly invests, and has a physical presence. Pittsburgh was selected to join the cohort as the first American city to allow self-driving Uber vehicles on its streets.
"Knight believes that a true Smart City puts people first," said Sam Gill, Knight Foundation vice president for communities and impact, and senior adviser to the president. "Self-driving cars have the potential to remake the face of cities. We want to work with city leaders to ensure those changes respond to residents — instead of putting residents at the whims of technology," said Gill, adding,  "Further, by involving residents on the front end, cities can facilitate a smoother rollout of new technologies and programs on the back end."
For its part, the Knight Foundation https://knightfoundation.org/ is a national foundation which prides itself on strong local roots. Investing in journalism, in the arts, and in the success of cities where brothers John S. and James L. Knight once published newspapers, the Foundation, based in Miami, FL, states its goal is fostering informed and engaged communities, which it believes are essential for a healthy democracy. The Foundation leadership has consistently reinforced its commitment to helping to develop smarter cities. An feature article posted on the Foundation's website earlier this year, titled "A Smart City Puts Residents at the Center," offered the following: "It seems everywhere we turn, we see references to "Smart Cities." This term can mean different things to different people, but all agree that Smart Cities enable technology to help shape how a city is governed and how residents interact with each other and their elected leaders."
The report continued, "At Knight, we're exploring how best to harness the growth of digital technology to improve how communities respond, connect to and engage with residents. And one opportunity we see beginning to emerge is how to bring residents back to the center of Smart City building. We believe the Smart City should be driven by—and serve—the people who live in a place. We are beginning to see ways to address these roadblocks that take advantage of technology. While industry grows and investments skyrocket, and government and elected officials commit to building more connected cities, residents – the people who these cities are for – are being left out of the conversation. Now it is time to fill the gap by focusing the Smart City discussion on the resident, and raising awareness about the value of technology within a community." The feature focused on the ongoing mission of Knight Foundation work, writing, "Across the communities where Knight invests, the potential to do more by bridging the gaps between government, technologists and residents is unlimited. Through our investments we will seek to learn, encourage and shape demand for solutions that amplify the voices and influence of all residents as the spark for the innovative cities of tomorrow."