22 Communities Join Smart Cities Collaborative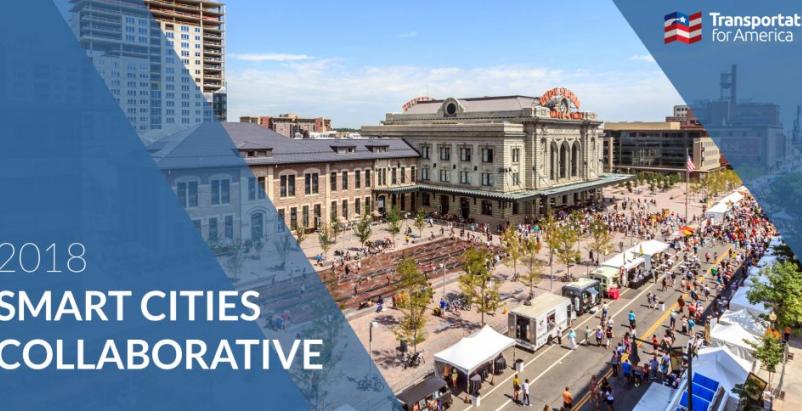 Transportation for America has officially announced the 22 communities that will participate in the second cohort of the Smart Cities Collaborative program. Throughout the course of the year, the Collaborative will bring these cities together to address challenges relating to smart mobility projects and policies.
The 22 newest participants in the Smart Cities Collaborative are:
Atlanta, GA
Austin, TX
Boulder, CO
Centennial, CO
Gainesville, FL
Houston, TX
Indianapolis, IN
Los Angeles, CA
Madison, WI
Miami-Dade, FL
Minneapolis, MN           
New York, NY
Pittsburgh, PA
Portland, OR
San Diego, CA
San Francisco, CA
San Jose, CA
Santa Monica, CA
Seattle, WA
Toronto, ON
Washington, DC
West Sacramento, CA
These communities were selected from over 50 applicants. Of the selected municipalities, 12 of the 16 cities from last year's initial cohort have returned for a second year of the program. This year's batch of cities will have their first meeting on April 16-17 in Denver.
"The cities participating in the Collaborative understand that they can't sit by and let the private sector determine their fate," T4America's Director of Smart Cities Russ Brooks said in a press release. "These cities are eager to engage proactively to ensure that the benefits of these technologies accrue to all parts of society and don't create a new generation of transportation haves and have-nots."
While last year's cohort focused on challenges related to automated vehicles, shared mobility and how to use data to manage transportation networks, this year's group will examine how emerging technologies and new mobility options are reshaping the right-of-way and curb space. To understand how these new solutions are changing the ways people move through cities, Collaborative participants will receive support in the form of workshops and direct technical assistance.
To learn more about the first year of the Smart Cities Collaborative, watch the video below.