Smart 50 Awards Recognize Innovation and Impact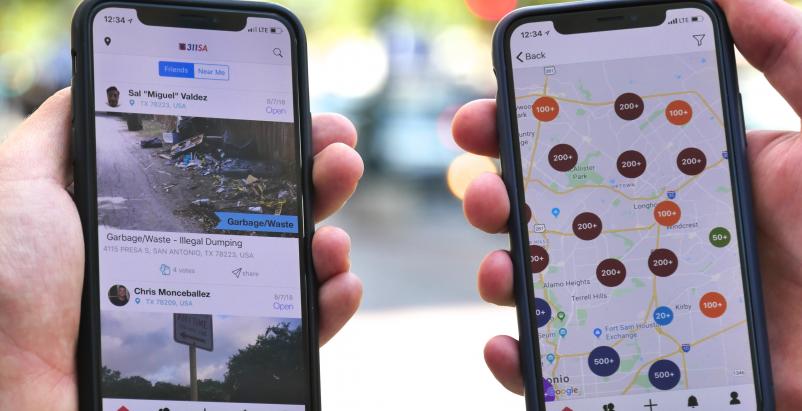 Photo credit: CityFlag
The Smart 50 Awards review committee, Smart Cities Connect, US Ignite, and Smart Cities Connect Foundation have announced the 2018 Smart 50 Award Finalists. These municipal-scale projects exemplify innovation and concrete influence in their community or communities or implementation. The five categories for which multiple projects were awarded in each include Community Engagement, Digital Transformation, Mobility, Urban Infrastructure, and Urban Operations.The Smart 50 Awards annually recognize global smart cities projects, honoring the most innovative and influential work.
"We were overwhelmed with strong submissions from over one dozen countries and covering solution areas from waste management to smart glass to safer streets," said Smart Cities Connect Managing Editor Laura Benold. "We want to do something different with the Smart 50 Awards and to look at actual implementation as a key driving force behind recognition," she noted, adding,  "Smart projects are happening all around us in ways that aren't always apparent, and we want to shed light on those." A Smart Cities Awards Gala will be held April 1, the first night of the 2019 Smart Cities Conference & Expo, being held in Denver from April 1-4, for which registration remains open.
The Top 50 Award Recipients, as announced through a Smart Cities Connect listing include:
Community Engagement
Digital Transformation
Mobility
Urban Infrastructure
Urban Operations
Additionally, Horizon awardees demonstrate foundational and inspiring groundwork for future smart cities projects, and include "Building Community with Solar Power," in Ypsilanti, Michigan; Chattanooga Smart Community Collaborative (CSCC),  in Chattanooga, Tennessee; and the City of Sisak (Croatia) for its Sustainable Urban Mobility Plan.
Finalists represent a wide range of regions and initiatives. In the area of Community Engagement, for example, 311 SA in San Antonio, detailed in an article on this site, gained recognition. As detailed in a news release announcing its selection, the startup noted that 311SA is a one-stop shop for all government non-emergency services and it is designed by placing the citizen in the center of the user experience design based on a people-centric approach. As a result of adopting 311SA as the City's official 311 system, the company reports that San Antonio has seen an increase in both the quantity and quality of issues submitted by our citizens, and is able to engage its residents in a holistic, and data-driven way. Since the app launch in August 2018, more than 10,000 San Antonio residents have started using the app, submitting over 8,000 requests. More importantly, the city has successfully closed 93 percent of all the service request cases open by residents using the 311SA app.
"This award validates how San Antonio is looking to leverage the next generation in technologies to build a foundation as a smart community," our CEO, Alberto Altamirano said, adding, "There were submissions from over 12 countries and our project was selected."
"While there are many apps out there, the 311SA mobile app allows residents to collaborate with the City of San Antonio and their neighbors to solve problems," Mayor of the City of San Antonio, Ron Nirenberg said. "Together, with a simple app, we can improve and strengthen our communities," he noted. Earlier this month, as covered in an S&RC news story, San Antonio was named one of five final cities to earn America's Climate Challenge, hosted by Bloomberg Philanthropies. UN Secretary-General's Special Envoy for Climate Action Michael R. Bloomberg joined Austin Mayor Steve Adler and San Antonio Mayor Ron Nirenberg in Austin and San Antonio, respectively.
Among the Top 50, projects honored include: in the Digital Transformation category, City of Aurora, IL Smart City Initiative; Under the Mobility section, a Connected Vehicle Integration project in Kansas City, Missouri, whose RFP was detailed by S&RC in an article featuring CIO Bob Bennett on KCMO's smart city plans. Within the Urban Operations segment, Denver's Smart City Federal Showcase. Denver's efforts have been reported upon by S&RC, in an article on Colorado's Smart City Alliance, among many impressive and award-worthy, innovative and impactful projects, including the Horizon Awardees, all of which will be recognized during an event to be held in conjunction with the Smart Cities Connect Conference & Expo. 
About Smart Cities Connect and Upcoming Conference
Smart Cities Connect prides itself on its depth and breadth of resources to the smart city communities. It states its role as "Providing meaningful content and connecting a thoughtful community of decision-makers to empower smart cities at all stages of growth. We accelerate the adoption of smart technology solutions, aid in problem solving, and amplify city resources for the betterment of cities, communities, and their citizens." Further, Smart Cities Connect presents relevant news covering digital transformation, urban operations, urban infrastructure, mobility, community engagement, policy, and governance. Smart Cities Connect hosts educational webinars and shares resources for public access.
In addition to the awards gala for the Top 50 honorees, Smart Cities Connect concurrently hosts Smart Cities Connect Conference & Expo April 1-4, 2019, in Denver, Colorado. With registration still open for the event https://spring.smartcitiesconnect.org/register_spring2019.html, planners say that  attendees can take advantage of pre-event workshops before jumping into three packed days of panels, keynote presentations, application demonstrations, and the largest smart cities expo in North America.