Silver Springs Networks launches new smart city management platform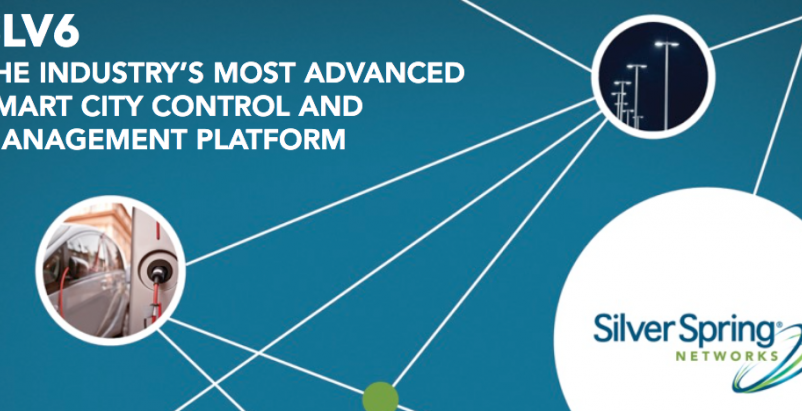 Silver Springs Networks (SSNI) has developed and launched its newest smart city management platform in the form of Streetlight.Vision 6 (SLV6). SSNI is already making waves in the smart city world through a recently announced smart grid project in partnership with New Braunfels, TX. SSNI is consistently working to be a leader in critical network infrastructure with over 21.5 million devices including in major iconic cities such as, Chicago, Glasgow, San Francisco, Melbourne, Sao Paulo, Paris, Bristol, and Copenhagen.
S&RC spoke with Brandon Davito, Vice President of Smart Cities and Streetlights at SSNI, further about the platform and how it benefits municipalities, utilities and energy service companies. Davito explained that one of the keys to a successful smart city is the ability to unify systems and processes and eliminate silos. With over 100 new features, the SLV6 platform will provide cities a broad set of device support including integration with over 50 light point control system vendors and an expanded range of smart city devices such as EV charging, traffic cameras, parking kiosks, environmental sensors, solar panels, smart water, energy and gas networks and more.
SLV control software for smart city and smart lighting networks is already deployed in more than 500 cities in 16 countries, including helping to upgrade aging infrastructure in the form of 500,000 street lights for utility Florida Power & Light (FPL). "We have worked with FPL to design, create and launch the world's largest street light network in the world with over a half million lights," said Davito. With a successful lighting system of this caliber, SSNI is helping multiple cities become increasingly safer for its citizens, lend themselves to a higher energy efficiency level, and provide data aggregation and analytics to continually improve the system and its benefits.
Want to tweet this news? Just click here! 

Silver Spring innovation is helping multiple cities already with Paris showing a 30% energy use reduction through retrofitting legacy fixtures. Copenhagen has seen a 10% crime reduction through motion sensors and adaptive lighting systems all while lowering the CO2 emissions. Silver Spring is working with Bristol to drive innovation with start up companies through open data collaboration and academic research. With public lighting systems consuming up to 40% of a municipality's energy budget, Silver Spring can aid cities to reduce operational and efficiency costs that can then be used for other infrastructure improvements to provide a better quality of life for its citizens.
As part of SLV6, Silver Spring announced that early access to the SLV6 Developer Program and App Store is now open. Software developers and device manufacturers will be able to leverage the SLV6 open data platform, the SLV6 Software Developer Kit and RESTful APIs to build new smart city applications and devices, while accelerating innovation for utility and city customers.
SSNI further supports the anti-silo approach to smart city innovation by supporting a grandiose amount of smart device manufacturers through the SLV6 API including OSCP XML and JSDN, LORA, Echelon, amongst dozens of others. Christophe Orceau, Director of Streetlight.Vision at Silver Spring Networks commented," Device manufacturers can connect their smart city devices through any protocol supported by SLV. The SLV6 server will handle the automatic data collect, control, monitoring, command, alarming, reporting and more. And software developers can use the SLV6 SDK to turn device data and services into apps and widgets available in the SLV6 App Store Store and used by end-users on their SLV6 web desktops."
Critical device manufacturers and software developers interested in wanting to bring their smart city apps on the global stage and help cities and utilities create more efficient, sustainable, safer and economically vibrant cities and communities can learn more at http://www.streetlightvision.com/developers