San Jose Broadband Expansion Agreements Get Council OK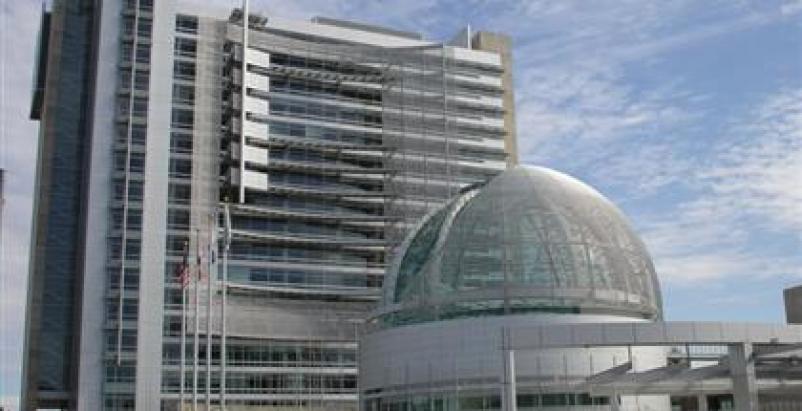 Credit: City of San Jose
With the City Council's official approval at its June 26 meeting, San Jose, California has confirmed agreements representing the largest small cell deployment in any U.S. city. Through separate agreements with Verizon, AT&T and Mobilitie, small cells will be installed on approximately 4,000 City-owned light poles throughout San Jose, known as the "capital of Silicon Valley."
As a result of this smart city initiative toward broadband penetration, San Jose – the third largest city in California and 10th largest in the United States, will significantly improve coverage, and continue its efforts to close the digital divide. In a news release detailing the agreements, it was noted that the small cell deployments will help facilitate the future deployment of 5G and other next generation technologies that will support the large expected increase of connected devices and data volumes in the years ahead.
"Upgrading San Jose's broadband infrastructure is key to building a smarter city, advancing our long term economic competitiveness, and connecting residents who lack access to affordable, high-quality internet service," said Mayor Sam Liccardo.
"Ensuring all our residents, especially our youth, have access to the Internet to learn, grow, and develop skills for the jobs of tomorrow is imperative to combatting growing inequality in our city," said Shireen Santosham, Chief Innovation Officer for Mayor Liccardo. "The Digital Inclusion Fund offers critical resources to close the connectivity, device, and digital literacy gaps in the city that will ultimately expand opportunities and make our community stronger," she added. A graduate of Harvard Business School and Kennedy School of Government, Santosham joined Mayor Liccardo's staff in 2016. With a focus on closing the digital divide, she worked with Stanford University to commission a study of low-income families that would better inform the city's broadband moves. A citywide assessment of broadband followed, and the findings proved vital to decisions on telecom agreements to expand small cell sites, broadband penetration and smart city initiatives.
In announcing the agreements, the City said the three companies will also collectively contribute approximately $24 million over the next decade for the City's new Digital Inclusion Fund. Additionally, the expected investment from these three companies in small cell installations, as well as hundreds of miles of fiber and other related infrastructure, will total over $500 million of private sector investment in San Jose's broadband infrastructure. The deployment of these small cells will help each company improve the quality of its wireless service and bring more choices for San Jose residents and businesses with services that will be 10 to 100 times faster than existing service in San Jose.
A summary of the agreements show the expansive commitment San Jose is making with major telecom players to close the digital divide. Verizon plans to deploy small cells, install fiber, and upgrade several macro cell towers as part of the company's ongoing investments in its 4G LTE network. According to Lauren Love-Wright, Vice President Network Engineering at Verizon, "San Jose can be a model for other municipalities in both their support of innovation and investments in digital inclusion."
AT&T and the City are expanding their relationship to a full public-private partnership that will foster the creation of a Smart City and bolster San Jose's place as the most innovative city in the heart of Silicon Valley. To that end, AT&T plans to engage in a pilot with San Jose to trial a multitude of AT&T Smart Cities solutions, which may include LED Smart Lighting, public Wi-Fi, AT&T Digital Infrastructure and Structure Monitoring. This work is an expansion of plans announced in April for a strategic collaboration for the deployment of small cells. Mobilitie will deploy small cells throughout San Jose to bring enhanced connectivity today to all residents, visitors and businesses, including those in traditionally under-served areas, as well as establish a foundation for 5G and next-generation wireless services in the future.
According to the terms of the lease agreements, each company will be required to comply with the City's public noticing process before installing a small cell on any of the City's light poles. Each small cell will also have to meet the City's established design standards, which restrict the size and placement of each installation.
The City has also initiated work on creating a strategic plan for its Digital Inclusion Fund and is scheduled to return to the City Council later this year to present its recommendations on potential investments and spending priorities for the Digital Inclusion Fund.
The population of San Jose, according to the U.S. Census Bureau, was 1,042,094 in 2016, up from just under 895,000 in 2000. With an unincorporated area of 180 square miles, San Jose, which was "California's first civilian settlement," is now the largest city in the Bay Area.