Rec2Tech Pittsburgh Offers Free After-School STEM Programs For Children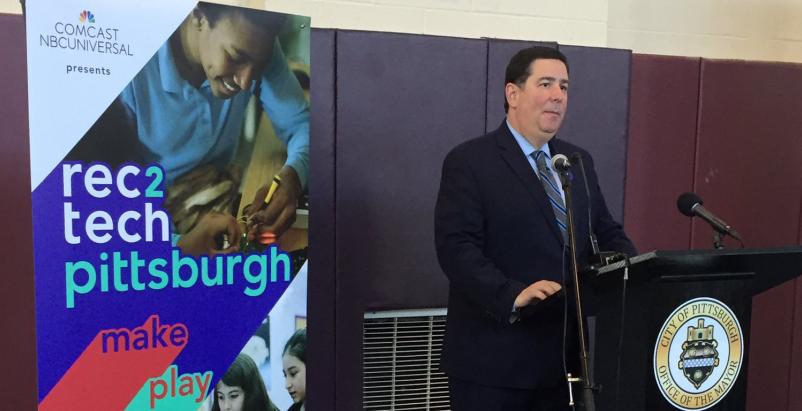 As tech becomes more and more integral to our cities, STEM education from an early age will be essential. Pittsburgh Mayor Bill Peduto knows this, which is why the five of the city's recreation centers will serve as technology-focused education centers during the week.
Called Rec2Tech Pittsburgh, this initiative will run from Sept. 12 to Sept. 16, offering free after-school programs to students aged 7 to 12. Educators from local nonprofits will teach sessions that emphasize how STEM principles can be used to solve community challenges.
Pittsburgh has been on the cutting edge of Smart City development, but the benefits of progress have not been distributed equally. The city's "Roadmap for Inclusive Innovation" noted that more than 23 percent of households in Pittsburgh lack access to the Internet or a computer. As 62 percent of Americans use the Internet as a vital part of their jobs, this digital divide needs to be corrected.
"We need to help our city's young people prepare for the high-tech jobs of the future," Mayor Peduto said in a press release. "Rec2Tech will demonstrate how we can use existing city resources to increase access to technology for and provide young people with the 21st century learning opportunities they will need to succeed in the innovation economy."
From 3 to 6 p.m. every day, each of the five different rec centers will tackle a different task, from game design to green-living solutions to healthcare tech. The groups will present what they've developed at a demo party on Sept. 17 at Oakland's Schenley Plaza. 200 youths are expected to participate in Rec2Tech.