INFOGRAPHIC: Beware The Threat Of Ransomware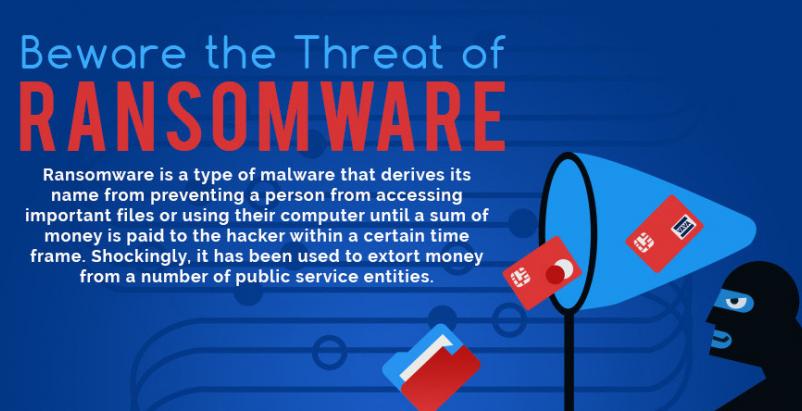 Of the numerous methods used by black hat hackers to infiltrate computer systems, few (if any) are as brutal and unforgiving as ransomware. This is a type of malware which prevents a computer user from accessing crucial files or websites until they pay a specified amount of money to a hacker who has taken ownership of the assets, hence the name "ransomware."
Ransomware often comes in the form of an email attachment or link which, once activated, causes files on the computer to become encrypted. The unlock key falls into the hacker's possession and they demand payment within a certain timeframe for the user to get their files back. That's if the hacker is feeling generous; there have been multiple cases of hackers receiving the payment from computer users and still deciding to destroy the files out of deep-rooted malevolence.
It isn't just individual computer users who suffer from ransomware attacks, either. Shockingly, many schools, charities and hospitals have been targeted in this way, despite these organizations clearly operating for the benefit of the wider community rather than one individual.
It's impossible to be 100 percent secure from a ransomware attack but, like crossing the road, you can certainly mitigate your chances of becoming a victim. For starters, you should treat every email with great vigilance, especially if it contains an attachment or comes from an unrecognized sender. If it looks even slightly dodgy, send it straight to your junk folder and don't even think of opening it. File backup is also crucial; every important file you possess should be backed up at least once to at least one source other than your computer's hard drive. Cloud storage and portable hard drives are tremendous assets and should be utilized so that you stand a greater chance of retaining files if you're targeted by ransomware.
If you'd like to learn more about this egregious practice so that you can be well versed on how to guard against it, check out this infographic from Paradyn.