Smart Cities New York 2018 Will Feature Chicago Mayor Rahm Emanuel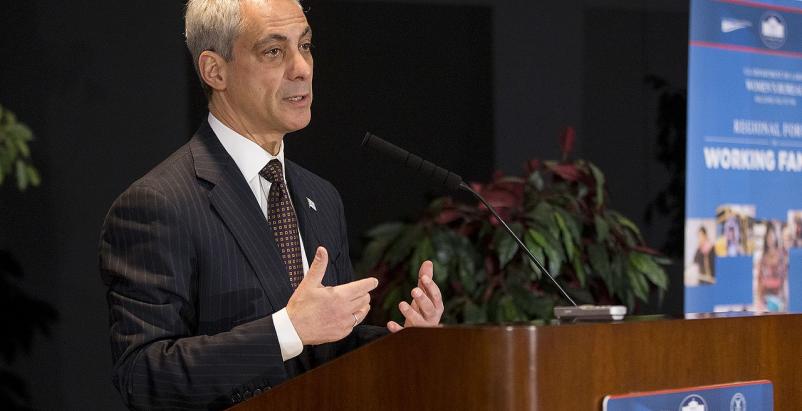 For its sophomore outing, Smart Cities New York (SCNY) is enticing attendees with a wide array of speakers, including Chicago Mayor Rahm Emanuel, at the leading global conference on urban innovation.
Chicago Mayor Rahm Emanuel will be joining the second annual SCNY event for a conversation with Bruce Katz. With decades of political experience on the local and national stage, Emanuel brings a unique perspective on the pressing issues facing cities around the world.
As Mayor of one of the largest cities in the United States, Emanuel has a strong record of implementing Smart City initiatives to improve civic life. He will join Bruce Katz, the Co-Founder of New Localism Advisors, for a fireside chat on a range of issues, including the increasing role of public-private partnerships in addressing the challenges of urban life in the 21st century.  
Smart Cities New York 2018 is proud to welcome more than twenty of the most forward-thinking city mayors from around the world to this year's conference:
Ahmed Aboutaleb – Mayor, City of Rotterdam, Netherlands
Steve Benjamin - Mayor, City of Columbia, SC
Marianne Borgen – Mayor, City of Oslo, Norway
LaToya Cantrell – Mayor-Elect, City of New Orleans, LA
Michael B. Hancock – Mayor, City of Denver, CO
Sly James - Mayor, City of Kansas City, MO
Gregor Robertson – Mayor, City of Vancouver, Canada
Mauricio Rodas – Mayor, City of Quito, Ecuador
Jan Vapaavuori – Mayor, City of Helsinki, Finland
SCNY is North America's leading global conference exploring the emerging influence of cities in shaping the future. With the global smart city market expected to grow to $1.6 trillion within the next three years, SCNY is Powered by People and guided this year by its "Emerging Power Of Cities" theme. The conference brings together top thought leaders and senior members of the private and public sector to discuss investments in physical and digital infrastructure, health, education, sustainability, security, mobility, workforce development, and more, to ensure cities are central to advancing and improving urban life.
The conference will take place from May 8-10 at Pier 36 in New York City.