Onvia Partners With National Procurement Institute To Enable Better Purchasing Strategies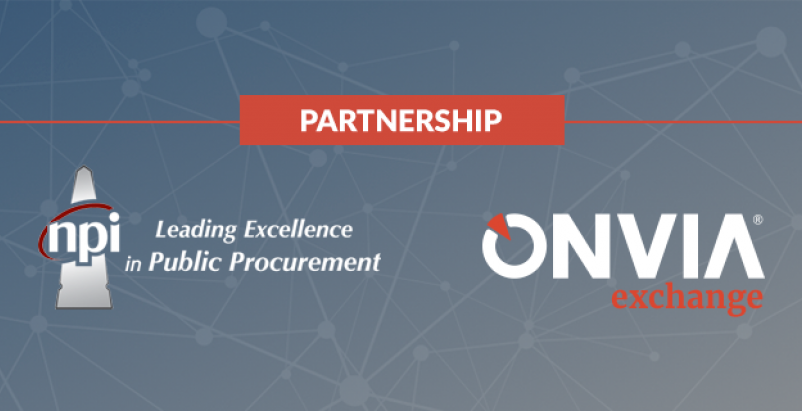 Accessing tools for intelligent procurement just became easier. Onvia has partnered with the National Procurement Institute in order to help government entities develop and enact more efficient purchasing strategies.
This partnership allows the government agencies that count themselves members of the NPI to access Onvia Exchange, the procurement database that aids public organizations with writing bids, RFPs and specifications. The exchange is but one of many of Onvia's suite of public sector technologies that help both governments and private sector entities.
"We see Onvia Exchange as the most comprehensive resource for researching, comparing and benchmarking against current and past procurement documents," NPI President Dawn Berry said in a press release. "Access to the Onvia Exchange is going to save our members an enormous amount of time with the research it takes to author a bid or RFP and will help them achieve better procurement outcomes."
Allowing access to the exchange will increase collaboration among agencies through the increase in shared data and information. NPI members are given a six-month free trial, after which point members can continue to use the service's national features so long as they contribute data of their own.
"More and more government entities at all levels are using data to drive better purchasing decisions," Onvia Exchange director Ben Vaught said. "NPI's partnership with Onvia Exchange gives NPI members access to market intelligence and best practices, so that they in turn can get the best value for the people they serve."
Onvia Exchange's library of bids, RFPs and specifications numbers over 1.8 million, with over 2,000 new items added daily. Currently, over 350 government agencies use Onvia Exchange, while NPI's membership numbers over 300. Connecting the two, Vaught said, is an incredible opportunity.
"When governments work together, everybody wins," he said. "The partnership between NPI and Onvia is about the sharing of data and continuing NPI's work in building a community of public sector procurement professionals."