NLC Invests in Innovation Economy with $100 Million in Local Partnerships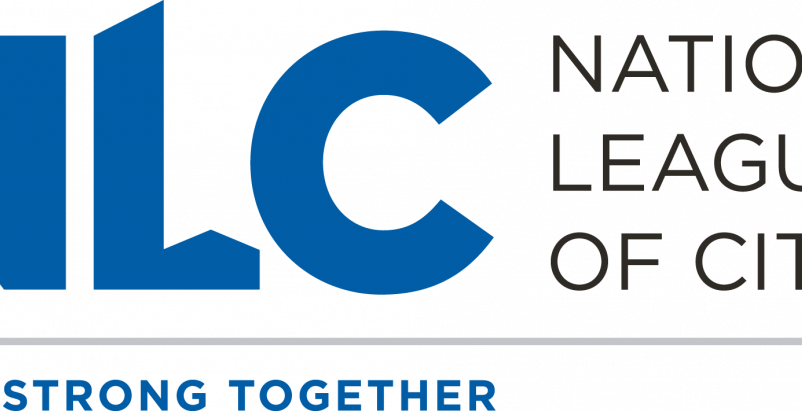 This is the second in a three-part series of news from NLC's City Summit.
During its 2018 City Summit, the National League of Cities (NLC) announced $100 million in local partnerships to expand America's innovation economy. These investments come at a critical time, when there is a growing need for resources to create startups and train the next generation of science and engineering talent in communities across America, according to the Washington, DC-based organization. Currently, 80 percent of venture capital goes to just five metropolitan areas, and computer science is not offered in 75 percent of American high schools, according to an NLC news release issued to announce the program. The announcement was made on November 9, during the conference, which was attended by 3,800 city leaders, comprised of mayors, councilpersons and municipal staff. The program is operated through the NLC's Center for City Solutions.
NLC's investment into local partnerships focused on a key message: cities must lead on the nation's most pressing issues in the absence of federal leadership. Over the past year, NLC has, with support from Schmidt Futures, worked with city leaders, universities, the business community and the social sector to design innovative partnerships. It noted that these partnerships have worked to "harness the power of science, technology and entrepreneurship to build stronger, more equitable local economies."
In releasing details about the program, NLC reported that over 50 cities, ranging from rural townships and college towns, to major metros, as well as over 200 local partners, were announcing new and specific partnerships that will be supporting young businesses, leveraging technology and ensuring STEM education and workforce training for all.
NLC reports that these new local partnerships, as noted by the examples provided, will:
Support new and expanded STEM initiatives that connect over 700,000 students and workers to careers in technology. For example: Tampa, in partnership with 13 university, civic and private sector partners, will provide 600,000 regional K-12 students entrepreneurship training.
Partner cities with startups to improve government services in 15 municipalities. For example: Fourteen cities are partnering with City Innovate to establish or expand their local Startup in Residence programs. These programs connect startups with government agencies to co-develop technology solutions to pressing civic challenges.
Foster and resource local entrepreneurs in five cities. For example: Akron and the Greater Akron Chamber of Commerce are identifying and supporting 25 local companies that have business models that can grow into regional employment generators.
Create and improve eight innovation districts — urban neighborhoods that bring together researchers, workers and entrepreneurs — to ensure these areas benefit all. For example: Providence, with eight higher education institutions and two hospital systems, is creating a new public-private-university partnership, the Urban Innovation Partnership, to collectively govern and develop two Innovation Districts within Providence.
Serve as living laboratories to translate university research to address critical social issues such as opioid overdoses, autonomous public transportation, cleaner electrical grids and climate change. For example: Tempe and Arizona State University are testing waste water for opioids to redeploy public services to neighborhoods in the most need.
Establish and fund significant, new public-private-civic partnerships that target timely local opportunities. For example: Hartford with Hartford's insurance industry, led by Travelers, The Hartford, Cigna and LIMRA, and the non-profit StartupBootcamp, have joined together to make the city of Hartford the country's premier destination for insurance technology startups.
Broad Range of Programs and Commitment-Making Cities
To help cities and partners understand the wide range of programs to be developed, and outcomes anticipated, NLC provided a comprehensive, and impressive list of commitments announced. According to NLC, while many cities responded to NLC's Call for Commitments, the cities announced stand apart as national leaders for both the cross-sector partnerships they have forged and the ambitious outcomes they are committing to achieve. Commitments are organized into four categories: entrepreneurship; localizing the benefits of research and development; STEM education and workforce development; innovation-based economic development.
A full list of commitment-making cities:
Akron, Ohio
Ames, Iowa
Austin, Texas
Baltimore, Md.
Boulder, Colo.
Buffalo, N.Y.
Charleston, S.C.
Charlotte, N.C.
Chattanooga, Tenn.
College Park, Md.
Corpus Christi, Texas
Denver, Colo.
Erie, Pa.
Fort Collins, Colo.
Fremont, Calif.
Glendale, Calif.
Grand Rapids, Mich.
Greenville, S.C.
Groton, Conn.
Groton City, Conn.
Hartford, Conn.
Hays, Kan.
Henderson, N.Y.
Kansas City (Kan. & Mo.)
Las Vegas, Nev.
Long Beach, Calif.
Mobile, Ala.
Norfolk, Va.
New Haven, Conn.
New London, Conn.
Oklahoma City, Okla.
Peoria, Ill.
Pittsburgh, Pa.
Portland, Ore.
Providence, R.I.
Roanoke, Va.
Sacramento, Calif.
San Antonio, Texas
San Diego, Calif.
Syracuse, N.Y.
Tampa, Fla.
Tempe, Ariz.
Waco, Texas
Walnut Creek, Calif.
Washington, D.C.
West Palm Beach, Fla.
West Sacramento, Calif.
Other Commitment Makers to Local Activity include: Citizen Schools; Johnson C Smith University; Marketplace.city; Portland State University; The U.S. Patent and Trade Office; and Trinity University.
The Center for City Solutions cultivates knowledge, elevates innovation, and helps prepare cities for the future. The Center delivers research, best practices, technical assistance, and leadership education through its applied research group, the Rose Center for Public Leadership, the Sustainable Cities Institute, and the NLC University divisions. Through this work, the Center for City Solutions expands the capacity of city leaders to create strong local economies, vibrant neighborhoods, world-class infrastructure, and a sustainable environment.