News From U.S. Conference of Mayors 86th Annual Meeting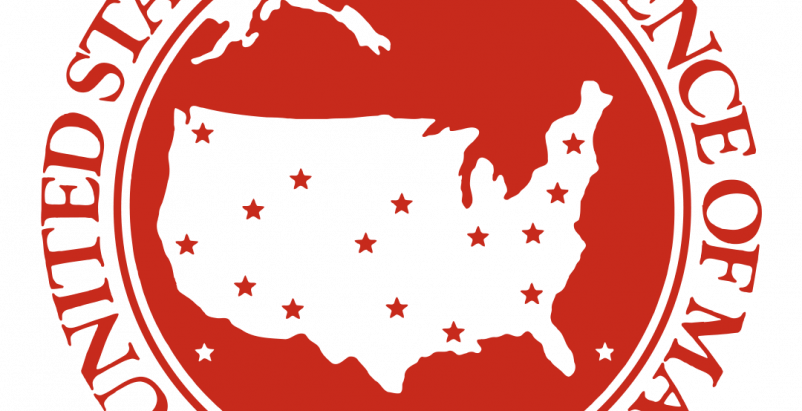 Source: U.S. Conference of Mayors
More than 250 of the nation's mayors met for United States Conference of Mayors (USCM) 86th Annual Meeting, held June 8-11 in Boston. Mayors discussed a wide variety of priorities that contribute to the overall health of America's cities, and adopted 90 policy resolutions that guide the organization's advocacy agenda. With a focus on infrastructure, innovation and inclusivity, the event was held under the leadership of USCM President Columbia, SC Mayor Steve Benjamin and host Boston, MA Mayor Martin J. Walsh. The three-day event featured the establishment of the Mayors and Business Leaders Center for Inclusive and Compassionate Cities, announcement of "City Livability" award winners, and the "Mayor's Matchup: Civic Tech Pitch Competition" finalist and runner-up.
New Center Answers Call for Compassion
The Mayors and Business Leaders Center for Inclusive and Compassionate Cities was announced during the 86th Annual Conference. Focused on creating a strong and committed partnership between mayors and business leaders, the Center will identify and leverage strategies in both the private and public sectors to advance equality, diversity and inclusion. As noted in a USCM news release, it will support mayors through collaboration, education and awareness, information sharing, technical assistance, and best practices.
"Mayors are committed to setting a tone in our country that appeals to our better angels—one that bridges the divides in our communities and upholds our core values of decency, compassion and respect. Being inclusive is not merely the right way of doing things, but it is good for the economy, for business, for cities and for the nation. We invite the business community to join in building this Center as we collectively work to implement real change in our cities and our country," said USCM President and Columbia Mayor Steve Benjamin.
Most Livable Cities Recognized
Tampa Mayor Bob Buckhorn and Broken Arrow (OK) Mayor Craig Thurmond have been awarded first place honors in the 2018 City Livability Awards Program. The awards recognize mayoral leadership in developing and implementing programs that improve the quality of life in America's cities, focusing on the leadership, creativity, and innovation demonstrated by the mayors. This year's winning cities were selected by former mayors from a pool of over 150 applicants.
In the Large City Category, Tampa's "Stay and Play Program" won First Place. According to Mayor Buckhorn, the program was created to reach at-risk teens and help curb the rising tide of violence that plagued east and central Tampa. The Stay and Play Program provides a safe and productive environment for teenagers at parks and recreation facilities during the summer. Since 2015, 70,369 teens have enjoyed free admission to 13 community centers and pools, from 6 pm to midnight during their summer vacation. The benefits have been enormous, with a reduction in drugs and gang violence in East Tampa resulting in an 8.9 percent drop in the crime rate.
The Small City Category First Place winner was Broken Arrow, OK, for its "Saving Historic Downtown – Birth of the Rose District." This is a redevelopment plan for a new arts and entertainment area in the historic part of the Broken Arrow, which over decades had become a neglected and economically challenged area.  Many new businesses, with expenditures of over $25 million, relocated into this once declining district. These changes have elevated the quality of life for residents and brought more than 1,000 new jobs and over 70 new businesses into the area. Over the last six years, new development has resulted in an increase of almost $4 million in local property taxes. Annual municipal sales taxes collected in the area during that same time-period have also gone up from about $18,885.00, to over $400,000 – a 2,025 percent increase.
Outstanding Achievement Awards were given to five cities with populations of 100,000 or more: Austin (TX); Bridgeport (CT); Fort Worth (TX); Plano (TX); and Tallahassee (FL), as well as the following five cities with populations of less than 100,000: Auburn (WA); Huntington (WV); Lima (OH); Niagara Falls (NY); and Sumter (SC). Honorable Mention citations for cities with populations of 100,000 or more went to: Aurora (CO); Clarksville (TN); Grand Rapids (MI); and Warren (MI). Citations for cities with populations of less than 100,000 went to Clementon (NJ), Dublin (CA), Gulfport (MS), and Marion (IA). The City Livability Award, now in its 39th year, is sponsored by the Conference of Mayors and Waste Management, Inc., the nation's largest environmental solutions provider.
Mayor's Matchup: Civic Tech Pitch Competition
During the Conference, the winner of the "Mayor's Matchup: Civic Tech Pitch Competition" was announced. OpenCounter was chosen as the winner of the "Shark Tank"-style forum. OpenCounter was one of five companies competing for prize money totaling $18,000. Nesterly, an intergenerational homesharing service that connects households with spare space to younger people seeking a place to stay, came in second place. The contest is intended to shine a spotlight on innovative technologies that deliver practical solutions to cities. USCM President and Columbia Mayor Steve Benjamin hosted the competition and Mayors Chris Cabaldon (West Sacramento), Victoria Woodards (Tacoma), David Holt (Oklahoma City) and Francis Suarez (Miami) served as judges.  
"The U.S. Conference of Mayors is bringing the cutting edge of technology to City Hall," said Oklahoma City Mayor David Holt. "Having the opportunity to judge these forward-thinking initiatives was inspiring, because it's exciting to see how modern ideas can help us solve urban problems both old and new."
Speaking about his company's win, OpenCounter Founder and CEO said, "Permitting and licensing is a core function of local governments, but can be a source of frustration for residents." He added, "By streamlining the process, OpenCounter helps applicants navigate complex regulations, while helping cities accelerate residential construction and new business starts."
"We were honored to have been selected by hundreds of mayors as a winning team in the 86th US Conference of Mayors Civic Tech Pitch competition," said Noelle Marcus, Co-Founder of Nesterly.  "Thanks to Civic I/O, we are now on a path to work with more cities to bring this innovative, scalable solution to the millions of older adults who, with our platform, will be able to safely and legally benefit from the extra space in their home," he noted, adding that "Working with  know mayors will help us ensure that housing affordability and security is not just for the privileged, but for everyone."
USCM Leadership
Newly-elected USCM leadership voted in were Vice President, Rochester Hills, MI Mayor Bryan Barnett, and Second Vice President, Louisville, KY Mayor Greg Fischer. New USCM Trustees are:  Boston (MA) Mayor Martin J. Walsh, and Providence (RI) Mayor Jorge Elorza. Trustees of the USCM, along with the top three officers and past presidents make up the Executive Committee of the organization. Additionally, new USCM Advisory Board Members are as follows: San Leandro (CA) Mayor Pauline Russo Cutter; Reno (NV) Mayor Hillary Schieve; Baton Rouge (LA) Mayor Sharon Broome; Augusta (GA) Mayor Hardie Davis; Turlock (CA) Mayor Gary Soiseth; Tempe (AZ) Mayor Mark Mitchell; Miami (FL) Mayor Francis X. Suarez. The Advisory Board functions in an advisory capacity to the Executive Committee on all matters of policy and program.
Covering a wide range of issues, city leaders called for infrastructure spending, public transportation, and highlighted the need for mayors to step up leadership roles in lieu of federal and state lack of it and inaction. Statistics noting the valuable contributions metropolitan areas have on driving the U.S. economy and GDP growth were shown. In his comments to the Conference, former New Orleans Mayor Mitch Landrieu praised the work of former New York Mayor Michael Bloomberg for his efforts across the country, and globally. In the arena of civic technology, mayors discussed the need to educate city staff and residents on emerging technological innovations. While acknowledging there is not yet enough trust in the private sector, participants addressed the increasing availability of city solutions by the private sector. To be sure, tech companies and innovation leaders are increasingly urging cities to look in the direction of new funding sources to solve problems.
The United States Conference of Mayors (USCM) is the official non-partisan organization of cities with populations of 30,000 or more. There are 1,408 such cities in the country today. Each city is represented in the Conference by its chief elected official, the mayor. In addition to the Annual Meeting each June in a different U.S. city, the Conference holds its Winter Meeting each January in Washington, D.C. and additional meetings and events are held as directed by the Conference leadership.