Mozilla Awards $280,000 In Funding To 14 Gigabit Projects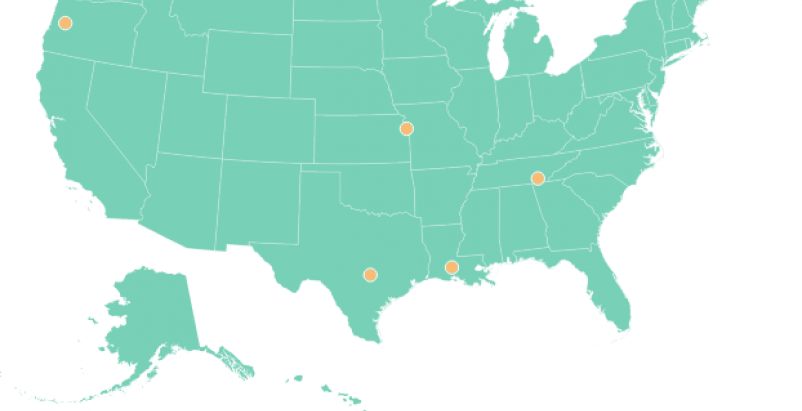 Image courtesy of Mozilla
To support technologists who are leveraging gigabit Internet for the good of the community, Mozilla has awarded $280,000 to fourteen projects across five American cities. These cities are Lafayette, La.; Eugene, Ore.; Chattanooga, Tenn.; Austin, Texas; and Kansas City. The awarded grants range from $10,000 to $30,000.
These grants were delivered through the Mozilla Gigabit Community Fund, a partnership between the National Science Foundation, US Ignite and Mozilla. Over six years, this partnership has granted over $1.2 million to more than 90 projects.
What this most recent batch of grant recipients has in common is their goal: to use high-speed networks to increase community value. Some of these projects include a VR simulation that demonstrates the effects of climate change, 4K streaming of museum and research center content directly to classrooms and Python training for low-income students.
"Each of these promising projects leverages lightning-fast internet to make a positive impact in their communities," Mozilla gigabit initiative director Lindsey Frost Dodson said. "This work — being led by school districts, nonprofits, and for-profits — can create more connected, open, and innovative U.S. cities."
Initially, the fund only supported projects in Kansas City and Chattanooga. Mozilla's national gigabit project expanded to Austin in 2016, and then to Eugene and Lafayette in March 2017. In explaining the growth of the initiative, Leadership Network at Mozilla VP Chris Lawrence wrote this in a company blog post:
Mozilla Community Gigabit Fund cities are selected based on a range of criteria, including a widely deployed high-speed fiber network; a developing conversation about digital literacy, access, and innovation; a critical mass of community anchor organizations, including arts and educational organizations; an evolving entrepreneurial community; and opportunities to engage K-12 school systems.
Learn more about the Mozilla Gigabit Community Fund from the video below. More information about all of the fund's existing gigabit projects can be found here.