All About Mobility: How Businesses Can Build A Mobile Workforce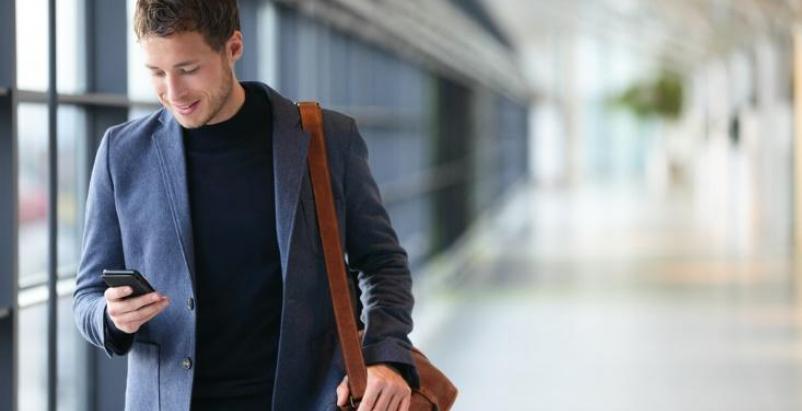 It's a fast-paced world, and it's only getting faster. Yet, in addition to speed, it seems that distance is a factor that modern businesses must contend with. Nearly half of all American workers spend some time working remotely, and despite some attempts to quell the growing numbers, it is likely that the hordes of mobile workers will swell in coming years. 
Yet, having workers outside the main office poses more than a few difficulties for many organizations. For example, productivity among mobile workers can vary wildly, depending on an employee's devices, network, and trustworthiness. Additionally, when a worker is out of their cubicle, it can be difficult to communicate effectively with them.
Still, as millennial and Gen-Z workers demand schedule flexibility — even prioritizing it over higher pay — it seems unlikely that the traditional, immobile workforce will ever return. For those businesses that have yet to adapt to the mobility movement, here's a quick and easy guide to ensuring the mobile workforce has peak performance.
Develop Strong Policies
Allowing employees to use their own devices, perform duties outside the office, and engage in other mobile workforce behaviors before leaders develop policies regarding those actions is putting the cart way before the horse. Productive mobility doesn't exist without a strong program, and a strong mobility program is built on culture, communication, and strategy.
As a business begins to develop the policies that will guide its employees into the mobile present, it should focus on connecting with those workers most likely to take advantage of mobile opportunities. These employees should provide insight into what is most important in a mobility strategy, e.g. scope, flexibility, style, and values. Then, as leaders draw up documents dictating the who's, how's, what's, and why's of mobility, they will be more capable of developing policies that are feasible and functional.  
A company's culture is also likely to inform the details of a mobility policy. For example, a highly traditional, bureaucratic organization is likely to provide greater benefits to workers with more prominent titles. Conversely, a title-less startup that views itself as egalitarian should avoid unequal perks amongst its workforce.
Finally, no mobility policy is complete without rules regarding security. Though many businesses have developed a nihilistic attitude regarding data breaches, the right rules, protections, and behaviors can keep a business safe from cyberattack. A business should have a strong cybersecurity policy in place before taking steps toward mobility because mobility can add insecurity. Relying on previous security protocols and practices, mobile employees are less likely to make disastrous mistakes regarding security.
Once mobility policies are researched, written, and established, businesses can begin enacting mobility practices using the appropriate mobile solutions.
Use Mobility Solutions
Before a business can allow its workforce to go mobile, it needs to establish loyalty and trust — but even with loyalty and trust, a business needs to employ solutions to facilitate mobile work, track productivity, and more. Here are some of the top solutions necessary for an effective mobile workforce:
Connection: Enterprise mobility is dependent on an internet connection. However, not all Wi-Fi and ethernet connections are secure and reliable. In providing Wi-Fi to employees, regardless or their location, businesses can eliminate "lack of connection" as an excuse for no work.
Communication: Employees who are out of the office are more difficult to collaborate with. Thus, they must be equipped with tools that facilitate communication and collaboration. Fortunately, there are many free online tools designed with the mobile workforce in mind.
Security: Endpoint security is a vital element of a modern cybersecurity strategy. Typically, this software suite includes an anti-virus program as well as programs for monitoring usage and blocking prohibited activities. Protecting endpoints is especially important for businesses looking to allow employees to roam.
Accountability: Employees away from headquarters must still be held accountable for their responsibilities to their employers. Though some of the monitoring tools included in endpoint security packages will encourage employees to stay on task, businesses should build other accountability tools into their mobility policies, such as mobile timecards.
Adding mobility is not an easy process, but in the long-term it is a fruitful one — and increasingly, it is a necessary step to ensure a business's future. Slow, steady adoption of mobile practices is a smart way to ease into modern mobility, but soon enough, businesses will need to move quickly to keep up with competitors and the demands of the workforce at large.
Jackie is a content coordinator and contributor who creates quality articles for topics like technology, business and education. She studied business management and is continually building positive relationships with the internet community.