Michelin Announces Two Huge Sustainability Goals
For transit to become more sustainable, giants in the private sector will need to evolve and innovate. In this spirit, tire manufacturer Michelin announced two major ambitions for the future. By 2048, all of the company's tires will be made from 80 percent sustainable material. Additionally, the company announced that 100 percent of their tires will be recycled by 2048.
Group Technical and Scientific Communication Director Cyrille Roget announced these two goals on the first day of this year's edition of Movin' On, an annual mobility conference organized by Michelin with support from C2. The company chose Movin' On to make the announcement because the show promotes partnerships and stakeholder cooperation, which will be needed to achieve the goals that Michelin has set for itself.
"This is not something we can achieve alone," Roget said. "We will need a lot of cooperation."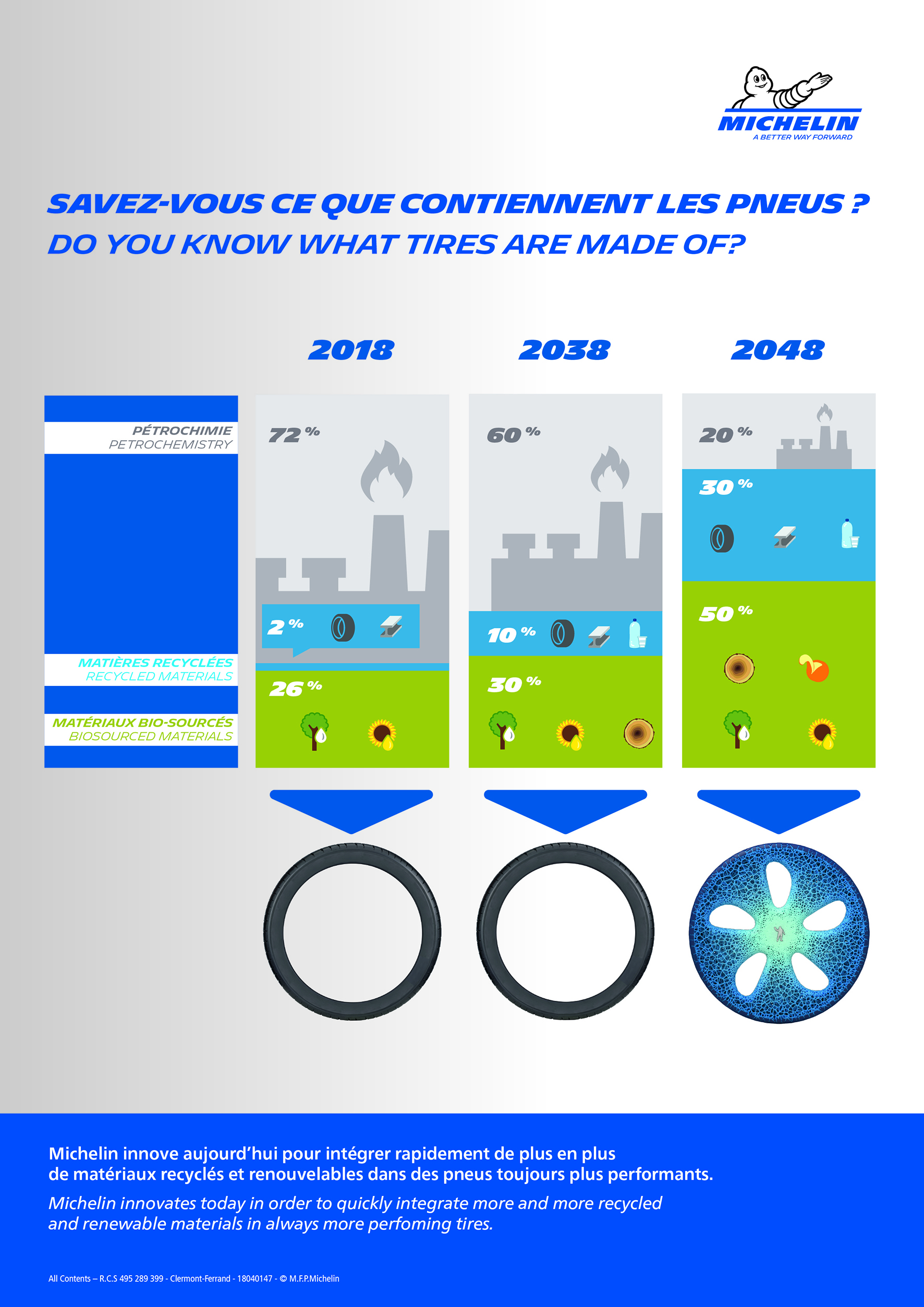 To help them achieve these goals, Michelin will utilize an array of partners and acquisitions. One example of the latter is Lehigh Technologies, which is the marketplace leader in micronized rubber powders (MRP). This is a sustainable raw material that reduces feedstock costs by up to 50 percent and delivers performance without compromise across a variety of markets. Michelin has already worked with customers to create specialized MRPs and will now use them to reach their sustainability goals.
These ambitions represent not only a continuation of Michelin's sustainability efforts, but the advanced state of the tire industry. Today, 70 percent of all tires are recovered, with 50 percent being recycled into new material. The remaining 20 percent is converted into energy. According to Roget, Michelin will be reaching out to other tiremakers in their efforts to reach these goals.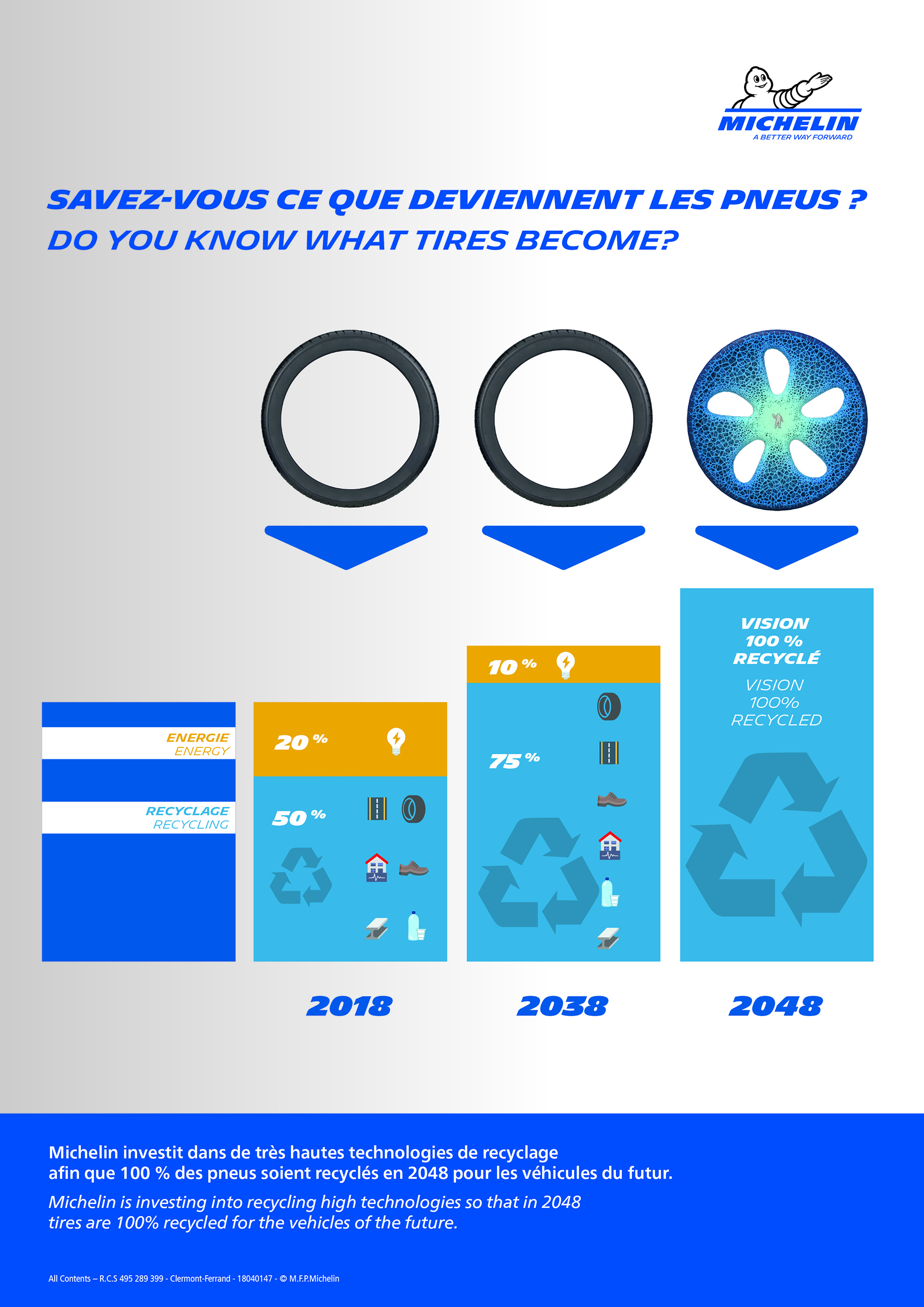 Roget expects participation and cooperation because, if these goals are met, the savings will be huge. If Michelin tires are produced with 80 percent sustainable materials and are 100 percent recycled, this would save 33 million barrels of oil per year - the equivalent of a month of power for the entire country of France.
With partnerships, technology and leadership, Michelin will be able to realize these savings and follow through on Movin' On's theme: "From ambition to action."