Mayors From Around The World Sign Chicago Climate Charter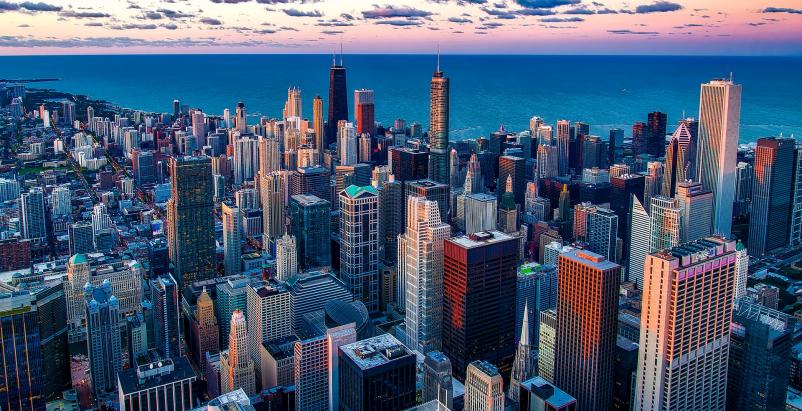 As growing population centers and leading producers of greenhouse gas emissions, cities have a responsibility to lead the way forward on climate change mitigation. At this year's North American Climate Summit, leaders from cities across the globe honored that duty on Tuesday by signing the Chicago Climate Charter.
This first-of-its-kind international charter is meant to reiterate cities' commitment to the Paris Climate Agreement, from which the U.S. withdrew per the decision of the Trump administration. As communicated by City of Chicago, cities signing on to the Chicago Climate Charter are pledging to:
Achieve a percent reduction in carbon emissions in line with the Paris Agreement;
Quantify, track and publicly report city emissions, consistent with standards and best practices of measurement and transparency;
Advocate alongside other mayors for greater local authority and flexibility to develop policies and local laws that empower cities to take aggressive action on climate;
Recognize and include groups traditionally underrepresented in climate policy;
Incorporate the realities of climate change and its impacts into local infrastructure and emergency planning through strategies of adaptation and resilience;
Support strong regional, state and federal policies and partnerships, as well as private sector initiatives, that incentivize the transition to a new climate economy; and
Partner with experts, communities, businesses, environmental justice groups, advocates and other allies to develop holistic climate mitigation and resilience solutions.
The North American Climate Summit was held in Chicago this past week from Dec. 4-6 in conjunction with Global Covenant of Mayors for Climate & Energy. Hosting mayor Rahm Emanuel joined international leaders Mexico City Mayor Miguel Ángel Mancera, Vancouver Mayor Gregor Robertson and Paris Mayor Anne Hidalgo in signing the charter.
"Rather than burying our heads in the sand, Chicago is working with cities across the country and around the world to address the threat of climate change," Emanuel said in a press release. "The Chicago Climate Charter represents tens of million residents who are committed to confronting climate change head-on. Even as Washington fails to act, cities have the power and will to take decisive action to protect our planet and the health and safety of our residents."
Mayors signing the #ChicagoCharter at the #ChiClimateSummit pic.twitter.com/BiljewjT1b

— Petra Hurtado (@UrbanBreezes) December 5, 2017
The full Chicago Climate Charter can be read here.