Major 5G Networks Make News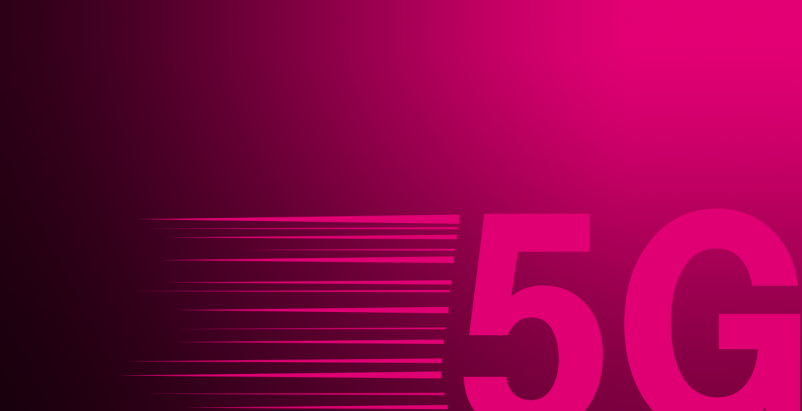 Courtesy of T-Mobile and Nokia.
As T-Mobile teams up with Nokia, mobile carriers Verizon and AT&T, separately, have recently issued news updates announcing their plans to bring 5G to the masses. Here, a compilation of each company's updates.
For their part, T-Mobile and Nokia have announced a landmark $3.5 billion agreement to accelerate the deployment of a nationwide 5G network. Nokia's largest 5G agreement globally will provide end-to-end solutions for T-Mobile's nationwide 5G network, according to a July 30 news release issued by the companies. Nokia will provide T-Mobile with its complete end-to-end 5G technology, software and services portfolio, assisting the Un-carrier in its efforts to bring its 5G network to market for customers in the critical first years of the 5G cycle.
"We are all in on 5G," said Neville Ray, Chief Technology Officer at T-Mobile, adding, "Every dollar we spend is a 5G dollar, and our agreement with Nokia underscores the kind of investment we're making to bring customers a mobile, nationwide 5G network."
Earlier this summer, in announcing a major 5G milestone, a June 7 news release reported on the successful completion of the nation's first bi-directional over-the-air 5G data session on a 3GPP-compliant 5G New Radio (NR) system in T-Mobile's Bellevue lab. According to the company's news report, the test was successfully conducted with a user equipment simulator and Nokia's 3GPP-compliant high-capacity 5G solution in the 28 GHz band. The 3rd Generation Partnership Project (3GPP) is a collaborative project aimed at developing and managing globally acceptable specifications for third generation (3G) mobile systems, engaging a large majority of telecommunications networks in the world.
"This test is a big step forward in building REAL 5G that will work on actual smartphones," said Neville Ray, Chief Technology Officer at T-Mobile.   
5G Heads to Houston via Verizon
Verizon announced plans to launch 5G technology in Houston, TX, starting in the second half of 2018. Houston joins Sacramento and Los Angeles, CA as the third city Verizon identified as part of its four market 5G deployment plan, which will deliver residential 5G broadband service. According to the company's news release, issued July 24, Verizon has a long-standing relationship with the city of Houston, area first responders and residents, and this initial 5G deployment is supported by both state and local officials, including Houston Mayor Sylvester Turner.
"We expect 5G will be a game changer helping us usher in a new wave of progress and innovation," said Mayor Turner. "We're delighted to be one of the first cities to bring 5G to our local communities and look forward to continuing our long-standing relationship with Verizon." The company's reporting stated that
Mayor Turner views technology investment like Verizon 5G as critical to positioning Houston as a partner for the development of next-generation technology that has the potential to radically change the way citizens live, work, learn and play. Among the areas served by Verizon 5G will be the five traditionally under-resourced neighborhoods in the pilot phase of the mayor's "Complete Communities" program aimed at providing city services on an equitable basis.
The announcement was made at a July 24 news conference hosted at Houston City Hall by Mayor Turner, and included Verizon CEO Lowell McAdam, CTO and incoming CEO Hans Vestberg and City of Houston CIO Lisa Kent.
"We will be the first to offer commercial 5G service and our work with Houston put us one step closer to delivering that promise," said Verizon's Vestberg. "With 5G we are ushering in a fourth industrial revolution that will help reshape cities and lead to unprecedented innovation, and Houston will be at the forefront of that innovation."
AT&T Adds Three Cities for Mobile 5G
As part of its plan to begin introducing mobile 5G to customers in a dozen cities this year, AT&T recently announced in that Charlotte and Raleigh, NC, and Oklahoma City, OK are the next three identified cities for our build-out. These cities join previously-announced cities of Dallas, Atlanta, and Waco. The company said that it is it is deliberately launching with a mix of big and mid-sized cities, stating in its July 20 press release that "all Americans should have access to next-gen connectivity to avoid a new digital divide."
"No company in the world is better at building networks than AT&T. It's why we're building America's first mobile 5G network as well as FirstNet, the country's nationwide public safety broadband platform dedicated to first responders," said Melissa Arnoldi, president, AT&T Technology & Operations. She added, "Especially after our trial learnings with large enterprises, small-and-medium sized businesses and residential locations the past two years, we believe 5G will ultimately create a world of new economic opportunity, greater mobility, and smarter connectivity for individuals, businesses and society as a whole."
In offering news on additional network announcements, AT&T reported that its foundational 5G Evolution technology is now live in more than 140 markets, with the goal of reaching at least 400+ markets this year.  According to the company's report, 5G Evolution markets are locations where AT&T has deployed the latest technologies that enable peak theoretical wireless speeds of at least 400 megabits per second1 on capable devices.
The company also reported on July 20 that LTE-LAA launched for AT&T in parts of eight new markets. Those markets include Austin, Dallas, Houston, Little Rock, San Antonio, San Jose, Tampa, and Tuscaloosa, Alabama, bringing the total to 15 markets. AT&T previously launched LTE-LAA in parts of Boston, Chicago, Indianapolis, Los Angeles, McAllen, San Francisco, and Sacramento. With LTE-LAA, said the company in its release, the network has peak theoretical wireless speeds reaching up to 1 gigabit per second2 on capable devices. The company noted that it is has been conducting 5G trials in South Bend, IN, Waco, TX, Austin, TX and Kalamazoo, MI, and added that it is "ready to be the first U.S. provider to finally bring this technology to life for people, as Mobile 5G will given consumers and businesses a jumpstart into the future." The July 20 news release also noted that, several weeks ago, the company stood with the global wireless industry when 3GPP agreed on the first set of 5G standards.