Lyft Acquires Motivate, Announces Creation of Lyft Bikes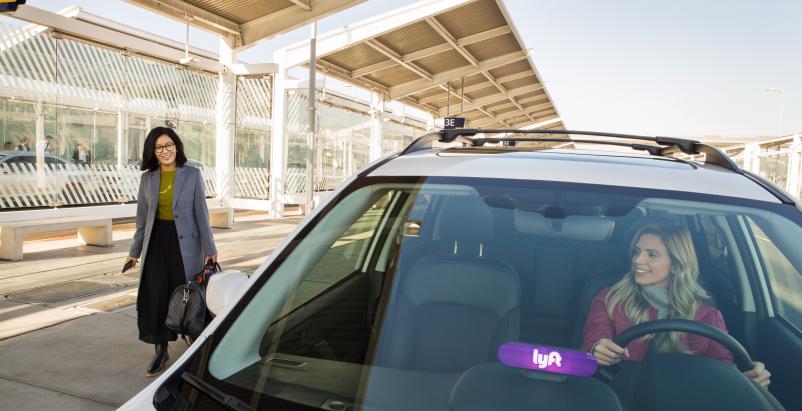 Ride-hailing company Lyft announced the creation of Lyft Bikes today, saying it is has reached "a transformative agreement" to acquire core operations of Motivate, North America's largest bike share operator.
"Together, Lyft and Motivate will revolutionize urban transportation and put bikeshare systems across the country on a path toward growth and innovation," said John Zimmer, Lyft co-founder and President in a company statement issued Monday, July 2. Zimmer noted that both companies have been committed to reducing the need for personal car ownership for years, "by providing reliable and affordable ways to move around our cities." He added, "Bringing together Lyft and Motivate will accelerate our collaboration with cities and deliver even better experiences to our passengers and riders," he added in making the acquisition announcement.
As part of this agreement, Lyft is acquiring Motivate's technology and corporate functions, including its city contracts, which include New York City, Chicago and six other cities. Motivate's bike maintenance and servicing operations will remain a standalone business, retaining the Motivate name, and will continue to support bikeshare systems across North America. Motivate operates many of the largest bikeshare systems in North America, including Citi Bike (New York), Ford GoBike (San Francisco Bay area), Divvy (Chicago), Blue Bikes (Boston metro area), Capital Bikeshare (Washington, D.C. metro area), BIKETOWN (Portland metro area), CoGo (Columbus, Ohio), and Nice Ride (Minneapolis). According to today's announcement, in 2017, 80 percent of the bikeshare trips in the United States were on Motivate-operated systems. 
Financial terms of the Lyft Bikes creation were not disclosed, but reports over recent months suggested Lyft would pay around $250 million for the business. While Uber and Lyft dominate the ride-hailing market in the United States, other modes of transportation such as bike-sharing and dockless electric scooters are gaining popularity. Car ride options allow both companies to keep people using their services when taking a car makes little sense, particularly for short trips. A large focus of the alternative transit scene in smart cities has been on helping commuters on the last one or two miles of their trip.
For its part, Uber came onto the bike-sharing scene in April, when it purchased Jump, which runs a network of electric bikes, for a reported $200 million. According to the New York Times report by Michael J. de la Mercedon on the acquisition, Lyft has managed to raise large sums of money that make deals like the Motivate acquisition possible, despite lagging Uber in the ride-hailing market. The article noted that in a new financing round last week, Lyft collected $600 million led by Fidelity Investments at a $15.1 billion valuation.
The Lyft  acquisition demonstrates the company's previously announced commitment to a more sustainable world as part of its Green Cities Initiative, which includes a carbon neutrality pledge, according to Zimmer.