Los Angeles Resilience Strategy Unveiled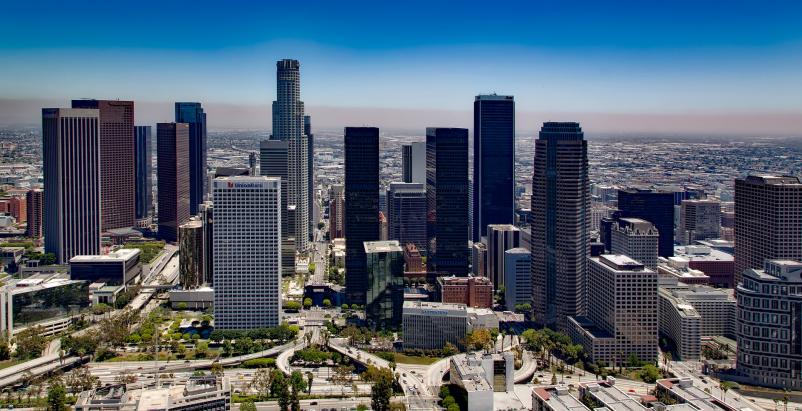 As the second largest city in the United States, Los Angeles is no stranger to the shocks and stresses that can harm an urban population. To create a safer and more responsive metropolis, Mayor Eric Garcetti and 100 Resilient Cities – Powered by the Rockefeller Foundation (100RC) released a resilience plan for Los Angeles. To bolster this initiative, Garcetti also signed an executive directive that commits City departments to appoint Chief Resilience Officers to help facilitate these efforts.
"Resilience is so much more than disaster preparedness; it is a value that guides everything we do in Los Angeles, because we know that today's decisions shape the lives of our children and grandchildren," Garcetti said in a press release. "We are grateful to 100 Resilient Cities for their support, and proud to lead with a forward-looking plan that will strengthen our infrastructure, protect our economy, make our institutions more inclusive, and create safer neighborhoods."
The city and 100RC worked with experts and local stakeholders to put the strategy together. Along with 15 long-term goals, the plan includes 96 immediate actions that enable residents to respond to shocks and stresses. These aspects were all built around four main pillars that define the Los Angeles Resilience Strategy.
Safe and Thriving Los Angelenos
Strong and Connected Neighborhoods
Prepared and Responsive City
Pioneering and Collaborative Partner
"Resilient Los Angeles is the culmination of a months-long process to cultivate partnerships and develop actions that increase Los Angeles' resilience," Chief Resilience Officer Marissa Aho said in a press release. "It is also the beginning of a greater citywide commitment to continue to collaborate, form new partnerships, and design new initiatives in a continuous process that will contribute to a safer and stronger Los Angeles."
The full Los Angeles Resilience Strategy can be read here.