INTERVIEW: Johnson Controls' Lisa Brown Wants To Help Your City (Part 2)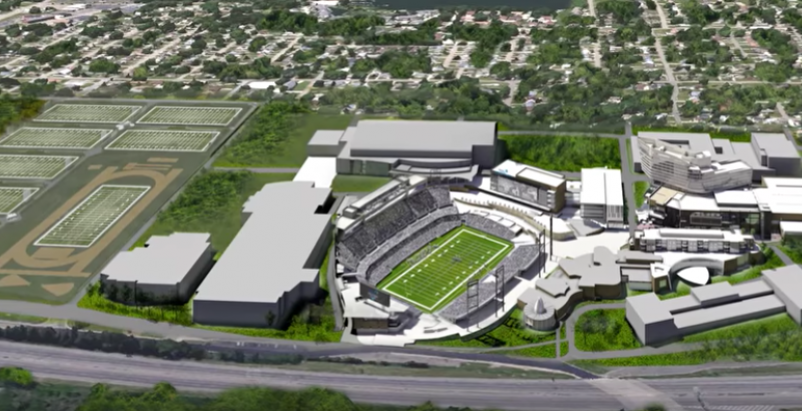 When looking for a Smart City partner, don't hesitate to consider Lisa Brown, National Senior Director, Strategy, of Local Government & Municipal Infrastructure for Johnson Controls. In our last conversation, Brown shared how Johnson Controls works with cities and what strategies municipal leaders can utilize to drive growth and avoid pitfalls. Coming up, Brown gives us use cases illustrating the company's Smart City credentials. Read part one of the interview here.
Smart & Resilient Cities: Are there any case studies you can point to that illustrates Johnson Controls' commitment to Smart Cities?
Lisa Brown: We have a phenomenal project with the State of Illinois right now. We won, along with two other smaller firms, the right to work on smart connected street lighting across all the municipalities in Illinois. That's just a nice jump-off point into a more holistic offer. With smart connected street lighting, what can you do? Well, what can't you do? It's not just about lights. It's about creating sustainable evacuation plans, resiliency plans and connecting to your water systems and enhancing the security in your areas, but also working with traffic control and parking control and air quality control. It goes on and on.
While we are talking about smart connected street lighting with these individual municipalities, the conversation doesn't stop there. They're all looking for a springboard into a larger holistic offer. Something to watch, then, is the Johnson Controls Pro Football Hall of Fame in Canton, Ohio. I was just out there two weeks ago speaking with the executive directors, the mayor of the adjoining towns in Akron and Canton and the Chambers of Commerce presidents. I went see not only all the beautiful work that we're doing there and all the fascinating connected technologies that we're putting in the Pro Football Hall of Fame, but also how it spills out into the community. How does that support all the different folks that are out there? How does that enhance the municipalities and the schools and everything else that's happening in that particular area? I love the idea that people aren't looking in silos anymore and that there are bodies, organizations that are trying to bring together all these different stakeholders and getting them to think collectively about how they want to improve the brand of their city.
S&RC: How exactly does the village support the surrounding municipalities, communities?
LB: We're still moving forward. We're in our infancy in terms of all the phenomenal work that's being done. We've finished the beautiful Tom Benson HOF Stadium that's there and there are many, many exciting endeavors to come. In particular, I walked through the Hall of Fame Village, and it's under construction right now. There's wonderful stuff to come.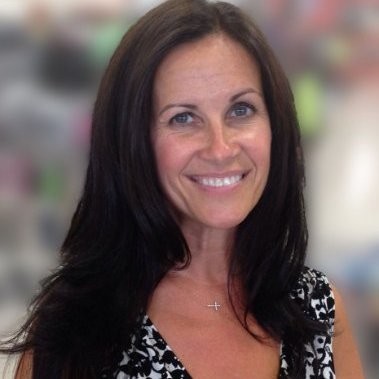 I walked through the Hall of Fame Village with the mayor of the surrounding municipality and the president of the Chamber of Commerce, which obviously they came with their eyes on businesses and economic development and their community members. Afew other folks were looking to take this excitement into the schools, into the municipalities and into uplifting the community. There's a lot of bridges being built right now. There's a lot to leverage from the Hall of Fame Village into the surrounding neighborhoods. That's what you want. Even when you're working with one city in wherever, across the globe, you're hoping that that experience, any success, or any positive experience that's happened is going to then filter into the surrounding counties and into the surrounding municipalities.
We've just started, so we have many more phases to go. I was astounded by the beautiful stadium that was created, I think we did that stadium in ten months. Then there's just the amazing partners that are creating almost Disney World-like experiences within the village. There's a lot of work that's being done, that's being focused on the community members and to make sure that they have a place that they can bring their families and really experience everything. STOP
S&RC: To jump back to the Illinois lighting RFP, it's such an interesting approach to procurement on a state level. How has the experience has been from your end?
LB: It really is an interesting procurement. You're not used to states like putting something out, and then all the municipalities can basically just follow that process. It's been wonderfully received through the municipalities. As we've been having meetings, they're delighted that there is a procurement that is put in place and that they've been vetted partners that the state has actually gone through and chosen. It was, as I said, us and two other smaller firms, but the municipal leaders that come to these meetings and say, "Okay, how do we start. All right, where do we start?"
This particular State of Illinois project has given them a place to start smart connected streetlights. We find that so many folks that we speak to say, "I want to get on the path, but I'm not sure where to start." Then, you'd go back and say, "Okay, what are your priorities? What's your five-year capital plan? What does your infrastructure look like? What's your growth opportunities? Who are your partners? Do you have higher education in your particular community? How are your school's doing? Are there public housing issues? Do you have hospital systems that are supportive, et cetera?" Sometimes they say, "My goodness. There's so much for me to do," and you have to say, "Okay, be practical. Let's figure out where to start."
S&RC: What are the areas of knowledge that a municipal government administration need to learn going into Smart Cities and P3s?
LB: I will say that there are so many municipalities that are already in. They've already embraced it and are moving forward. I tell folks there's a couple of things to just think about when they're ready to move forward. I think in order to keep it really simple, they need to have a vision. It's almost like five factors that I try to talk to folks about in order for the leaders to really get it right. You can be ambitious, but you really need to be specific.
If you want a five-year or a ten-year plan, that's wonderful, but what can you accomplish in the first six months to a year? Have a year goal, a three-year goal, and then move out.
Know your ecosystem and know who your stakeholders are, identify them, and just make sure that they all have a voice. Folks will embrace things that they have been involved with from the beginning or they feel that their voice has been heard or there's ultimate, a positive outcome for their constituency.
The third thing I would say is governance. All these wonderful ideas and strategies and visions are fantastic, but if they're not getting to the right people and if the information is not flowing, things will slow down and stagnate.
Keep integration at the top of mind. Make sure that what you're investing in or planning to invest in can be integrated and will all work together efficiently.
Then, the last thing is really the funding. Is it traditional funding? Is it the novel funding? Novel could be P3 or whatever else is around the corner. Make sure that you really just share your vision and your resources. Then, leaders have to drive for economic benefits and the overall impact and building that city brand.
If leaders can create that vision, make sure they're talking to the right folks in their ecosystem, make sure the information is flowing correctly, make sure that the technologies that they're looking to spend their precious dollars on integrates well and is more efficient and make sure their funding's in place, then I think everybody can get on the path to being smarter and more connected.
S&RC: How does the Johnson Controls think about cybersecurity when going through and dealing with a lot of this technology, especially when so many stakeholders and citizens are involved every day as the technology and the network continues to expand?
LB: It's a huge priority for city leaders to ensure that their citizens have data privacy, that there's cybersecurity, and then also public safety. We look at safety from the standpoint of public safety in the streets and in the buildings in the community to cybersecurity and data privacy. I do not believe that there is one city leader out there that doesn't think it's one of the top three in terms of what their priorities are. Everybody is focused on enhancing citizens' experiences, but we need to balance that with the data that is shared and the privacy issues that come along with that. At Johnson Controls, we've been in the fire and life safety space for some time now. But since our merger with Tyco International, we have firmly secured the leadership position in the life safety and security space and it has positively impacted our ability to deliver holistic smart, secure, connected offerings for our customers.
I think it's even more prioritized in terms of how we work with citizens and how we work with leaders in all different vertical markets and how we help them achieve their goals. I'd say the top three priorities when we have the luxury of speaking with municipal leaders, it always starts with economic development. "How do I build a thriving city brand and get more folks attracted and retained here?" So, safety, economic development, and then depending on where you are, it can be some type of water efficiencies or water crisis that they're dealing with. That's usually the top three that come up in almost all conversations we have.
This article has been edited for length and clarity.