IoT Tech Trends Have A Major Impact On Education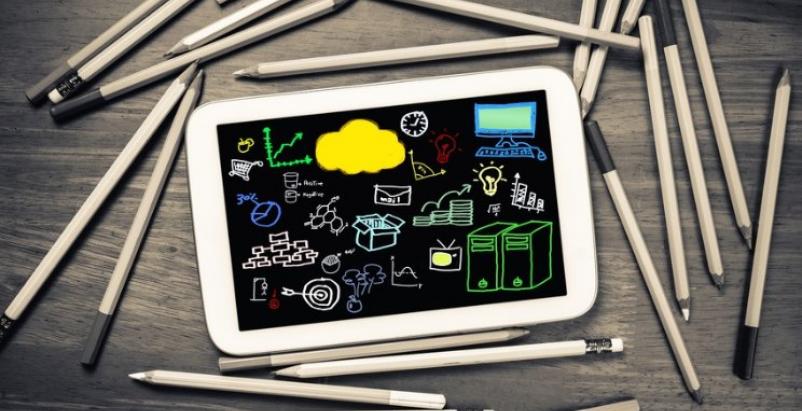 Every industry has been impacted by advances in technology and this goes for the education industry as well. While cell phones and tablets were a rarity just 10 years ago, you will find them in the hands of just about every teacher and student. Approximately 98% of classrooms are equipped with internet which means the advances in education available to students are fantastic.
How is technology entering the modern classroom, you might ask? These are the three most common scenarios:
Personal Devices
Yes sir, students are bringing their personal devices to the classroom. Not long ago this would have been a real struggle for most students, but today the majority of students have a smartphone, tablet or laptop at their disposal. This means they can access learning tools in the classroom and out, in other words kids are able to take their education on the go and learn practically anywhere.
When students can utilize their own devices it cuts down the learning curve as they are workign with devices they already know. So regardless of what learning style or type of device the students have (Apple vs. Android) everyone can access the same information, but perhaps in a way that suits them better. Homework has never been more advanced!
Wearable Tech
Currently the new trend is technology you can wear, devices such as Fitbit and Jawbone are readily available and wildly popular. Slowly but surely schools are integrating these into different teaching strategies. Today, these are mainly seen in colleges or among students 16 – 24. There is a lot of appeal in being able to interact at a physical level with lessons. Future teaching will be heavily impacted by what teachers are able to understand about how students are learning, particularly as it pertains to wearable tech.
Internet of Things
The internet of things, an environment where smart electronic devices can and do communicate with each other, looks to make a big impact in education. Students already have the devices so its not much of a leap to pushing information to their laptop, smartwatch or smartphone. Take for instance a student who is visiting a city with a distinct historical significance, they can quickly learn about it through their connected devices.
Technology is moving laser fast and with it opportunities for an educational experience like we have never seen before. Of course, with these new trends come added problems of upgrading networks to keep up with the bandwidth demand. Classrooms are changing quickly in an attempt to keep pace with technological advances, a fact that will benefit both teachers and students. Teachers are able to learn more about their students, specifically how to teach them based on their needs and wants and students are benefiting from a tailored teaching approach.
Bill McCabe is an IoT expert who has worked with IBM, Deloitte, Accenture, Cap Gemini, Oracle, JDEdwards and others designing recruitment plans for high value IT and IoT talent in Sales, Marketing and Consulting.