The Internet Of Things Will Improve Road Safety In 2018, And Here's How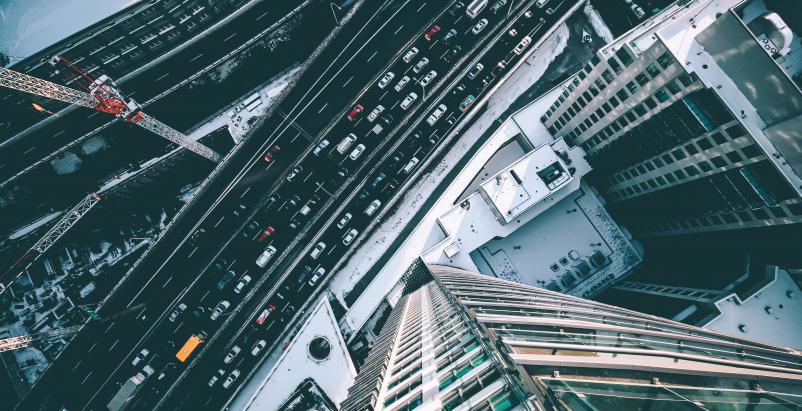 Around 54.5 percent of the world's population currently resides in urban areas. The United Nations reported that this number is expected to increase to 66 percent by 2050.
For this reason, it has become an imperative for governments to find better solutions to efficiently manage resources and deliver basic services. Through emerging technologies, cities around the world are recognizing that the time to build safer, smarter cities is now. And it's mainly done through the Internet of Things (IoT).
The concept of a smart city combines existing basic services and physical infrastructure with technology that allows things to communicate with each other. A previous post here on Smart & Resilient Cities featured an infographic that illustrates how vital the IoT is to the smart city ecosystem. It affects everything from waste management and security, to traffic solutions and lifestyle upgrades.
One important area of focus for smart cities is road safety. Globally, one life is claimed in a traffic accident every 25 seconds, while commuters in some cities spend one week's worth of their lives in traffic every year. For this reason, governments are looking towards IoT as a solution to long-standing transportation problems.
Smart cities on road safety
Singapore, a country whose entire population inhabits urban areas, was highlighted by the Wall Street Journal as the place that leads the way for smart cities. To ease the lives of the millions of Singaporean commuters, the city-state combines strong public transportation policies with rigorous research into IoT as well as electric and autonomous vehicles.
For instance, toll fees are charged by letting car sensors automatically compute distances. Government centers, on the other hand, can use vehicle data to monitor mobility and improve traffic schemes to reduce congestion. Traffic managers can then incentivize the use of less-congested roads by reducing toll fees.
Closer to home, American cities are following suit. Seattle is focusing its creative entrepreneurial talent on sustainable innovation. San Diego is modifying streetlights not only to save energy but also to build its data arsenal. New York is embracing open data to spark innovation among its many tech leaders. One of the main goals of these cities is to use IoT connectivity and analytics to maximize inventories, decongest roads, and provide seamless, convenient commutes.
Meanwhile, the State of Illinois is looking to become America's first smart state, Tech Republic mentioned that the state government is placing emphasis on efficiency and social justice among its towns and cities, and recognizes that public and private collaboration is key to achieving goals.
A common goal
The US has seen a major push towards building smart cities through millions of dollars' worth of federal research and grants. The combination of political will and private support is seen as a catalyst to create safer and smarter cities faster, with on-the-ground movement building on government policy and vice versa. While rules and regulations are in place to enforce safe driving, IoT can play a more proactive role in helping detect human errors that cause majority of road accidents.
For example, policies can be augmented not only by educational campaigns and resources, but also by technology. IoT developments now prevent car ignitions if breath and touch sensors detect that the driver has blood alcohol levels past the legal limit, thereby avoiding DUI cases.
Moreover, in 2015, the Federal Motor Carrier Safety Administration (FMCSA) took a step towards reducing road accidents caused by exhausted employee drivers who exceed their maximum Hours of Service (HoS). The FMCSA ruled that paper logs should be replaced with Electronic Logging Devices (ELD) that notify drivers when they are approaching the set HoS. Fleetmatics states that the information can be collated and accessed through a dedicated app. The system is not only intended to warn drivers about their HoS, but also to automatically update the management logs. Such initiatives exemplify the coordination between the government with private and public sectors to arrive at a solution that would improve road safety on a macro scale.
Cities across the globe are using IoT to provide safer roads and a better quality of life, and this is only the beginning. With research on IoT and smart technology advancing rapidly, the possibilities for today's cities are endless.