How 4 Major Companies Unlocked Value With The IoT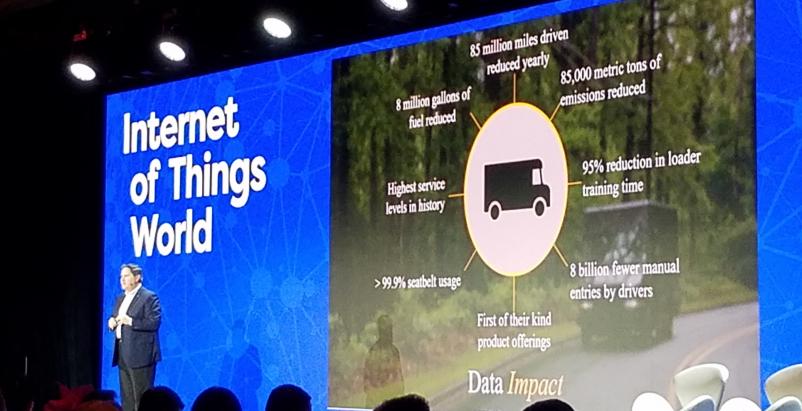 The IoT hype is real. Use cases across the world show a clear, tangible ROI for cities and companies who successfully deploy the Internet of Things (IoT) and data analytics. Whether through driving efficiencies, eliminating redundancies or by opening the door for entirely new services, the IoT is a proven tool that organizations can use to carry out their goals and visions.
Attendees at IoT World 2018 saw just how true this message is. Held from May 14 to 17 at the Santa Clara Convention Center in California, attendees came together to witness breakthroughs in the Internet of Things industry, listen to best practices and address growing concerns. Along the way, a wide range of companies representing equally myriad industries were able to show audiences just how IoT was changing their business model and landscape. These presentations also illustrated how these solutions have entered the mainstream - each of the companies listed here are on the Fortune 500.
Here are four of the most transformative cases of major companies utilizing the IoT to achieve their strategic visions.
Mastercard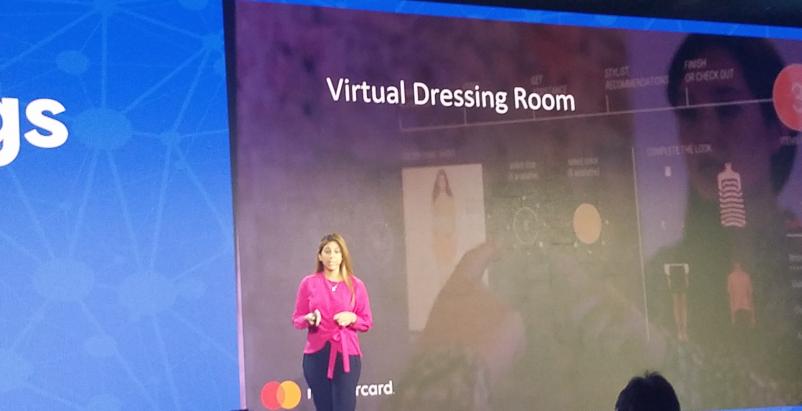 Through real-time data analytics, the IoT is enabling this financial services giant to transform customer experiences. Senior VP of Commerce for Every Device Kiki Del Valle delivered a keynote on how Mastercard is utilizing these new innovations to replace physical wallets, create "virtual dressing rooms" during transactions and integrate VR into the buying experience. All of this is designed to give end users greater control of their shopping experiences. "Customers want to be part of the creation experience," Del Valle said.
Kroger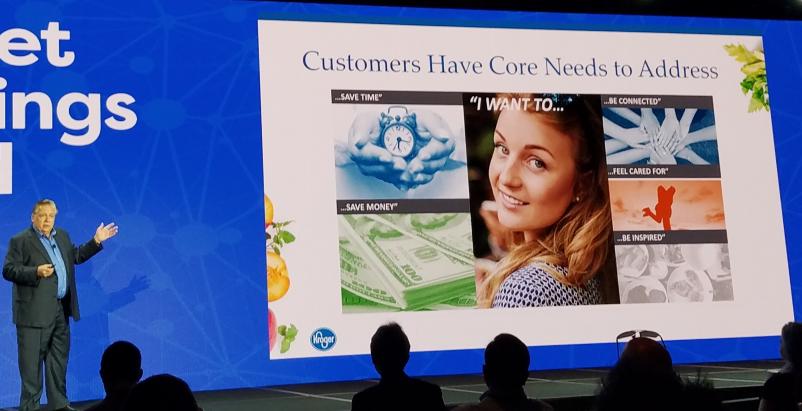 This grocery store franchise was an early adopter of the Internet of Things. Placing an early bet on Zigbee has opened the door to a number of applications Kroger uses to improve quality and efficiency, including temperature monitoring, security camera access points, the RAD employee management, prescriptive production planning. "Devices become systems, systems become services," Kroger VP of R&D Brett Bonner said. The company continues to leverage the IoT, with dynamic digital shelf edge technology expected to reduce the number of new product failures, enable real-time marketing and reduce waste.
Boeing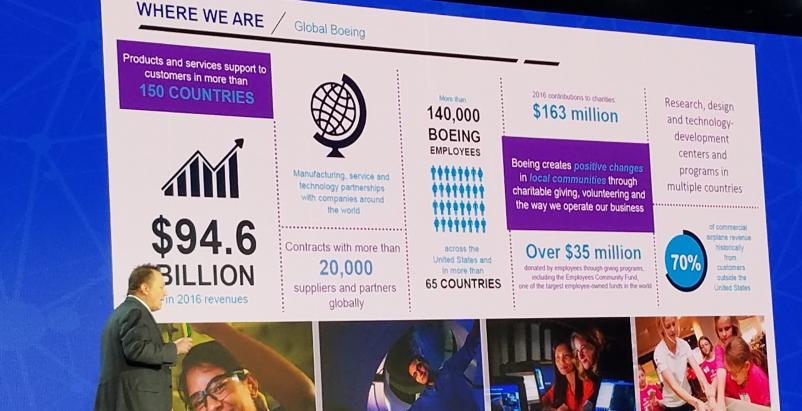 A recurring theme of this year's event was security, which Boeing VP of IT Product Systems Russ Berman established early on. With a keynote that stressed how safety was the core concern of Boeing's IoT strategy, Berman explained how the aerospace company's use of digital threading and digital twinning brought both security and efficiency to their operations.
UPS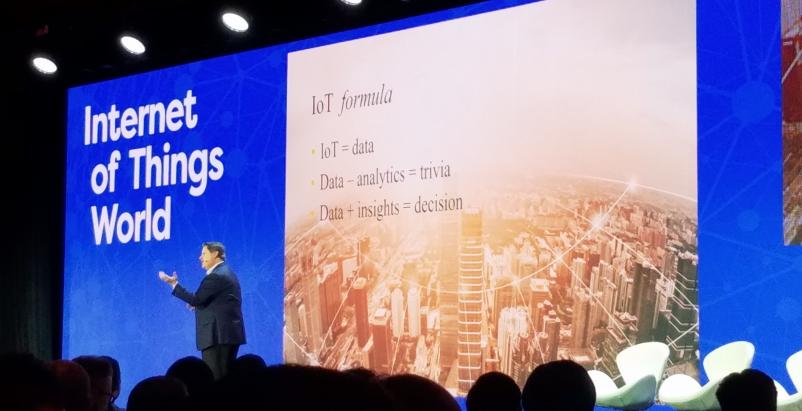 When the volcanic eruptions at Eyjafjallajökull in 2010 constrained airspace across Europe, it took UPS only one day to get back to business as usual. Such is the power of digital innovation, as Chief Information and Engineering Officer Juan Perez explained in his keynote. Perez described UPS as "a technology company that delivers packages," detailing how IoT deployments such as smart trucks, smart handhelds and smart labeling have contributed to the data driving their prescriptive analytics strategies.