INFOGRAPHIC: Social Networks Empower E-Commerce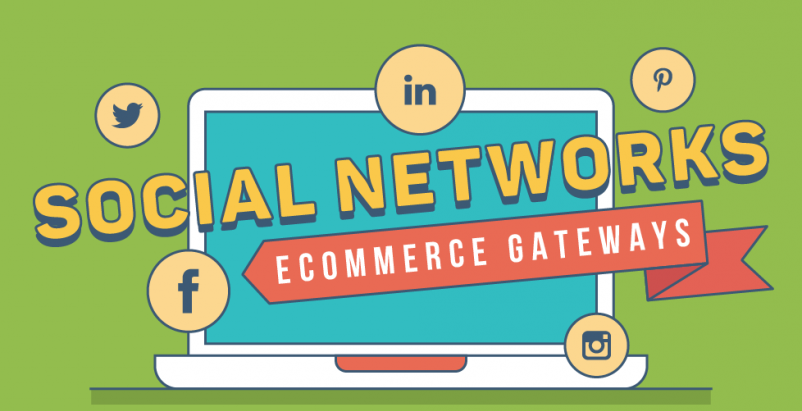 Social commerce is the up-and-coming trend in the past few years when it comes to the online shopping industry. It is taking all the products and brands from the e-commerce websites and puts them on the social networks to gain more visibility and increase the number of purchases. It doesn't sound that different from limited promotions and special offers, only that social commerce has much greater potential.
But in order to better understand how social media could benefit you as an e-commerce brand, here are some interesting facts that will really motivate you to make the jump and embrace social media as part of your content.
Facebook is the current dominating force of social traffic and sales. Around two-thirds of all social media visits to online stores come from Facebook. And an average of 85 percent of all the e-commerce orders from the biggest social networks actually come from Facebook.
One of the best and biggest networks, which has an intriguing and a surprising community style website, is Polyvore. It is generating the highest average order value, far more than Facebook, Pinterest, and even Twitter. 
Another platform that has received a high ranking in terms of generating orders is Instagram. And this is especially impressive when you consider the fact that the only clickable links on Instagram can be found in a profile's bio. But then, given the amazing strategies and marketing tactics that can be found on Instagram, such as the ones done by Nike or GoPro, this shouldn't be too surprising.
But above all, the social media platform with the highest conversion rate for all social media e-commerce traffic is Facebook, at 1.85 percent.
In addition to this information, you can also find plenty more about the connection between e-commerce and social media platforms in the infographic above.
This infographic origianlly ran on 16best.net.