How To Maximize The Value Of Data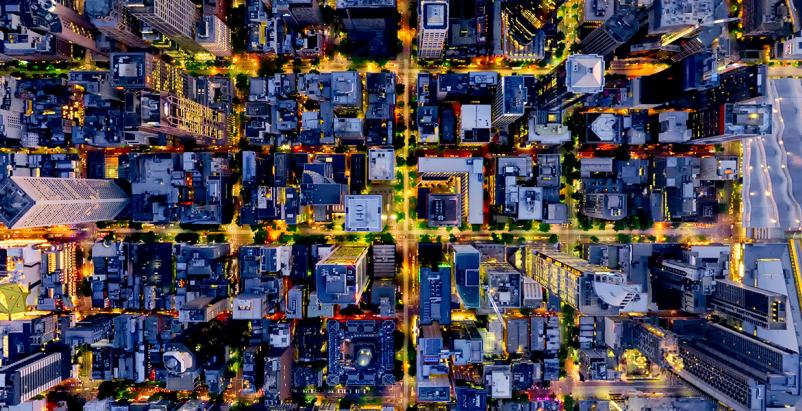 For cities to be smart, they need to be more than the sum of their parts. In the case of data, this is especially true. No matter how much is accumulated, if the city isn't integrating and using data effectively, these efforts won't lead to real results.
Finding a way to utilize the never-ending stream of raw data is pivotal for any aspiring smart city's digital strategy. Leveraging data to improve services and infrastructure will pay dividends in the future, as data-driven systems only become more accurate and efficient the more intel they receive.  A well-functioning system can manage this task, and HERE's open location platform - due to launch this year - could be the smart city killer app.
While many smart city platforms are starting to enter the market, HERE's stands out in part because of the company's longevity. The company started out in the '80s as a digital mapping company. Now, they're building upon years of experience – and the data they've acquired in the meantime – to launch their platform.  Much like how digital maps empowered automotive navigation when they first launched, HERE's open location platform is poised to invigorate cities, governments, logistics along with the whole transit industry. This is nothing new for the company. HERE has been working with organizations and consumers across sectors in order to fully exploit the potential of location data for years.
One of the major areas where HERE has collaborated with cities is the field of urban mobility. Just as one of the most important aspects of any city is the capacity to navigate it, the stresses that can impair travel are likewise a significant issue to solve. To tackle this challenge, Director of Global Intelligent Transportation Monali Shah stressed looking beyond roads to gain a comprehensive view of the ways that citizens traverse cities.
"We know the roads and driving are important, but we have to think across all the modes of transit," Shah said.  "Pedestrian, biking, ride share - all kinds of new models are emerging and cities are looking at using these modes as a part of their transportation system."
To aid cities and their inhabitants, HERE began monitoring and compiling data these different modes of transit. The data gives users a clear view of a city's transit systems, Shah explains, and the company's various applications and products make urban transit much more manageable. This will prove even more valuable on the open location platform, where it will be integrated with data from other sources.
Using their existing location data resources as a base, HERE has begun to look to the future with some of its newer initiatives. At the 2017 Consumer Electronics Show in January, the company announced a partnership with NVIDIA to develop the HERE HD Live Map, an in-vehicle navigation solution for autonomous vehicles. The map will combine HERE's existing mapping software and data capabilities with NVIDIA's machine learning technology to enable connected cars to stay updated in real time.
"HD maps are essential for self-driving cars," NVIDIA Founder and CEO Jen-Hsun Huang said in a press release. "HERE's adoption of our deep learning technology for their cloud-to-car mapping system will accelerate automakers' ability to deploy self-driving vehicles."
All of these developments hinge on effective information management, however. One the biggest challenges that HERE faces is the quality of data collected, or lack thereof. According to Shah, this quality can vary wildly from city to city.
"Some agencies have really good data and have made it available and there are other agencies that don't quite have the systems set up," Shah said. "They need to make investments in these areas so it's not an easy challenge."
Municipal information deficiencies can stem from a lack of funding or manpower, which presents a distinct hurdle. Often, though, cities possess the data, but it remains siloed across agencies. To harness the data's full potential, breaking down these barriers is essential.
This is easier said than done, in many cases. HERE has a simple, but effective strategy: Show results. When companies or governments alike are convinced to examine the various facets of a challenge, Shah contends that they'll see the solution involves sharing data.
"We know that no one entity can solve this on their own right - not the automotive companies, not us, not the government agencies," Shad said. "We all have to work together across these different entities to break down some of these silos so we can get to the next level of addressing these problems."
This philosophy is helping shape and expand HERE's efforts in turning location data into outcomes. In mid-2016,thee automotive companies Audi, BMW and Daimler purchased HERE. Now, the company will be able to integrate data from all three of the auto companies' vehicle sensors into their platform. This is a huge step, as this is the first time these three giants have agreed to share data. Historically, companies keep their intel to themselves.
The quality of HERE's services and ambitions were enough to break down silos in the private sector, so the company hopes that a similar approach will work in the public sector. Cities need to realize just how valuable their data really is. And this information is valuable - as Shah points out, cities that have experimented with it continue to renew contracts and put out RFPs related to data.
Beyond breaking silos, the issue of standardization is another bar for HERE to clear. So far, their efforts have been promising. HERE invited automotive companies and competitors to aid in creating a common, open specification so that can work across the industry. Now, Shah says, they're working with some of the leading agencies on the government side to do the same type of thing. Creating standards is key to scalability, and Shah believes that cities are on the right track.
"The wheels are in motion to start defining some of these elements and start to standardize them," she said.
Once these barriers have been overcome, the open location platform will be able to revolutionize the way cities function. The capacity to draw from a wide range of data sources and build off the relationships between them is HERE's hook, but cities themselves have the foundation to get really enable the platform. It's all in the data.