How The Largest City In The Metro Kansas Area Is Getting Smarter With Traffic Light Information Technology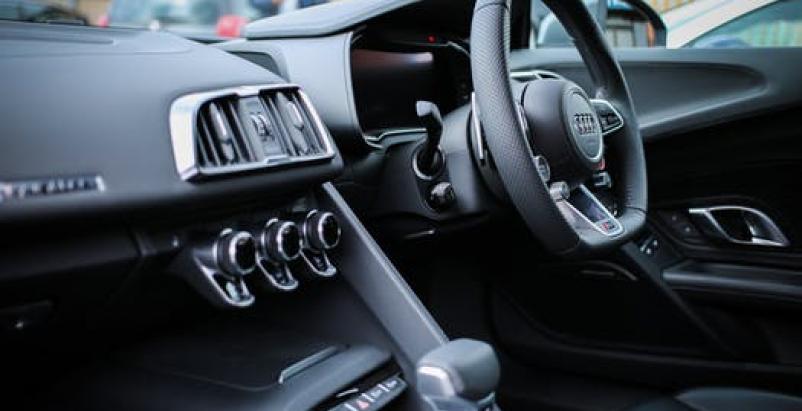 Being on the cutting edge of innovative technology is something the City of Olathe, Kansas values, according to Public Works Director Mary Jaeger. In its ongoing efforts to get smart, the city recently announced it is working with Audi of America and Traffic Technology Services, Inc. (TTS) to enable the  traffic light information technology with a "time-to-green" feature. This vehicle to infrastructure technology is now available in select 2017 or newer Audi models.
"We already use road sensors to help manage traffic flow, but this smart technology will further improve our traffic flow management efforts," said Jaeger.
Helping America's Heartland Get Smarter
Olathe, located in northeast Kansas, is the county seat of Johnson County, the largest county in the state. With a population of just over 135,000, it's the fourth largest city in the Kansas City metropolitan area, but the first in that metropolitan area to use this vehicle-to-infrastructure technology. In doing so, Olathe now joins a half dozen other larger cities – Dallas and Houston, San Francisco, Denver, Phoenix and Washington – which followed Las Vegas, where the Traffic Light Information technology was first launched in 2016.
The driving force behind Olathe's eagerness to incorporate smart city solutions is twofold: improving quality of life, and establishing Olathe as an attractive city to work and live. It appears to be working. Earlier this year, SmartAsset has ranked Olathe as the #1 city in America where millennials are buying homes. GOBankingRates ranked it the best city in Kansas to buy a home, and Alarms.org identified Olathe as the number six safest city in the state.
How TLI works
This Traffic Light Information (TLI) technology allows cars to communicate with traffic signals, informing the driver of approximately how much time remains before the light turns green. As a car approaches a traffic signal, real-time information regarding signal times is sent to the car via 4G LTE data. The car then informs the driver of the "time-to-green" in either the instrument cluster or on the heads-up display in the vehicle. This "time-to-green" information may help reduce stress by informing the driver of approximately how much time remains before the light turns green.
For companies like TTS, the hope is that additional vehicle manufactures will use this technology in the future, making it more accessible to commuters. For its part, by enabling "time to green" features in select vehicles, Audi of America is helping its drivers become the newest members of the vehicle to infrastructure technology family.
Representatives from Traffic Technology Systems, Inc. say that there may be even more benefits to the technology beyond the "time-to-green" feature. Some use cases like recommending speeds to avoid stopping can provide direct end user benefits like a 15 percent reduction in fuel consumption.
As Olathe continues its efforts to become a smart city, one can only imagine the response that might come from its founder, Dr. John Barton. When he first rode into the center of town, now the County Seat, in 1857, he found the prairie and land to be beautiful. Legend has it that when he asked a Shawnee how to express that word in his native language, he said, "Olathe" (pronounced Oh-Lay-Thuh"). Were Dr. Barton riding into town today, it's likely he'd find its innovative Traffic Light Information technology to be an olathe thing.