How Cities Are Using Drones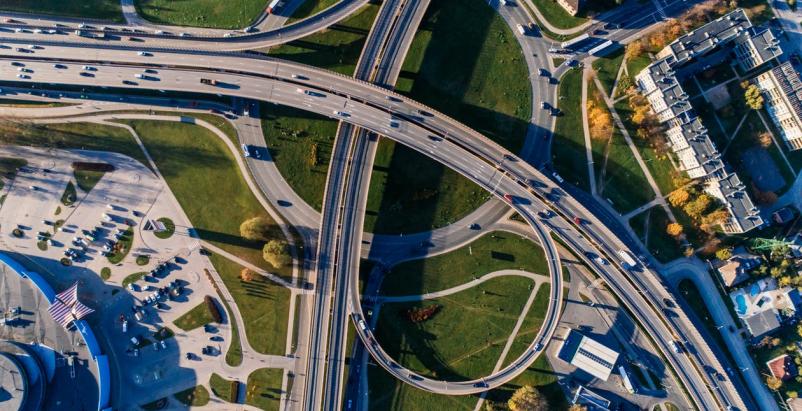 Drone use is becoming increasingly popular by state, county and local governments, with applications covering a broad range across the country. In its latest report, issued in May, the Bard College Center for the Study of the Drone reported an 82 percent increase of drones use by public safety agencies from 2016 to 2017. In early May, the U.S. Department of Transportation issued an update announcing 10 local governments selected to test advanced drone applications as part of its Unmanned Aircraft System (UAS) Integration Pilot Program. In late May, the Illinois House of Representatives passed legislation, still needing passage by the Illinois Senate, allowing use of drones by police for traffic and crowd control.
From saving whales to monitoring crowds, the applications and implications of unmanned aerial vehicles (UAVs) are under watch, literally and figuratively.
On Hawaii's Maui Coast, drones are helping to spot and save entangled whales, as reported in the Honolulu Star-Advertiser article on May 31 2018. According to reports, the National Oceanic and Atmospheric Administration (NOAA), Hawaiian Islands Humpback Whale Marine Sanctuary has teamed up with Oceans Unmanned in working to free humpback whales caught in debris. The partnership is using a team of drones in a way that improves responders' situational awareness as they proceed.
Former NOAA Sanctuary Manager, Matt Pickett, founded Oceans Unmanned, a California-based non-profit. The organization recently launched its freeFLY programs, providing equipment, namely Phantom 4 Pro systems and accessories, donated by DJI. The group provides oversight, and training for volunteer drone operators, while meeting NOAA permit requirements. For its part, DARTdrones is providing online test preparation classes for candidates to become compliant with Federal Aviation Administration (FAA) requirements.
According to reports, specialists from NOAA have worked for decades with local volunteers, using knives on long poles to cut whales free. Over 30 years, it is estimated that 1,300 humpback whales have been disentangled through NOAA's efforts. That number is certain to rise with drone technology. As told by Ed Lyman, NOAA large whale entanglement response coordinator, "The drone gives us assessment, and is a very good tool to have in our toolbox," he added. Participants say the entire process much safer for both humans and the whales.
Drone use across the country varies to match individual region's needs. In Montana, drones are being used to combat mosquitoes. A recent Daily Inter Lake article detailed Montana's planned use of drones for mosquito abatement, which will now be delayed until 2019. The reporting states that Flathead County Mosquito Control is set to launch its drone application program next year after a protracted approval process. The program received the go-ahead for its drone applicator in a 2-1 vote by county commissioners in March, after Commissioner Gary Krueger turned down an earlier request to review the county's policies for aerial application of insecticides. The approval allotted $25,000 for the drone and related costs such as a high-definition camera and granular application. Unmanned aerial vehicles are increasingly becoming part of many city's Pesticide Management Plans to keep policy in line with technology.
The city of Louisville, Kentucky was hoping to be one of the first cities to use drones to respond to the sound of gunfire. As reported by Ben Miller for GovTech, Louisville applied for a special program the Federal Aviation Administration (FAA) is running, granting temporary permission to get around long-standing drone rules. It sought to launch self-guided drones to collect video at the scene of gunshot reports coming from its ShotSpotter program. The ShotSpotter sensors have been spread throughout its urban areas to listen for gunshots. From there, a notification is sent to police who respond to the scene.
"We think drones being integrated into urban environments is something the city needs to be involved with, so by taking the lead on this…program, we feel we can have a sayon how the drone ecosystem in our city develops," according to the city's Director of Information Technology, Chris Seidt,
In Longmont, Colorado earlier this year, police sought public input to determine best ways to combine their need for public safety with private security issues. The Daily Times reported police department efforts to gauge public concerns. The civic engagement element of drone use is not to be ignored, as concerns grow over facial recognition technology and personal privacy, at odds with public safety agency's mission of protecting its public. A Connecticut Post article by Cedar Attanasio identified the myriad of advantages drones offer to police, sentiments echoed in public safety agencies nationwide. 
The use of drones in smart cities is getting a boost from private companies looking to serve as educational partners in the expansion of technology.
CompTIA is helping cities by hosting a series of webinars for the newly-established Emerging Technology Committee. The Committee represents the federal, state and local ecosystems. Held earlier this year, the webinar examined drones and their ability to deliver services more rapidly and more efficiently to residents and how drones can help develop smart cities. The online event was hosted by David Logsdon, senior director of CompTIA public advocacy, who handles the emerging tech portfolio at the federal level, and Kelly Hitt, CompTIA director of state government affairs, who handles the emerging tech portfolio at the state and local level. Speakers included representatives from the Smart Cities Air Map, and the University of Pennsylvania's Computer and Information Science Department, according to the company summary. 
As smart cities come to terms with drone use, planners, architects and builders will also be working to make peace with, and place for unmanned aerial technology. A Financial Times article by Edwin Heathcote, "Drones will reshape how we build our cities" addressed how architecture will have to adapt to the widening use of unmanned aerial vehicles. 
While as-yet unmet challenges and controversies surrounding drone technology emerge, so, too, will increased applications. As cities become denser and more urban, they are relying on technology to help them accommodate the influx of new residents and improve the quality of life for their citizens. This has led to cities becoming some of the most vibrant and progressive places for technological development. The influx of drone technology, private-public partnerships, and news of a host of applications of drones across the country can only help make cities, and those who plan for, live and work in them, smarter.