Harvard Kennedy School Ash Center Issues Report, Offers Cities Support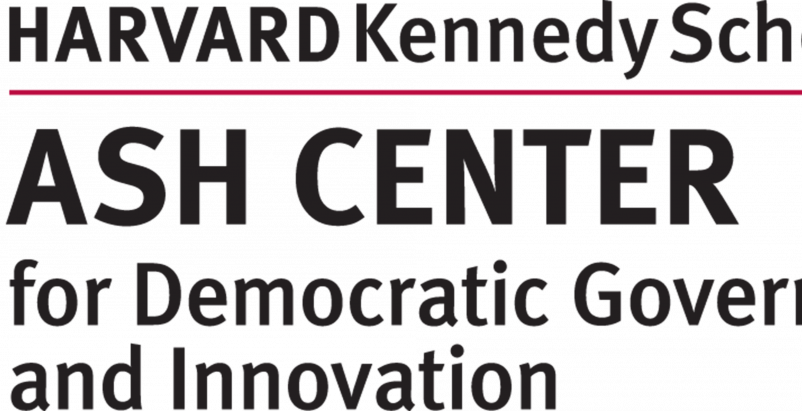 A report aimed at helping cities better understand how civic analytics can aid urban governance has been issued by Harvard Kennedy School's Ash Center for Democratic Governance and Innovation, and offers key policy recommendations and case studies.
The white paper, "Analytics in City Government: How the Civic Analytics Network Cities Are Using Data to Support Public Safety, Housing, Public Health, and Transportation," draws on various approaches and methodologies developed by members of the Civic Analytics Network, based out of the Ash Center for Democratic Governance and Innovation at Harvard Kennedy School in Cambridge, MA. According to a July 30 news release announcing the paper's release, CAN is a community of municipal civic data leaders convened by the Ash Center to support the growth and replication of analytics capacities in cities across the United States.
The white paper's purpose? Helping cities better understand how data- and tech-enabled innovations are aiding urban governance, and offering case studies based on experience of a group of Chief Data Officers from cities around the country who comprise CAN. In its effort to share best practices for cities employing data analytics, the paper captures lessons learned from municipal-level data analytics projects which are meant to guide cities looking to employ tools like AI and machine learning. To that end, the report offers three key areas of support, by: highlighting steps which can be adopted by cities to develop their own data analytics initiatives; cataloging the experiences of various U.S. cities using data analytics in the public safety, housing, public health, and transportation sectors; and offering important policy recommendations to support cities interested in developing or furthering their data analytics capabilities. 
"In the push to develop analytics programs of their own, some cities lack the institutional memory and experience that can help initiate, scope, and implement a successful analytics project," said Stephen Goldsmith, the Daniel Paul Professor of the Practice of Government and the Director of the Innovations in American Government Program at the Ash Center. He added, "We're hopeful that this report can serve as a resource for cities grappling with the questions of how tools like AI and machine learning can be harnessed to improve the delivery of government services."
"Analytics can offer new insights and improvements to city governance across core issue areas," the report states. The report offers six key policy recommendations "to help spur and guide the effective development of analytics projects in other cities across the U.S."
Specifically, the report calls on cities to: 
Produce an open data policy roadmap;
Create programs and job descriptions that promote broad data literacy;
Incentivize and enable cross-departmental collaboration to connect personnel and data resources from across city government;
Adopt enterprise-wide procedures that facilitate data-driven insights;
Link civic engagement with city analytics; and
Produce guardrails to protect equity and fairness issues.
"City Halls that follow these policy recommendations developed from experiences working with Civic Analytics Network cities and partner organizations have a much better chance of successfully leveraging the transformative power of analytics," added Goldsmith.
The Civic Analytics Network is supported by a grant from the Laura and John Arnold Foundation. According to the Harvard Kennedy School's Ash Center for Democratic Governance, where CAN is based, this is a peer group of chief data officers that collaborate to advance the use of data analytics and visualizations to improve government service delivery and address critical social and urban problems. The report is an independent work product of the Harvard Ash Center, and, as such, the views expressed are those of the author and do not necessarily represent those of the funder.
The Roy and Lila Ash Center for Democratic Governance and Innovation advances excellence and innovation in governance and public policy through research, education, and public discussion. Three major programs support our mission: the Program on Democratic Governance, the Innovations in Government Program, and the Rajawali Foundation Institute for Asia. For more information, visit ash.harvard.edu.