Harvard's Kennedy School Ash Center Work Focuses on Urban Governance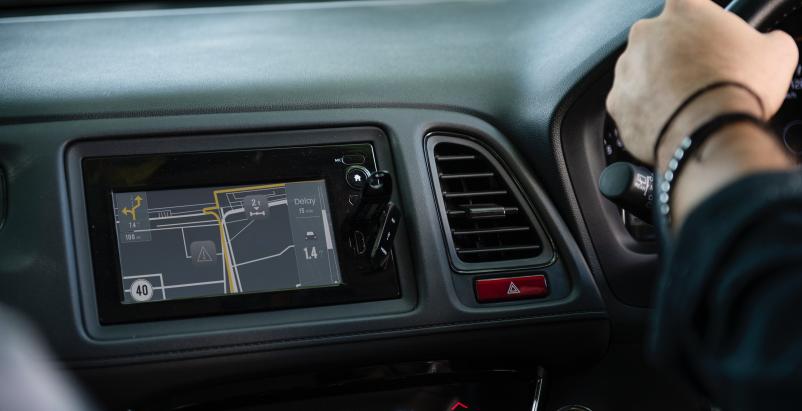 Policy Brief on Rideshare Regs, Civic Analytics Network Paper on Mobility Management Issued
Recent and relevant work published by the Kennedy School Ash Center for Democratic Governance and Innovation, at Harvard University, is certain to be well-received by urban planners seeking resources and guidance. In addition to a new policy brief, "Reforming Mobility Management," the Ash Center has published a paper, written by the Civic Analytics Network, addressing the value of "Replicating Urban Analytics Case Studies." Smart & Resilient Cities will cover both the ridesharing policy brief and the urban analytics paper separately as part of a two-part series, beginning with this first overview, on the Mobility Management policy paper.
New Model for Rideshare Regulations
In a new policy brief, Professor Stephen Goldsmith proposes that cities adopt a "light touch" regulatory regime for ridesharing that employs curbside pricing to create a market-based usage model. In short, by charging for time stopped at the curb, Goldsmith's recommended system incentivizes quick turnover and efficient pickups to avoid the negative effects of vehicles lingering at curbside, i.e. traffic. 
Goldsmith, the Daniel Paul Professor of the Practice of Government at Harvard Kennedy School, also serves as the Director of the Innovations in American Government Program at the Ash Center, focuses on reforming ridesharing regulations in urban areas. In  the paper, titled "Reforming Mobility Management: Rethinking the Regulatory Framework," he calls on regional and local transportation officials and urban planners to consider this lighter regulatory consideration to wring maximum efficiency from congested urban roadways and curbsides.
As noted by Goldsmith, "More people than ever live in cities, where the dominant mode of transportation continues to be single-occupant personal vehicles. This has created unprecedented burdens on city infrastructure and increased congestion on roads in urban centers. Increased congestion has resulted in greater greenhouse gas emissions, lower reliability of public transit systems, longer commutes, and an overall lower quality of living for citizens. These challenges have created fertile ground for private-sector innovation within the mobility ecosystem. Thus far, the most significant private sector innovation in urban mobility has been ridesharing. Conventional wisdom attributes the birth of rideshare to the proliferation of smartphones and improvements in wireless connectivity and location data in cities. However, the ridesharing industry also relies on dependability and reliability of free public roads, which were a critical component in the development of the modern car-friendly city. Unfortunately, these same public roads lack the infrastructure to coordinate and interact with digital-first services as effectively as they coordinate the physical movement of people and goods."
With ridesharing services proliferating in cities across the country, Goldsmith argues that cities need to radically rethink their regulatory approaches to transportation network providers. "Cities," writes Goldsmith, "must embrace a new role of planner, coordinator, and facilitator of a distributed system of integrated providers." By acknowledging that ridesharing services can greatly increase access to and availability of urban mobility options, cities should integrate ridesharing into a more unified transportation system, Goldsmith lays out in his paper. In short, he says, cities "must take an active role in the creation of rules to consistently manage the new market."
Among a range of relevant ridesharing issues, from regulations to e-scooters, the author asks "What is the proper role for cities to play in this increasingly complex eco-system?"
Goldsmith also cautions cities not to replicate the failures of top-down regulatory mechanisms like taxi medallions, but should "focus on creating systems that primarily use transparent reputational and locational information and fees to guide company and traveler behavior." Specifically, Goldsmith urges cities to avoid vehicle caps and burdensome license requirements. Instead, he argues that charging for curbside usage, a more flexible regulatory model, will encourage more efficient use of road space. "By charging for time stopped at the curb, the system incentivizes quick turnover and efficient pickups to avoid the negative effects of vehicles lingering at curbside," Goldsmith writes.
The author offers key considerations, as noted in the paper's conclusion, which notes the following: "City transportation options have changed dramatically and will continue to do so. From the advent of transportation network companies and scooters, and the burgeoning realities of autonomous vehicles and flying autonomous vehicles, the modes will change. These changes, driven by both technological innovation and a market ripe for disruption due to legacy providers using political muscle instead of customer-oriented innovation, demand new forms of regulation. And cities, no longer able to rely on per-gallon gas taxes, need new revenues to maintain critical infrastructure. The same technological breakthroughs that provide the new modes of transportation can also inspire new approaches to pricing with the potential to shape behaviors, improving urban mobility and safety and mitigating impact on the environment while improving user experience."
About the Author
Stephen Goldsmith is the Daniel Paul Professor of the Practice of Government and the Director of the Innovations in American Government Program at Harvard's Kennedy School of Government. He currently directs Data-Smart City Solutions, a project to highlight local government efforts to use new technologies
that connect breakthroughs in the use of big data analytics with community input to reshape the relationship between government and citizen. He previously served as Deputy Mayor of New York and Mayor of Indianapolis, where he earned a reputation as one of the country's leaders in public-private partnerships, competition, and privatization. In addition, Goldsmith was also the chief domestic policy advisor to the George W. Bush campaign in 2000, the Chair of the Corporation for National and Community Service, and the district attorney for Marion County, Indiana from 1979 to 1990. He has written The Power of Social Innovation; Governing by Network: The New Shape of the Public Sector; Putting Faith in Neighborhoods: Making Cities Work through Grassroots Citizenship; The Twenty-First Century City: Resurrecting Urban America; The Responsive City: Engaging Communities Through Data-Smart Governance; and, most recently, A New City O/S: The Power of Open, Collaborative, and Distributed Governance.
Ash Center for Democratic Governance and Innovation
The Ash Center for Democratic Governance and Innovation www.ash.harvard.edu is based within the Harvard Kennedy School in Cambridge, MA. The Roy and Lila Ash Center for Democratic Governance and Innovation advances excellence and innovation in governance and public policy through research, education, and public discussion. By training the very best leaders, developing powerful new ideas, and disseminating innovative solutions and institutional reforms, the Center's goal is to meet the profound challenges facing the world's citizens. The Ford Foundation is a founding donor of the Center. The Ash Center works to strengthen democratic institutions worldwide. Through its research, education, international programs, and government innovations awards, the Center fosters creative and effective government problem solving and serves as a catalyst for addressing many of the most pressing needs of the world's citizens. As noted by the author, research papers are part of a series published by the Ash Center for Democratic Governance and Innovation at Harvard University's John F. Kennedy School of Government. The views expressed in the Ash Center Policy Briefs Series are those of the author(s) and do not necessarily reflect those of the John F. Kennedy School of Government or of Harvard University. The papers in this series are intended to elicit feedback and to encourage debate on important public policy challenges.
The second in the series of recently-released papers from the Kennedy School's Ash Center will soon be published on this site.