Google Maps and Lime Team Up for Last-Mile Solutions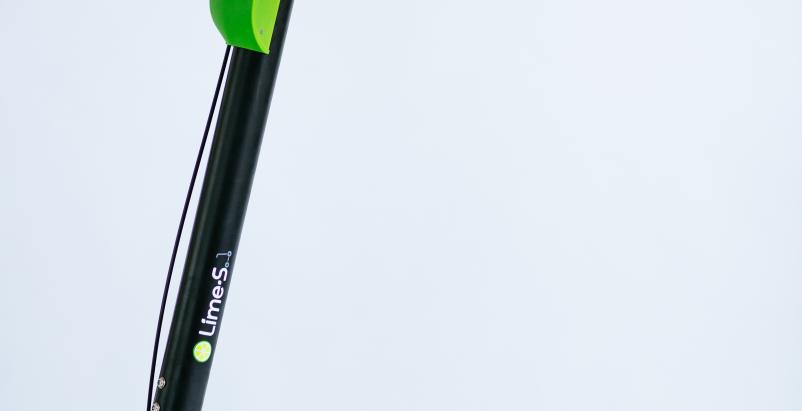 Credit: Lime
Getting in and around towns just got easier, and greener, according to the latest mobility partnership news. In an effort to provide convenient last-mile solutions, Google Maps is teaming up with Lime to help commuters in nearly a dozen U.S. cities. According to a statement published by both companies on December 13, the collaboration is intended to help commuters find a better way to travel short distances. The new feature allows travelers to see nearby Lime scooters, pedal bikes and e-bikes as a transportation option right from Google Maps. The announcement, also shared on Lime's site is receiving positive attention across financial news outlets and within the smart city space, as the new feature also helps cities reduce congestion and carbon emissions.
Making the new system available in 13 cities around the world, Google said commuters can now see Lime scooters and bikes on Google Maps on Android and iOS in the following cities: Austin and San Antonio, Texas; Baltimore, Maryland; Dallas, Texas; Indianapolis, Indiana; Los Angeles, San Diego, Oakland, and San Jose, California; Scottsdale, Arizona; and Seattle, Washington. Additionally, in Auckland, New Zealand and Brisbane, Australia, commuters now have the feature available, with more cities to be added soon, according to the Google update. The companies are urging commuters to embrace the last-mile options, promoting a rider's ability to "get to that meeting right on Lime" and making your next ride across town a little easier."
The companies were eager also promote the urban mobility program's ease of use in covering the last 10-15 minute commutes. As noted by Google to users, "Simply navigate to your destination and tap on the transit icon to see your nearby options. If a Lime vehicle is available, you'll see how long it'll take to walk to the vehicle, an estimate of how much your ride could cost, and your total journey time and ETA. Tapping on the Lime card will take you right to the Lime app, where you can see the exact location of the vehicle and easily unlock it. If you don't have the Lime app installed, you'll be taken to the App or Play Store."
As described in a Fast Company news article, when you pull up Google Maps to get directions, under the transit option, you generally see a handful of choices: taking the bus or the subway, or hailing an Uber. Now, Google Maps will report how long it will take to walk to pick up the nearest bike or scooter, and how long to roll to your final destination. When users click on the Lime icon, they will be automatically directed to the app, if they have it, to select a vehicle and pay; if they don't have the app, Google will send you to where you can download it. In marketing the last-mile option as a way to get to meetings and around town easier, those green electric scooters are likely to become even more pervasive across the country. In launching this integration with Lime, Google is helping to level the playing field between cars and what's sometimes called "light individual transport" options, like bikes or scooters, according to business reports. Google Maps began directing people to Lyft and Uber via its mobile app last year, but until now, bikeshare and scooter startups have relied mainly on their own mapping systems to draw users. Over the past year, more active modes of transportation, which win over smart cities leaders for taking up much less space and emitting far less carbon than cars, have taken off in cities. Google's integration with Lime is being viewed as a win-win, both as good business and, potentially, very good for cities trying to reduce congestion and carbon emissions.
Lime has been making news over the past year with numerous program initiatives and announcements. In August, Smart & Resilient Cities published an article. The news report detailed Lime's announcement that it would be expanding its Lime Access program to include 50 percent off of Lime's entire fleet of electric vehicles. This meant that riders in underserved communities would have the option to choose between pedal bikes, electric-assist bikes and electric scooters to service their transportation needs. In the summer, this site also shared a news update from Lime and Uber. The report followed Uber's early July announcement that it would invest in Lime to expand availability of electric scooters across the globe. The company's statement said Uber Technologies Inc. would invest in Lime as part of a $355 million financing round, in a deal led by Alphabet Inc.'s venture arm GV. The deal valued the scooter business at $1.1 billion, according to financial industry news reports.
As noted in a UPI news report after the announcement, Google Maps already offers a similar feature for Uber and Lyft riders. The new feature by Google Maps could increase competition with its rival, Bird, which introduced the first electric scooters designed for ride-sharing.