Gainesville Improves Traffic Efficiencies With Connected Signals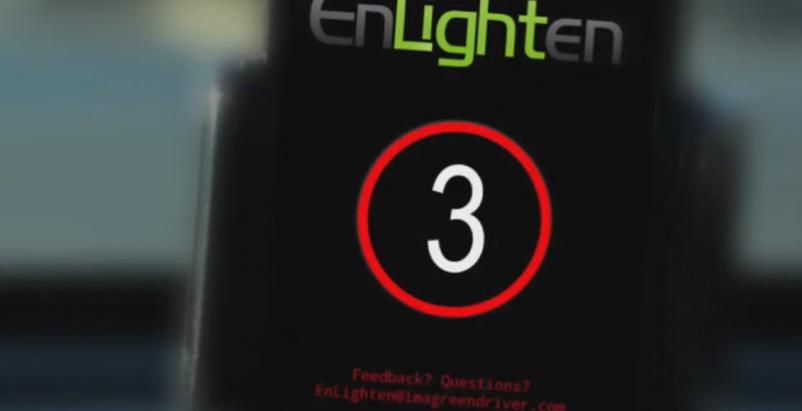 The city of Gainesville, FL is working with Connected Signals, Inc. to improve traffic efficiencies. Credit: Connected Signals, Inc.
Reducing red light crashes and improving fuel efficiency are key goals driving transportation technology implementation in smart cities across the country. Using signal, phasing and timing (SPAT) technology, Connected Signals, Inc. is working with municipalities to provide real-time predictive data to drivers through a mobile app. Gainesville, Florida – home to 132,000 residents, the University of Florida campus and its "Gator" students – is the latest city to partner with Eugene, OR-based information technology and service company.
According to an August 16 news release about the program, Gainesville began work on the pilot project with Connected Signals in April, 2017, as part of the University of Florida Transportation Institute's I-STREET testbed. The update issued by the company reported that I-STREET was created in partnership with Florida Depart of Transportation's (FDOT) Connected Vehicle Initiative to test connected and autonomous vehicle technologies. The pilot is one of the first of its kind in Florida.
The company uses predictive algorithms and other technology as part of a network that provides drivers with traffic signal information, such as red to green wait time, while supporting emergency vehicle prioritization. Traffic volume, speed and other data points are all considered with signal timing communication. The information is then delivered to Gainesville drivers via Connected Signals' free Enlighten® mobile phone app. Traffic intelligence such as this is increasingly being employed for its ability to save time and lives, increasing pedestrian safety, while less idling reduces greenhouse gas emissions.
City staff coordinating the Gainesville program have been developing programs to balance the transportation needs of car drivers, public transit users, cyclists and pedestrians. Gainesville's partnership with Connected Signals, which is live on 150 of its 248 traffic signals, is part of the city's Vision Zero Plan to reduce traffic fatalities.
"Connected Signals has been so helpful in advancing our smart traffic technology initiative," said Emmanuel Posadas, traffic operations manager at The City of Gainesville. "The level of support we have received has been incredible, the installation was straightforward through all three rollouts, and the information we're receiving is very secure--and yet accessible to those with whom we want to share it," noted Posadas, adding, "What's also really incredible is that Connected Signals provides the technology and the support at no cost to municipalities and traffic signal maintaining agencies if they allow data sharing."
"It's great to work with cities, like Gainesville, who are leading the charge and advocating advanced technology for traffic solutions," said Matt Ginsberg, CEO and cofounder of Connected Signals. "Lowering fuel emissions, reducing carbon footprint, increasing safety are all hugely noble efforts worth pursuing—and that's why we are thrilled to provide this service to municipalities and agencies at no charge," he added.
"Many other cities and towns around the globe are using Connected Signals' real-time, predictive traffic information to help their citizens drive more safely and economically," said Ginsberg. He added, "This program has been successful in Gainesville, and we are now working with other agencies in Florida, as part of FDOT's initiative, that we expect to be able to announce by the end of the year."
How it works
Connected Signals securely aggregates real-time signal information via its patented data-capture device and feeds it through predictive algorithms to determine information (such as when lights will be changing from red to green and vice versa). The information is then delivered to Gainesville drivers via Connected Signals' free Enlighten mobile phone app. According to the company, this information will ultimately also be made available through direct integration into connected cars' displays and powertrains. Available features currently include red light countdowns and green-wave speed indicators so that drivers make smarter decisions: to take their foot off the pedal and coast to the light, to slow down sooner, or to not rush to "make a light" that is impossible to make, etc. The green wave speed indicator is particularly effective in helping drivers to safely adjust their speed to get into a wave of green lights and avoid stopping altogether. This data, when shared with vehicle and drivers, can improve fuel efficiency by 8–15 percent and reduce red-light crashes by 25 percent, according to statistics from car manufacturers.
The company's technology enables significant improvements in safety, fuel-economy, carbon-reduction, traffic-flow, and the driving experience. Connected Signals partners with transportation agencies to aggregate real-time traffic signal data using existing infrastructure, without the expensive equipment required by many other solutions. Connected Signals' proprietary technologies are based on statistics, machine learning, and AI, which allow the company to build sophisticated models for each signal that can predict upcoming changes based on history, vehicle and pedestrian calls, and other data. Its patent-pending visual traffic signal detection system is capable of finding traffic signals and determining their state in real time. This, according to the company, establishes Connected Signals as the leading provider of real-time, predictive traffic signal information to connected, autonomous, and electric vehicles. According to the company's website, the ability to provide both predictive, data-based, information and real-time visual signal detection uniquely positions Connected Signals to solve the traffic-signal problem in the connected and autonomous vehicle space.