Funding For 100 Resilient Cities Aims To Support Urban Development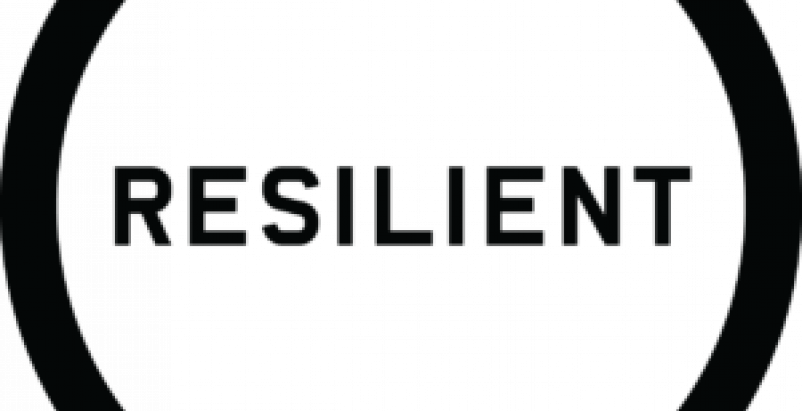 Credit: 100 Resilient Cities
A pilot program to boost financing for resilient community development has been announced by 100 Resilient Cities – Pioneered by The Rockefeller Foundation (100RC). The organization recently reported it will receive a $200,000 grant from the Bank of America Charitable Foundation to engage the community development finance sector in resilience-building projects across the 100RC Network and beyond. Strongly aligned with the overall mission of community development financial institutions (CDFIs), impact investors, mission-related investors and their partners, the program seeks to elevate awareness and connectivity between the resilience finance and community development finance sectors. According to a news release issued by the organization in early October, the pilot program will also engage investment opportunities in projects delivering innovative solutions.
"This work is essential in addressing the gap between the urban resilience projects prioritized by our 25 U.S. cities, and identifying resources to actually enable the projects to come to fruition," said Elizabeth Yee, VP for Resilience Finance at 100 Resilient Cities. She added, "Because of the nature of CDFI capital and focus on inclusive and vibrant communities, community development finance plays a critical role in capital mobilization for this ecosystem. This is why we are working to elevate urban challenges and resilience in the community development finance sphere, as well as move the needle on overall resilience adoption."
Community development financial models and partners, combined with the work of CDFIs in cities in which they already invest, prove to be a natural nexus with the practice of resilience, reported 100RC in its news release. The practice of resilience was described as "the capacity of a city and its systems to survive, adapt, and grow no matter what kinds of chronic stresses and acute shocks they experience. To explore these shared values and grow impact, the resilient finance program will focus on building pathways to economic mobility, helping cities around the world become more resilient to the physical, social, and economic challenges that are a growing part of the 21st Century."
CDFIs and their funding partners have for decades been active in the community and economic development arenas – including disaster response and recovery. The news release announcing the partnership also noted that responding to hurricanes, tornadoes, floods, and even terrorist attacks, CDFIs have accelerated recovery in the following ways: by providing grants to affected individuals; forbearance to their impacted borrowers; and loans to repair businesses, homes, and social service facilities.
Through a set of activities which range from focus groups and convenings with regional partners, to developing a resilient investment filter and prospectus of projects, the program, according to its planners, will:
Promote community development finance investments in urban resilience projects;
Raise awareness among community development finance practitioners, funders, and institutions on urban resilience and its capacity for driving local impact;
Design and encourage the use of workshops, tools, and programs to embed resilience thinking in community development finance models;
Explore the role of community development finance, partners, and investors in locations affected by natural disasters and climate change, using the "recovery through resilience" lens; and,
Grow a long-term partnership which welcomes the community development finance sector into the greater urban resilience movement.
"We're supporting 100 Resilient Cities to engage CDFIs in resilience-building projects," said Amy Brusiloff, senior CDFI relationship manager, Bank of America. "As cities grow and become more connected, the impacts of global resilience challenges are felt more and more at the community level. As a leading provider of capital to CDFIs, we value their ability to bring innovative solutions to complex challenges, and the impact they will have in communities through this work."
100 Resilient Cities supports its member cities with, among other benefits, financial and logistical guidance for establishing an innovative new position in city government, the Chief Resilience Officer, noted the announcement. According to 100RC, these visionary leaders drive local resilience efforts, including the development of a holistic Resilience Strategy reflecting the priorities of hundreds to thousands of stakeholders in their cities, and which are built with significant 100RC expert support throughout the process. The organization defines urban resilience as "the capacity of individuals, communities, institutions, businesses and systems within a city to survive, adapt, and grow no matter what kinds of chronic stresses and acute shocks they experience."
Twenty-five cities in the United States are members of the global 100RC Network, 14 of which have publicly released Resilience Strategies and are actively working on their implementation. The 558 projects and initiatives within these Strategies are not only actionable, but also address multiple challenges at one time, thereby improving services and saving resources, according to the update. The "resilience dividends" or co-benefits which emerge as a result demonstrate a clear stratum for community development finance engagement.
For its part,100 Resilient Cities – Pioneered by The Rockefeller Foundation (100RC) helps cities around the world become more resilient to social, economic, and physical challenges that are a growing part of the 21st Century. 100RC provides this assistance in a number of ways, including: funding for a Chief Resilience Officer in each of our cities who will lead the resilience efforts; resources for drafting a Resilience Strategy; access to private sector, public sector, academic, and NGO resilience tools; and membership in a global network of peer cities to share best practices and challenges.
The organization, as noted on its website, supports the adoption and incorporation of a view of resilience that includes not just the shocks—earthquakes, fires, floods, etc.—but also the stresses that weaken the fabric of a city on a day to day or cyclical basis. Examples of these stresses include high unemployment; an overtaxed or inefficient public transportation system; endemic violence; or chronic food and water shortages. By addressing both the shocks and the stresses, a city becomes more able to respond to adverse events, and is overall better able to deliver basic functions in both good times and bad, to all populations.
Cities in the 100RC network are provided with the resources necessary to develop a roadmap to resilience along four main pathways:
Financial and logistical guidance for establishing an innovative new position in city government, a Chief Resilience Officer who will lead the city's resilience efforts;
Expert support for development of a robust resilience strategy;
Access to solutions, service providers, and partners from the private, public and NGO sectors who can help them develop and implement their Resilience Strategies; and
Membership of a global network of member cities who can learn from and help each other.
Through these actions, 100RC aims not only to help individual cities become more resilient, but will facilitate the building of a global practice of resilience among governments, NGOs, the private sector, and individual citizens.
The organization recently announced a partnership with Marketplace.city which will make its digital platform available to 100RC's member cities, as reported in an August, 2018 Smart & Resilient Cities article. The tool, according to the report, will allow member cities to find and validate emerging technologies which can support implementation of their Resilience Strategies, effectively lowering the risks to success.
Maintaining staff and offices in New York, London, Mexico City, and Singapore to support the work in cities across regions, 100 Resilient Cities is financially supported by The Rockefeller Foundation. It is managed as a sponsored project by Rockefeller Philanthropy Advisors (RPA), an independent 501(c)(3) nonprofit organization that provides governance and operational infrastructure to its sponsored projects.