Are You Designing For The Future Or The Past?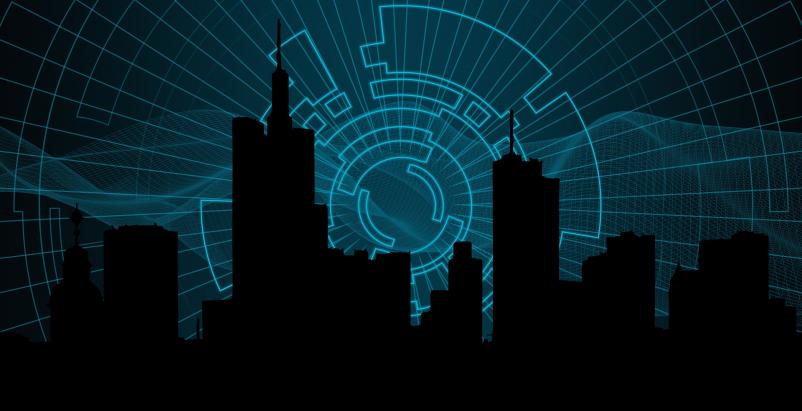 As Smart Cities and smart solutions continue to push boundaries in the AEC world, the concept of "how" we arrive there has never been more meaningful, especially to a firm looking to remain cutting edge in design philosophy. Whatever your role in the design industry may be, are you thinking about what is needed to accommodate today's needs or what will be needed to satisfy our high-tech future? I want to encourage you to think about the latter.
When we moved into the 21st century just 18 years ago, surveyors were using the same techniques that our forefathers used to map and set boundaries in the newly found United States: using mechanical instruments, reading Vernier angles, measuring with a tape measurer and handwriting all results in a field book. Because these techniques required human interaction, the data was prone to errors. Today, surveys are performed with the aid of satellites, robotic instruments, drones, PCs and sophisticated software. Who saw that coming? Who could have prepared for it? We often hear that technology will cause the loss of jobs; but instead, the result was not fewer surveyors, it was a more highly trained practitioner producing accurate and meaningful data.
If you saw the movie "Back to the Future" and re-watch it today, you will note many forward-thinking ideas that seemed crazy in 1985 have become our reality. Now we need to ask ourselves, what will the future look like in 2025, 2030 or 2050? Your designs today will have to live at least that long. Technology is growing exponentially and as it changes you must put it in context with other changes around the world.
Population growth, climate change, and quantity of renewable resources are defining factors that must be considered. I recently attended the Smart Cities conference in Silicon Valley where they discussed these statistics: By 2050 due to worldwide population growth, we will see an increased need for 55 percent more water, 40 percent more food and 80 percent more energy. As a consulting firm, I challenged our staff with the following question: How should this change our thinking?
We made a push to get members of our staff Envision certified. Envision is a rating system for sustainable infrastructure that teaches us to be aware of these changing demographics and available technologies as part of the design process. We have always been taught to design for tomorrow, which is why we design for extra capacity in areas like our sewer and transportation systems. Economic pressures also require our designs to perform longer. This is a good thing but living longer also means projects will have to sustain  the rapid changes in technology that occur during their lifecycle.
Take the energy sector, for example. Technological advancement allowed us to extract trapped natural gas from deep geological formations. How has that affected our energy capabilities and capacity? Pennoni is currently working on two very exciting energy projects: one produces energy from food waste and the other produces energy from landfill tires. Both are innovative and environmentally conscious, keeping waste from landfills, while producing clean energy
Now, consider the transportation sector. Autonomous vehicles (AV) are the topic of many conversations. Will AVs be designed to fit our current highway and intersection system, or will we think ahead to change the way we design transportation systems to accommodate the AV?
Will AVs be single occupancy, or will we incentivize for multioccupancy due to population growth and traffic congestion? Will vertical lift and takeoff planes become the norm and transport smaller groups to select locations where high occupancy AVs will pick you up and deliver you to your next location? I suggest it is the latter in all cases! How will that change your design thought process for an intersection, highway ramp or traffic signal? Is the design you're contemplating today adaptable to what may come tomorrow?
Do you see a pattern here? We can't build our way out of traffic congestion by building more highways, and we can't source the energy we need with depleting fossil fuel sources.
The design profession can't just be cutting edge; it must be ahead of cutting edge. That's a scary thought if you ask me. As designers, we need to double down on educating ourselves and think about climate change, population growth, and technology advancements that will play a huge role part in design considerations. "Back to the Future" is a phrase we may all want to adopt as our motto, and nothing should be off the table as we design "Ahead for the Future."
Joseph Viscuso serves as Senior Vice President and Director of Strategic Growth at Pennoni, which includes involvement in all new initiatives and technologies and managing Mergers and Acquisition activities. Joe is active in the Smart City Council and is a member of the Urban Mobility Task Force.