Considering A Microgrid Project? Here's A Proven Recipe For Success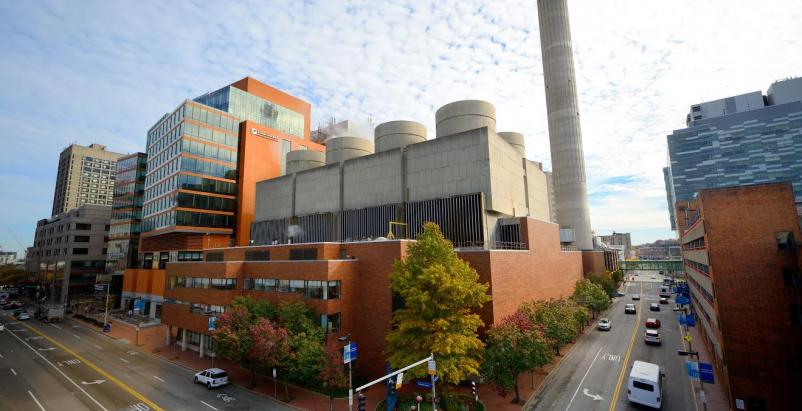 An increasing number of cities and building developers are looking at the concept of microgrids as a means of achieving a more localized, efficient and resilient energy generation mix. 
Microgrids are nothing new, but for all their benefits, there can be many technical, financial and regulatory hurdles. Thankfully, states and utility regulators are increasingly recognizing the role microgrids can play in a resilient and advanced energy economy, and are taking measures to overcome these barriers. 
Several high-profile microgrid projects are currently underway in states like New York, California, New Jersey, Connecticut and Massachusetts, and I've seen many of them benefit from new grant programs and policy initiatives that motivate project development.  At the same time, these efforts address only one side of the successful microgrid equation. A good distributed generation project requires expertise in data analysis, operations and maintenance, energy systems engineering, utility interconnections and the modeling of (often volatile) utility rates.
Here are four key insights from Veolia's energy consulting division that all cities and developers should keep in mind when considering implementing a microgrid. 
1. Navigate the Utility Interconnection Carefully
A microgrid is essentially a system of multiple connected assets that can operate independent of the larger electrical grid. This function is also known as "island mode," and allows critical public services to offer self-sufficient power supply systems to keep operations running during major outages — increasing resiliency as a result.
Keep in mind that micro and macro grids can operate more flexibly when they remain connected to the grid, so I suggest having a consultant that understands the local utility and how to navigate the interconnection. Consider beginning this process as soon as load data and initial generation technology and capacity are identified. It's also crucial to establish the relationship with the local distribution company (LDC) early into the project to discuss operations in blue and black sky conditions; their involvement and feedback will help the developer formulate the best interconnection strategy.
2. Build Detailed Technical Models
Microgrid economics and design are dependent on the load profiles of the connected assets. Seasonal, monthly and daily load patterns are very important to the size and type of generation technology, which in turn influence the operation of your assets and the project's bottom line. The quality of decisions made based on the load data is compounded throughout the project, making this a classic reason to measure twice, cut once.
With that in mind, collect hourly data for an entire year for electricity, steam, hot water and chilled water. Monthly data, alone, is not granular enough to show changing microgrid loads and similar configuration details that'll determine your system requirements.
3. Consider Your Future Energy Needs
In planning distributed generation projects, also consider what your future capacity needs will be to build in required flexibility.  The system should be built for the projected needs of its service area or with the flexibility to adapt to them.
During this modeling phase, consider whether there are untapped energy efficiency opportunities as well. A good approach is to conduct a site-wide energy audit to identify potential energy efficiency measures and build them into the load profile. (Tip: It makes financial sense to first reduce your energy load before installing distributed generation.)
Equally important is having a consultant that understands utility rate forecasting. The savings from installing a microgrid depend on the cost of energy displaced by the microgrid. This in turn depends on when the microgrid is generating. A flat utility rate is usually not detailed enough for the energy and financial models to dictate the project's cost benefit, and certain assets may also need to pay to remain connected to the microgrid during a city outage. Your consultant or engineer should factor in these elements of a utility rate forecast to be just as thorough as they'd be in an energy systems analysis.
4. Don't Be Overly Prescriptive With the Technology
A microgrid can serve multiple purposes, but the generating technology that is installed should reflect your priorities. Are you primarily interested in carbon emissions reduction, resiliency or annual cost savings?
If resilience is the goal, the generating technology needs to be dispatchable, wherein its power output can be adjusted in threatening weather conditions. The cost of intermittent resources like solar and wind should also be levelized to include the energy storage required for dispatch.
Many projects that incorporate microgrids rely on highly efficient combined heat and power (CHP) plants. This is fundamental to the economic benefit that carries the project forward. There are several CHP prime movers — steam turbines, reciprocating engines, gas turbines, fuel cells and microturbines — each appropriate in different application contexts. A critical task when achieving sustainable technology is aligning the site's power-to-heat consumption ratio with the CHP technology's power-to-heat output ratio (yet another reason quality load data is critical). Hybrid systems are also an option – incorporating renewables, storage and conventional generation as necessary.
The main key is not to be overly prescriptive. Project develops should enter the evaluation process with an open mind and choose the technologies that are most consistent with business needs.
5. Define Roles While Engaging Stakeholders Early and Often
Building a microgrid involves several stakeholders — the generator owner, the city or town, electric company, gas company, existing utility customers, regulators, etc. Collectively, these stakeholders must find answers to a series of questions that satisfy all parties involved.
At the same time, it's important to have your support teams engaged early on in the process and understand roles and responsibilities: Who operates the microgrid? Who owns it? Who's responsible for electric reliability and power quality? How are maintenance and operating costs shared? Who will commission it?
Approach this challenge head on. Define roles clearly and early, learn from experience and revise as necessary.
Microgrids require careful planning if they are to deliver on their promise. Following these tips learned from real experiences can guide you to success. Learn how Veolia's energy advisory services can determine where organizations stand to benefit from a microgrid.
Matt Cinadr is a Project Manager at SourceOne, Veolia North America's energy consulting group. He supports customers to make their facilities more sustainable, reliable and cost effective through numerous energy-efficient technologies.