Connected and Autonomous Vehicle Progress Rolls Ahead In Texas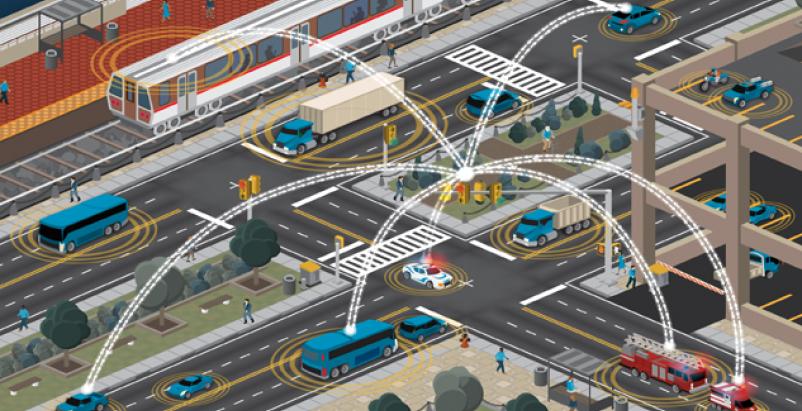 Photo Credit: USDOT
In an effort to "build momentum as key area for innovation and investment around CAV projects," the Texas Department of Transportation (TxDOT) will create a Connected and Autonomous Vehicle (CAV) Task Force to become a central point for CAV advancement in The Lone Star State.
The task force is designed to be a one-stop resource for information and coordination on all ongoing CAV projects, investments and initiatives in Texas. Details on the Task Force's formation were provided in a news release issued January 22 by the TxDOT, based in the state's capital of Austin. In addition to documenting public and private entity efforts and facilitating partnerships, the CAV Task Force will host industry forums and report lessons learned to facilitate progress and encourage greater collaboration.
"As transportation technology advances, the CAV Task Force will ensure that the Lone Star State remains at the forefront of innovation," said Texas Governor Greg Abbott. "With our world-class universities, top-notch workforce and startup culture, Texas is a national leader in the development of new technologies," added Abbott. Texas is the second most populous state in the country, with a population of more than 28 million residents, according to the most recent U.S. Census data.
"Our goal is to further build on the momentum already established with the Texas Technology Task Force and the Texas Innovation Alliance, and work with interested parties on the latest and greatest in CAV projects and enhancements," said TxDOT Executive Director James Bass. "We look forward to furthering these important efforts as connected and autonomous vehicles become reality," Bass added.
TxDOT has had a keen interest in the progress of autonomous vehicles as they have the potential to greatly reduce crashes and improve roadway safety over time, according to the announcement. They also provide opportunities to reimagine personal and commercial mobility with quality of life and economic benefits. For example, CAV technology could enable greater mobility for those who rely on transportation from others to access health care and routine appointments, such as the elderly and people with disabilities.
The task force will continue to enable companies to pursue innovative ideas around CAV technology in a business-friendly way that has been the calling card for Texas in this space and others over time. It will also build on legislation passed by the 85th Legislature related to how connected and autonomous vehicles can operate in the Lone Star State, noted the news release.
About TxDOT
The Texas Department of Transportation is responsible for maintaining 80,000 miles of road and for supporting aviation, rail, and public transportation across the state. The state celebrated a milestone last year, as October, 2018 marked the 100-year anniversary of the beginning of the first official highway project, ultimately creating a 20-mile road between Falfurrias and Encino, now known as US 281. TxDOT's official Centennial was recognized with a year-long commemoration throughout 2017.
Its Executive Director, James M. Bass, has held the post since 2016, after first becoming involved with TxDOT in 1985.  Prior to his appointment, he oversaw TxDOT's Financial Management Division, Toll Operations Division, and Project Finance and Debt Management Division . Bass began his TxDOT career in 1985 working summers in the Fort Worth District. He worked part-time as an engineering aide in the Austin District's South Travis/Hays County Area Office while earning his bachelor's degree in accounting at the University of Texas at Austin. After graduation, Bass began full-time as an accounting clerk in the Finance Division's Revenue Accounting Section, and later was promoted to budget analyst in the Budget and Forecasting Section. Since then, Bass has worked extensively on preparation of TxDOT's Legislative Appropriations Requests, Operating Budgets and Cash Forecasting System. He also works on the agency's public-private partnerships and corresponds with the Legislative Budget Board, State Auditor's Office and the Office of the Texas Comptroller. Bass was selected as finance division director in November 1999, and became chief financial officer in 2005. TxDOT is governed by the five-member Texas Transportation Commission and an Executive Director selected by the commission. Commission members serve overlapping six-year terms and are appointed by the governor with the advice and consent of the Texas Senate. The Chairman of the Commission is J. Bruce Bugg, who was appointed to that post in September, 2017 by Governor Greg Aboott. According to the biographical information provided by TxDOT, Bugg is chairman, president and chief executive officer of Southwest Bancshares, Inc., a Texas bank holding company for the Bank of San Antonio, and chairman of the Bank of San Antonio; chairman, president and chief executive officer of Capitol of Texas Bancshares, Inc., a Texas bank holding company for the Bank of Austin, and chairman of the Bank of Austin; and chairman, president and chief executive officer of Texas Hill Country Bancshares, Inc., a Texas bank holding company for Texas Hill Country Bank and a board member of Texas Hill Country Bank. Bugg also serves as chairman and chief executive officer of Argyle Investment Co. LLC, a private investment firm.