Cities Using Innovation, Partnerships To Address Parking Challenges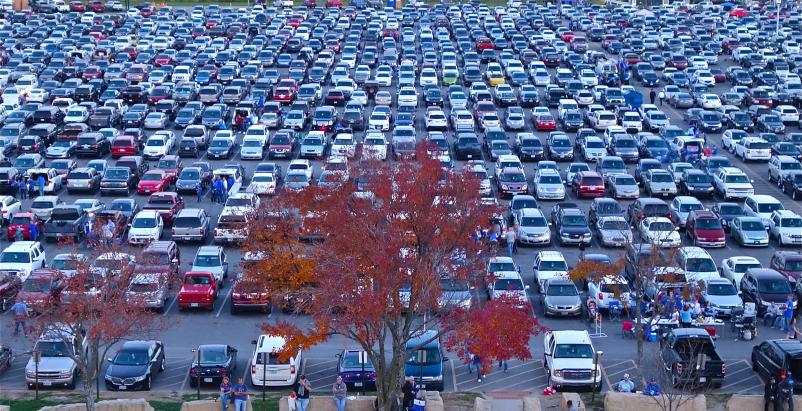 Think traffic congestion is a pain? Try finding a parking space!
It's a growing problem in America, particularly in cities. Finding a place to park near a commercial building, medical center, college campus or residential housing in a mixed-use development is often impossible.
Government officials are developing programs and designing apps in an effort to make parking easier. But, frustration still reigns for most drivers. Private-sector firms have entered into public-private partnerships (P3s/PPPs) with cities to help alleviate the problem, but it appears that demand will continue to exceed supply for years.
In Nashville, Tenn., forward-thinking city officials are considering a developer proposal to transform an office park's 50-acre parking lot into a mixed-use development with a futuristic parking structure for autonomous vehicles. Occupants would be dropped off at a designated area and the cars would park themselves. Because no one would be opening doors to exit the vehicles once they are parked, they can be parked in much smaller spaces. That means room for more parking spots and potentially millions of dollars in savings on construction costs that ultimately would be passed on to consumers.
Earlier this year, officials in The Woodlands, Texas, were evaluating plans to build a $5 million to $7 million parking garage that would include about 300 parking spaces. It was a visionary project and they hoped such a facility could serve as a transit hub. The idea was that people would park their cars in the garage and take the trolley to popular destinations. However, the project was recently scuttled because of declining sales tax revenues and the demand risk.
Lack of available funding is causing many cities nationwide to rethink parking facilities. However, other cities are turning to P3s as an alternative, bringing private-sector capital and the latest in technology to proposed projects. And some are using P3s for better management of existing facilities. A few examples include:
·Unable to meet its debt obligations, the city of Scranton, Penn., entered into a P3 with a nonprofit economic development group to oversee the operation, maintenance and fee collection of 4,000 parking spaces in six parking structures and at metered spaces. The nonprofit secured a $32 million, 45-year concession/lease. Under the agreement, when the city's debt is retired, the city will take ownership of the parking assets. Forty-year tax-exempt private activity bonds provided some of the financing. The city will also benefit from improvements to the facilities through better management and upgrades, and installation of modern parking meters for on-street parking.
·A private-sector smart city project developer is partnering with the city of Pasadena, Calif., on a technology-based program that allows for the sharing of private parking spaces. Individuals with reserved spaces will be able to list their unused and/or available spaces for periods of time at a price they designate. It should work well and is a creative way to use market demand to help with a critical issue.
·Planners in Somerville, Mass., are considering a mixed-use development that will provide a parking facility for self-parking vehicles. Autonomous vehicles could share a facility with conventional human-driven cars and that could result in a 26 percent reduction in parking space needs. A garage exclusively for self-parking vehicles could result in a 62 percent space reduction by 2030.
Transportation changes are coming quickly, but big changes are difficult for most people. Many younger citizens don't necessarily want to own a car and they will be quick to embrace autonomous vehicles. However, older citizens will be slow to give up their individual cars, so parking will be a critical issue for many years to come.
Mary Scott Nabers is president and CEO of Strategic Partnerships Inc., a business development company specializing in government contracting and procurement consulting throughout the U.S.