Cities: The Battleground For The Food Revolution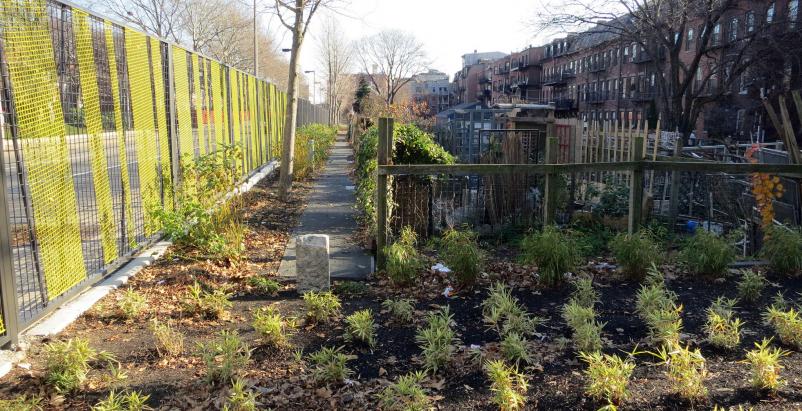 Leading Cities, a global non-profit organization committed to improving the quality of life in cities through Smart City solutions, recently published "Smart Agriculture in Boston: the frontier for industry growth, citizen engagement and food security." This policy brief, with Boston as the case study, captures the opportunities and challenges cities have regarding urban agriculture. According to the USDA, the average American consumed about 688 pounds of fruits and vegetables in 2011. Using Green City Growers' production levels, 87,500 pounds of fruits and vegetables can be grown per acre per year. Therefore, if 14.9 percent of Suffolk County residents are food insecure, or 117,000 individuals, just 1.6 percent of Boston's 57,363 acres of land would be needed to meet the needs of at-risk Bostonians.
These calculations should be taken with a grain of salt as conventional farming methods cannot be utilized the entire year, and certain food products realistically cannot be grown (or raised) in an urban environment. However, considering Boston's 2,600 vacant lots, urban agriculture can do a great deal to assuage food insecurity.
The way we grow, distribute, and consume food is rapidly evolving as climate change and consumer preferences force our food and agriculture industries to innovate. Amazon is set to revolutionize the way we shop for food with their acquisition of Whole Foods. The core competencies of the two retail giants appear to be a match made in heaven, combining Amazon's mastery of logistical efficiency, inventory management, and customer satisfaction with Whole Foods' reputation as a one-stop-shop for everything healthy. Having already slashed prices by 43 percent (with further price cuts pending), Amazon's vision for its new food retail arm is clear: to offer Whole Foods quality products at competitive prices by improving operational efficiency and revolutionizing the way we buy food.
The dream of eliminating long cashier lines and the prospect of home-delivered fresh produce are just two of the most likely innovations Amazon will perfect. It's easy to assume such disruptive innovations in the food industry are the result of the its pragmatic adoption of 21st century technology and practices. In fact, these innovations were actively driven by a revolution in food culture and the food industry's subsequent activities.
Some of the most powerful and widespread social and political movements over the past decade have been related to the food industry. From animal rights activists condemning industrial suppliers of animal products, to anti-GMO and pesticide movements, to environmental and nutritional activists, each stakeholder of the food industry has been heavily influenced by food movements.
As a result, for the first time in history young people are spending more money on food than on clothes, and nearly 50 percent of Millennials identify as "foodies." A National Consumer Survey conducted by Packaged Facts in 2014 found that 53 percent of respondents intentionally seek out locally grown or locally produced foods. Almost half the respondents expressed willingness to pay up to 10 percent more for locally grown or produced foods, and almost a third said they are willing to pay up to 25 percent more. A full third of consumers claim to consciously purchase locally grown or locally produced foods at least once a week. The National Restaurant Association's "What's Hot: 2017 Culinary Forecast" ranked "hyper-local sourcing" as number one on the list of top ten "concept trends."
Despite all the noise and fervor around food and food culture, our efforts have fallen short to drive comprehensive reform to the agriculture/food industry as millions of people remain food insecure. Although market research might find that people care more about where their food comes from, how it's grown, and its nutritional value, that has not translated into a commitment to understanding our food systems. For instance, it's unlikely that the average American knows that the majority of government farm subsidies intended to increase income of smaller farms actually go to commercial farms worth more than $2 million. Nor is it likely that a New England resident knows that 90 percent of their food comes from outside the region.
It's difficult to blame people for their lack of understanding about our food systems. Agriculture policy is extremely complex, leaving the decision-making to a select few lawmakers. However, localized movements advocating for more decentralized food systems that will provide higher quality food at lower prices are spreading across the U.S. and the world. At the forefront of these movements are cities looking to expand urban agriculture. Cities such as New York, Boston, Detroit and many more have identified urban agriculture as a means to improve the lives of their residents in many ways. From eliminating food deserts by providing high quality affordable food to low-income residents, to job creation, storm water management, and catering to the local food trend, the potential for urban agriculture is impressive. Controlled environment agriculture systems such as hydroponics and aquaponics show great promise for the expansion of commercial urban agriculture.
It's true that real estate and energy costs make it difficult for urban hydroponic/aquaponic systems to compete with prices of industrial agriculture. However, these technologies are becoming more efficient and less costly. In addition, there are myriad opportunities to mitigate the exorbitant startup costs of urban farms. First and foremost, zoning ordinances must be written or adapted to permit urban farming. Many cities either do not have such ordinances, or limit farming to a small portion of space. In contrast, some states, such as Missouri and California, offer tax incentives to landowners for building urban farms.
In addition to government incentives, partnerships can also be formed in to maximize space. For instance, Green City Growers, based in Boston, partnered with the Boston Design Center, the Boston Medical Center, and Whole Foods Market Lynnfield to build urban farms on the top of their buildings. Another Boston farmer who bought a Leafy Green Machine from Freight Farms, a company that develops freight containers transformed into hydroponic farms, was given vacant space under Interstate 93. The bottom line is that there is an abundance of unused space where green roofs and small urban farms can capitalize.
In the end, it is well-known that the majority of the world's population is already living in urban areas and it only makes sense that a portion of our agriculture industry moves with us. Urban farming cannot replace rural farming, yet it can mitigate transportation costs (both monetarily and environmentally), create jobs for increasing urban populations, and provide an alternative to conventional farming (which is threatened by the effects of climate change). In order for the potential of urban agriculture to be realized, city officials must lead the way. City leaders, along with their constituents, can pioneer success stories needed to convince state and federal officials to act. The opportunity to both help eliminate food deserts and provide economic opportunities in cities is too great to be squandered.
Leading Cities is a global leader in Smart City solutions, city diplomacy and collaboration advancing sustainability and resilient city strategies and technologies.