Cincinnati Launches Small Business Development Portal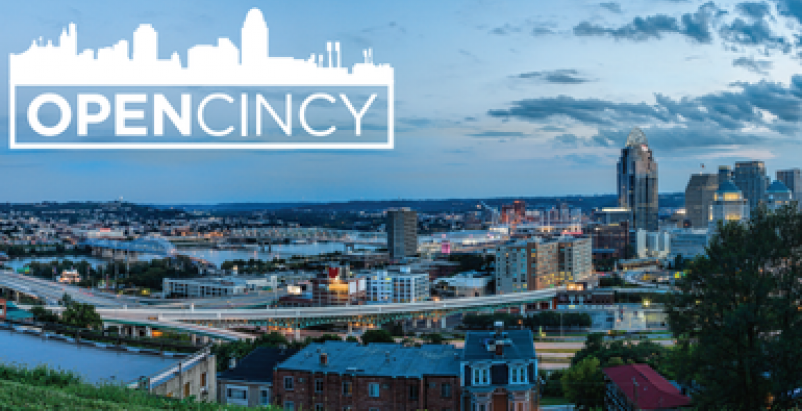 In an effort to streamline the process of starting or expanding a business, a new web tool is providing 24/7 access to permits for business developers in Ohio's third-largest city. On August 3, the City of Cincinnati launched 'OpenCincy,' a new, user-friendly online tool developed to guide small business owners and prospective entrepreneurs through the process for opening or expanding operations. The OpenCincy Business Permitting Portal, powered by OpenCounter, outlines the specific license, permit and fee requirements for operating a brick-and-mortar business in the Cincinnati. According to a July 30 news release announcing the portal, information can be customized down to the specific zoning requirements for a particular neighborhood or street address. 
"Small businesses are the engine of our local economy, and create jobs, generate tax revenue and help build vibrant, engaged neighborhoods," said Cincinnati Mayor John Cranley. In making the announcement of the program, which officially launched during an August 3 event, Cranley said, "Until now, there have been very few tools specifically designed to give entrepreneurs and small business owners looking to invest in our city a clear breakdown of the various processes they will face. With this new tool we look forward to changing that reality and are excited to help create a truly 'Open Cincy.'"
OpenCincy is built around the City's municipal regulations and provides the user with a customized "road map" of required permits, fees and licenses they will need to successfully open or expand their business. For example, someone looking to open a restaurant in Bond Hill can look up zoning requirements for a specific address or various areas throughout the neighborhood. They will also be given a robust list of necessary permits, estimated associated costs and contact information based on the specific information they have entered about their (proposed) business and/or facility. By moving this process online, the City can provide reliable, targeted feedback to Cincinnati's community of entrepreneurs 24 hours a day. The tool also provides the City with a new level of insight into economic trends.
"Our goal is to make doing business with the City of Cincinnati as easy as possible," said Cincinnati Acting City Manager Patrick A. Duhaney. He added, "Through OpenCincy we are doing just that by increasing communication, enhancing availability and eliminating confusion on both sides of the counter. He further noted that OpenCincy gives City staff "access to a powerful suite of administrative tools that help analyze proposed projects and business owners can use the tool to cut project research time from a few days to a few minutes."
The effort, part of an ongoing effort to improve the City's permitting experience, was spearheaded jointly by the City Manager's Office, the Department of Buildings and Inspections, and the Office of Performance and Data Analytics, with support from the City's Enterprise Technology Services Department.