Black & Veatch Enters The Next Generation Of Smart City Solutions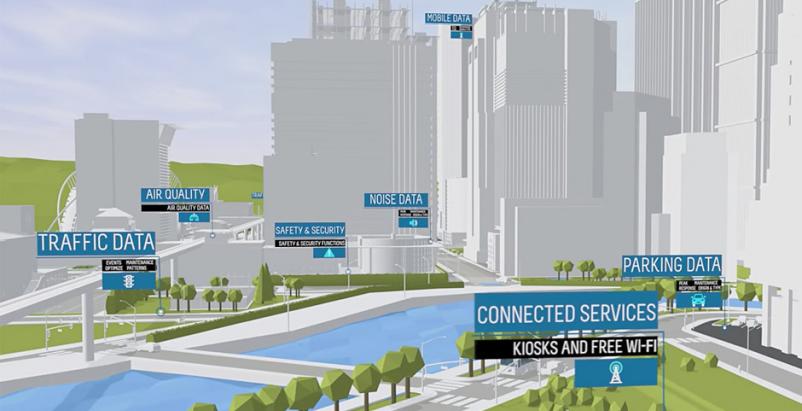 The phrase "Smart City" is synonymous with technology, but at its core, the concept is so much more than that. For cities to truly become "smart," humans need to be at the center of urban design and planning.
More and more leaders from both the public and private sector are coming around to this viewpoint, with people-centric design and civic engagement becoming commonplace ideas in the Smart City space. Black & Veatch, a Smart Cities market leader, is one such entity that has embraced this trend. Through tools and partnerships, the company hopes to leverage technology and strategy to improve the lives of urban populations.
Back in October, Black & Veatch announced that they would partner with ReThink Advisors on CityGauge, a data-driven tool that helps city leaders assess performance and set future targets against an interconnected set of metrics that relate to livability, prosperity, wellbeing, connectivity, mobility, ecosystem stewardship and resource regeneration. The two companies demonstrated a demo of CityGauge at Meeting of the Minds in Cleveland.
"Cities face massively complex challenges that were previously impossible to solve in an integrated way. Advances in data analytics and computing power now enable us to connect the dots between systems to create critical insights and solutions that would otherwise be missed," Black & Veatch Smart City Solutions Leader Jennifer James said in a press release.
Along with CityGauge, Black & Veatch offers an array of Smart City solutions that prioritize people and communities. In promoting their services, the company described the transition to human-focused solutions as a shift from Smart Cities 1.0 to Smart Cities 2.0. Among the programs they offer cities are:
Master planning and roadmapping.
Program management.
Engineering design, procurement and construction.
Data management and analytics.
Collaborative partnership development.
Project funding services.
To learn more about Black & Veatch and their Smart City efforts, click here.