Bird Plans Safety Advisory Board, Bike Lane Fund And One Bird Program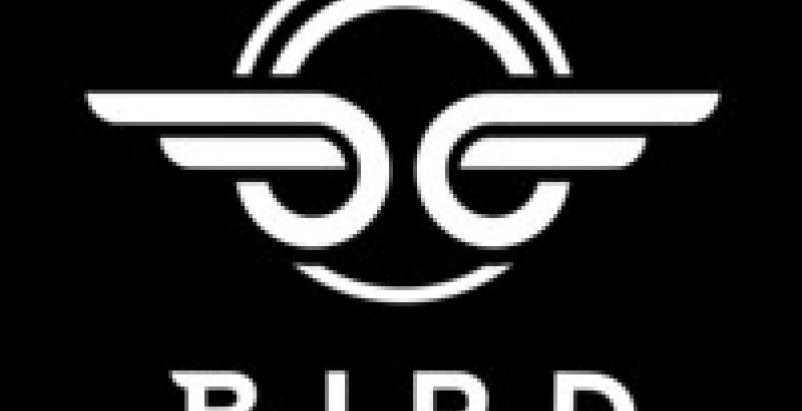 As its dockless scooters roll into more cities, Bird's commitment to safety and service is taking off with recent announcements relating to an Advisory Board, bike lane protection fund and program for underserved communities.
Global Safety Advisory Board
The last-mile electric vehicle sharing company that is Bird has announced it is forming a Global Safety Advisory Board, to be led by the former head of the National Highway Traffic Safety Administration (NHTSA). In making the August 2 announcement,  Bird said David Strickland will serve as Director of its newly-created Global Safety  Advisory Board, which will "create, advise, and implement global programs, campaigns, and products to improve the safety of those riding Birds and other e-scooters." The company also reported that it will establish a dedicated fund, from revenue it is setting aside as part of its Save Our Sidewalks pledge to cities, to create and enhance protected bike lanes.
"Bird is bringing the future of transportation to cities all over the world – a future that doesn't rely exclusively on cars and is less damaging to our environment," said Strickland, a nationally-recognized transportation leader. He added, "As this valuable work progresses, we also want to make sure that it is a safe future as well. I look forward to working with the Bird team and the cities in which the company operates to make city streets as safe as possible for all road users."
The Venice, CA-based company reported that under Strickland's leadership, the board will focus on increasing the safety of people riding slow-speed electric scooters in a car-centric world, as well the safety and security of individuals who share space with these riders – such as pedestrians and bicyclists. Over the coming weeks, Bird will name other members of the Global Safety Advisory Board, to include representatives from global organizations, local governments, private citizens, and transportation and safety experts.
Fund to improve and protect bike lanes
Taking the next step in fulfilling its Save Our Sidewalks pledge, the company will establish a fund to improve the quality of bike lanes in cities where Bird operates. Improvements will include repainting and repairing existing bike lanes, as well as creating protected bike lanes, working with cities to increase rider safety. City leaders who have worked with Bird share a mutual concern for accountability and public safety as dockless mobility devices become more available across the country.
"The potential of the new devices pioneered by Bird for convenient and sustainable urban transportation depends on making them safe for riders and the public," said Rick Cole, Santa Monica-CA City Manager. Cole added, "That's a shared responsibility requiring companies to be accountable for safe vehicles and safe operations – and cities to accelerate the creation of complete streets that can safely accommodate bikes, scooters and whatever comes next."
Bird bills itself as a last-mile electric vehicle sharing company dedicated to bringing affordable, environmentally friendly transportation solutions to communities across the world. It provides a fleet of shared electric scooters that can be accessed via smartphone. According to the company, Birds give people looking to take a short journey covering that "last-mile" from the subway or bus to their destination a way to do so that does not pollute the air or add to traffic. Bird prides itself on working closely with the cities in which it operates so as to become a reliable and affordable transportation option for people who live and work there. Founded in 2017 by transportation pioneer Travis VanderZanden, the company is rapidly expanding across the country.
"When founding Bird, I committed to creating a transportation company that placed safety above growth and helping cities transition from being car-centric to people-centric," said Travis VanderZanden, founder and CEO of Bird. "The Global Safety Advisory Board and this next phase of the Save Our Sidewalks pledge are two ways in which Bird can live up to these values. The Bird management team and I look forward to working with David and the Board to implement the recommendations they generate as we continue on our journey to reduce the number of cars on the road and help to better connect cities around the world."
Save Our Sidewalks Pledge
As the pioneer in the dock-free e-scooter space, Bird reported that it invited all companies in the dock-free transportation space to join the company in taking the Save Our Sidewalks Pledge. The three core planks of the pledge include: collecting all vehicles each night for charging and necessary maintenance; practicing responsible growth by only adding more vehicles when each Bird averages three or more rides per day; and remitting $1 per vehicle per day to cities to build more bike lanes, promote safe riding, and maintain shared infrastructure. We once again call on our peers to join Bird in taking this industry-leading pledge to the cities we serve.
One Bird Program Announced
The company made more news last month, when a July 19 news release announced a program, One Bird, to provide individuals in underserved communities access to affordable and convenient transportation, in order to increase mobility and employment opportunities.
In releasing details about the new program, the company cited statistics from the U.S. Bureau of Labor, which found the average household spends $9,000 annually on transportation costs. That amount is nearly half as much as what is spent on rent or the direct costs of home ownership. In underserved communities where public transit is not always available, Bird said it is looking to provide an accessible and economical mode of transportation to enable people to move around their city with ease, saying that One Bird now makes this mode of transportation available to more people.
Currently available in all cities where Bird operates, One Bird eliminates the $1 base fee per ride for anyone who is currently enrolled in, or eligible for a state or federal assistance program. Waiving the base ride fee means that eligible riders can ride Bird for 15 cents per minute. For example, with One Bird, riders will spend about $3 on a 20-minute commute to work while a rideshare for the same trip can cost upwards of $10. To qualify for One Bird, individuals must be currently enrolled in or eligible for a state or federal assistance program, including, but not limited to CalFresh, Medicaid, SNAP, or a discounted utility bill. 
"Everyone should have access to transportation that is accessible, affordable, and environmentally-friendly," said Bird Founder and CEO Travis VanderZanden, who noted that One Bird makes this a reality by providing a way for everyone to ride Birds in their city. VanderZanden added, "We warmly welcome all new riders, and encourage our current eligible riders to enroll in the program, so together we can create a community with fewer cars, less traffic, and reduced carbon emissions."