The Benefits Of Implementing Business Intelligence To Operations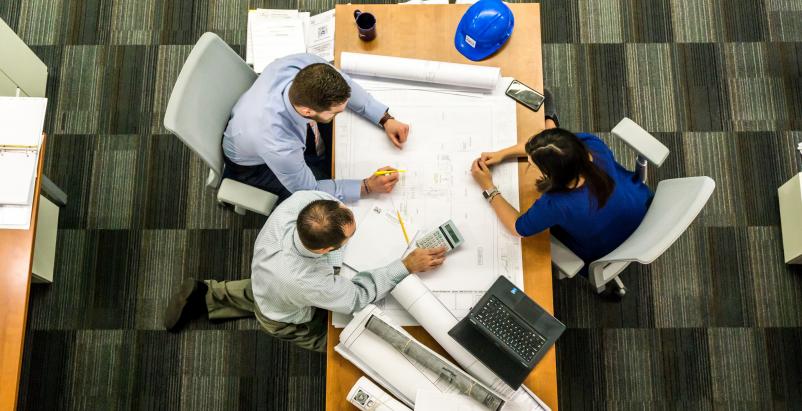 Business intelligence is often considered a software solution developed to deliver data on executive dashboards. This is an expensive misunderstanding about true business intelligence value. When deployed correctly, business intelligence helps define strategy, maximize profitability, and foster a performance-oriented culture across an organization. It is more than a reporting tool.
Implementing business intelligence can help enhance business operations. For this, your approach to business intelligence implementation should be comprehensive and must pay attention to thoughtful, custom-crafted metrics that will measure success toward end goals. Considering these metrics is necessary, but difficult.
The business intelligence process needs an active assessment of a company's weaknesses and strengths. Without strategically sound metrics, companies may face the risk of becoming distracted and may lose focus on important things. Taking maximum advantage of a business intelligence deployment means understanding a dynamic set of guiding principles, assigning the right roles and responsibilities to the right people, and implementing changes throughout an organization. It means staying focused on handing over the right metrics to the right people.
Develop Insights
BI evaluates sales figures and client feedback to explain facts. Of course, big data helps here. Big data is vital to the success of an enterprise and companies are now scrambling to use big data in their operations. The information evaluated using big data helps businesses a great deal and informs them about customers' preferences and requirements. Utilizing IT products, for instance, records customer information that can be sent back to a company's servers to be analyzed to understand how customers are responding to the design of a particular software product. Products like Google Chrome, Microsoft Windows, and others are regularly tracked and updated to cater to the customers' demands. Evaluating this information helps an enterprise check what products a customer searches for and what his/her requirements are, thus enabling decisions that help the company to grow or retain their customer base. You can learn to analyze and pull data with ease by taking a Big Data training course, which will help you harness the true potential of data analysis.
Discover Business Opportunities
If a business owns various products, BI helps to detect customer touch points where a customer makes a purchase of multiple products of the same company on an individual basis. These touch points can unlock new business opportunities to sell a product or a combine an integrated package to retain and grow a particular customer base. Therefore, with the help of business intelligence, opportunities that were earlier undetected can be put used to increase profit margins.
High Performance
BI tools regularly track large amounts of data generated by an organization and scrutinize it carefully for various performance metrics, like efficiency, sales figures, and marketing costs associated with the business in real time. This keeps top executives informed about performance and status of various important components within an enterprise and helps them understand collaboration amongst business units. It allows business executives to grab market opportunities and benefit of them.
Increased Reporting Speed
BI users get increased access to large amounts of unprocessed data in the form of readable and organized reports that deliver information in an interactive way within a short period of time. This lowers the requirement to sift through loads of data and printing a bulk of various reports.
Faster Decision Making
Key executives are included in decision making that guide business direction and strategic planning. When business intelligence solutions are present, this decision making process more often than not involves making various presumptions. With a lack of detailed reports and analysis, executives may need to make decisions that are dependent on incomplete information, such as sales figures and market demand.
Business intelligence removes this guesswork and explains new information, for instance, real-time production stats along with customer feedback for different product lines that are supported by hard data. Some predictive BI methods also permit for "what if" analysis to check how a decision can affect your company in the future. All this data generates key insights and a broad perspective, which allows faster decision making at the right point in time.
Role of Organizations in Making BI Projects a Success
There are some important changes an organization needs to take in order to ease adoption of BI solutions and to make the most from their BI investment:
Complete Support
A business intelligence tool needs a comprehensive usability support to be efficient. Here usability means the ease with which a user can access and add data to the system. When business intelligence and analytics tools are integrated, it should be able to improve the quality of business operations. This is possible only if every employee, customer and other stakeholders of the company have an understandable interface through which they can add necessary data to the business intelligence system. BI should be made a part of the company's work culture and it should be aligned with the current systems and policies. This will highly enhance the performance of a BI system and its output.
When used in a right way, business intelligence is a robust tool to increase efficiency. With the help of a technology consultant, a robust BI system can be integrated into its core architecture successfully. The organization should also implement fixed standards in order to store and record data. A BI system helps an organization reap desired benefits if it assures optimum selection and implementation, right integration and proactive participation of important business entities.
Operational Changes
Business intelligence has turned most businesses into efficient and more profitable ventures. However, BI is a robust tool and this tool cannot be used properly with incomplete data. The volume and the quality of data plays a vital role in deciding the success of a BI project. If an organization plans to work on a business intelligence project, then it has to include many changes to its regular workflows. Some of these changes involve optimizing legacy reporting techniques to advanced ones, implementing a specific standard for data storage and reporting throughout the organization, allowing and insisting on data access in all segments of business operations, and finding the particular areas in which the business intelligence is required.
There are several benefits when organizations make use of business intelligence. However, it must be noted that firms must take care to measure the right metrics and avoid getting confused and derailed by the large volumes of data that flows their way.
Danish Wadhwa is a strategic thinker and an IT professional.