Architects And Smart Cities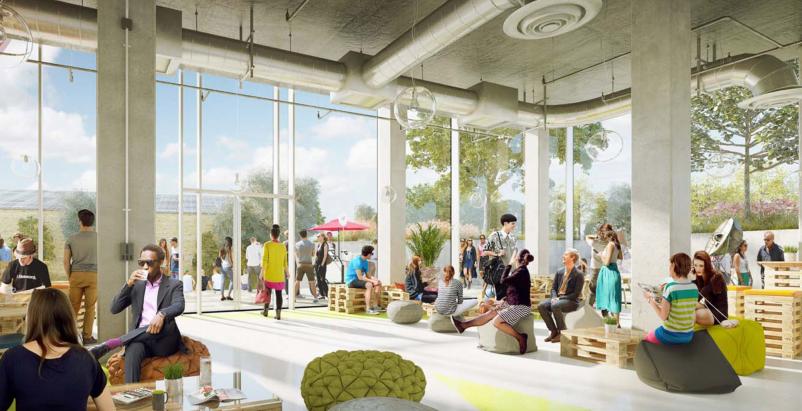 Dominica Belanská is a Place Making "activist" and, at this moment, she's demonstrating great quality in investigation and research, as well as in the practical execution of projects, especially in Eastern Europe, and naturally, throughout the globe. Dominica also loves Lisbon, and after partaking in the international Masterclass in "City Making, Gentrification, and Tourism", promoted by STADSLAB (Urban Design Laboratory of Tilburg University - Amsterdam), and focused on Mouraria's case study, decided to return, and will continue to come back to "beautiful Lisbon", she assures, smiling. Dominica is an Architect and Musician in her free time.
Johanna Ebrahaim, lectured at Universidad del Norte (North University), Colombia, and she is currently working on the development, from Barranquilla, of the Workyager. It is a new co-working version based on each person's needs. Johanna is also involved in discussing the influence of digital tools in the development of the project's stages, the planning and implementation of the work, i.e. in the construction's virtualization. A theme included in the "2016 United States Cathedra" event, and which involves the three most prominent Faculties of Architecture and Planning in Colombia. Johanna is an Architect and she loves Barcelona.
Saskia Beer was invited to participate in a periplus (circumnavigation) through Australia and New Zealand in the companionship of the Dutch Royal Family. It was an opportunity to demonstrate to the cities of that region of the globe the potentialities of her tool Zo!City, which, based on all citizen participation concepts, is a Citizen Engagement technology "from head to toe", and always with plenty of glamor in the mix. The platform was developed because Saskia no longer had enough time, paper or pen to take down the notes and messages exchanged between the community of one of Amsterdam's most economically and socially vibrant zones.
The "case" was found to be of great scientific importance by the University of Amsterdam. It was also selected for the "good practices" of the European Marketplace Smart Cities, and finally, considered to be an innovative and renowned solution for a pilot (project) between the cities of Amsterdam and Lisbon, leaping to the top of innovation in this area many see as being the exclusive property of municipalities or companies. Saskia is an Architect, and up until 2011 had been unemployed and almost falling into despair. She distributed two hundred and forty thousand liters of Champaign in a year.
The story of three Dutch students who purchased a house in Detroit at the end of their course. For what purpose? To make it into a living laboratory of sustainable, smart construction. DIY techniques any citizen can use to make their homes more sustainable, consume less energy, and consequently save more resources. Techniques enabling the reuse of materials, and other innovative (including some traditional) ways to maintain the balance. The project is called Motown Movement. The three youths were architecture students and have, since then, graduated.
When I hear questions like, "Why aren't architects in Smart Cities?", I would like to answer that architects should not be in Smart Cities. Cities are built by creative and qualified people. There must be creative, innovative citizens who are bent on sharing knowledge, ideas, and dreams. Cities do not belong to architects; it is they who belong to the cities. They often find it hard to leave their comfort zone, but those who do, accept the complete coherence of their natural and acquired skills to make the world a better place. It can be a metropolis or one's humble abode.
Vitor Pereira has, after twenty years of dedication to journalism and the communication sector, connected with new ICT projects in key sectors like Tourism/Travel, Cities and Smart Regions and, of course, communication, information and analysis.