APTA Report Focuses on Urban Mobility, Millennials' Multi-Transit Lifestyle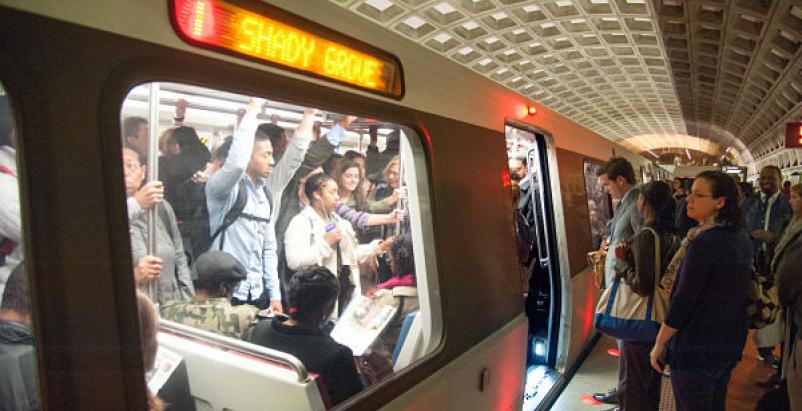 Credit: American Public Transportation Association (APTA)
The American Public Transportation Association (APTA) has issued a new report, "The Transformation of the American Commuter," which offers urban planners, smart city leaders and businesses an in-depth overview of the state of transit across the country.
Issued in early December, the comprehensive report detailed three key findings. First and foremost, that 77 percent of Americans think "public transit is the backbone of a multi-transit lifestyle." The second key finding was that consumers are focused on public transportation, bus lanes and additional funding. The third key finding focused on the role of transit as a mobility manager, finding that 74 percent of millennials would use a multi-transit app. The paper's findings are based on recent research from the National Academy of Sciences, and new analysis by the APTA Research and Policy Development Department, including the results of APTA's 2018 Mobility Survey. For the survey, one thousand adults nationwide were polled on wide-ranging transportation topics, producing insightful results on the future of mobility. Polling questions were based on results from a qualitative focus group of millennial commuters.
New technologies, data capabilities and business platforms have disrupted transportation, rapidly changing how people move and redefining urban mobility, noted the authors of the APTA Executive Summary. Ride-hailing and ridesharing companies have expanded mobility options. Autonomous vehicles will bring new opportunities for consumers as public transit agencies and other service providers integrate autonomous technology into their service offerings, potentially reducing operational costs. APTA's findings led authors to report that technological change and generational change will make people more likely to use multi-transit options and will allow the transit industry to reach new users. For example, new technologies and travel options are expected to reduce the affinity for car ownership, particularly as younger travelers are more open to using multiple modes to commute. The changing travel patterns will not, as some critics claim, reduce the need for public transportation. In fact, noted the Report, these changes further underscore the role of public transportation as the backbone of new mobility.
Noteworthy in APTA's Report Summary are the following insights from its authors: "Consumers stand to benefit from the rapid change in urban mobility by having more options potentially at less cost. However, the changes will also raise a number of important challenges. Without proper guidance from policymakers, autonomous vehicle and ride-hailing services likely will lead to more traffic congestion. However, continued reliance on, and fine tuning of public transit can help ensure a positive outcome. Public transit remains the backbone of a multi-transit lifestyle because of its space efficiency — it can move more people using less space than single occupancy vehicles. Initiatives such as dedicated bus lanes and congestion pricing are supported by the public because those measures help reduce congestion."
The report reinforced that public transportation agencies and transportation authorities have a powerful role to play in negotiating future mobility. They are uniquely positioned as "mobility managers" to help organize transportation options throughout an area, according to the APTA. The role of mobility manager, noted the Report's findings, means shifting from simply providing traditional transit services to coordinating a diverse portfolio of services. Managing mobility will be key in a future when customers have the option to take a train, bus, bicycle, autonomous vehicle or any combination of modes to get to their destination. Through mobility management, transit agencies can be responsive to the customer while ensuring accessibility, efficiency and equity.
The findings in the report show several key takeaways, focused on results which show that consumers view public transportation as pivotal to the future of mobility. The reasons are clear: 1) public transportation can move more people efficiently in less space, 2) as travel options continue to grow, consumers will need a way to make the various travel choices clear and routine, and 3) as consumers recognize growing income inequality and shrinking data privacy, the need to protect the public interest and serve the vulnerable will grow as well. Therefore, notes the Report, public transportation will serve an even larger role in the public life of cities around the nation.
Throughout the year, APTA, a non-profit organization based in Washington, D.C., issues a range of reports and announcements. In October, along with the Vision Zero Network, APTA issued findings of another study, reported on Smart & Resilient Cities in a detailed news article. The findings focused on a correlation between the increased use of public transit and a reduction in road traffic death rates. In late summer, the organization, as noted in a news report on this site, acknowledged the country's top transit agencies, and applauded leaders in sustainability.