Albuquerque Shows That Municipal Broadband Is A Smart City Necessity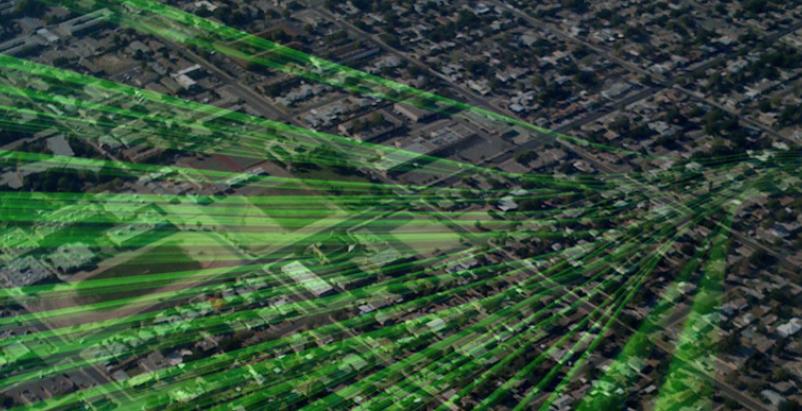 Autonomous cars. The IoT. Big Data. Technologies like these are the heart of the Smart City vision, enabling increased efficiency and sustainability through the power of connectivity. Based on this line of reasoning, strong broadband connectivity is essential for a city to progress into the future. For cities, broadband is power.
Control of broadband, though, doesn't always reside with cities. More often than not, cities have to work with private providers like Comcast, just like any other consumer. As with other consumers, cities are thus limited to those  services the local telecom provider is offering.
Unfortunately, these connections often aren't adequate for a city's IoT and data-based initiatives. Even in major urban areas, a lack of competition in the telecom market leads  to higher prices for sub-optimal Internet and services. For cities on the cusp of major innovation, the current broadband infrastructure simply isn't good enough.
In light of this, some cities have taken to building out their own broadband networks, and for good reason. Not only can government-funded broadband inject life into a moribund market, but the ROI it can provide to taxpayers is considerable. In addition to enabling government services and programs, high-speed broadband can attract tech-based businesses and increase efficiency for existing industries.
"The need for bandwidth, in many cities, is increasing," Albuquerque Chief Information Officer Peter Ambs said. "While the availability of high speed fiber capabilities  is not fully realized in many areas of the City."
Albuquerque is one such city where digital and technological programs are running into the limitations of existing broadband infrastructure. As CIO, Ambs' role is to oversee the development of the city's projects relating to innovative tech, the IoT and telecommunications. Many of these initiatives require reliable high speed Internet connections to fulfill their purposes.
"We're driven by bandwidth and constrained by budget," Ambs said.
Monetary considerations have colored the way Albuquerque has approached becoming a smarter city. Albuquerque's planning process prizes efficient use of existing funds and strategic re-investment. With financial constraints and the demands of the city always looming, IT investments must be both agile and well thought out. Often, IT-based solutions must double as a cost-saving measure for the city. When replacing their PBX phone system, for instance, Ambs recalled how the city replaced it with a voiceover IP system, saving over $1 million a year in operations and maintenance.
This philosophy has manifested itself in one of Albuquerque's more recent endeavors: the Central Avenue-Albuquerque Rapid Transit (ART) project.  Primarily intended to install a bus rapid transit line in the city's Central Avenue Corridor, this project also involves the laying of eight miles worth of dark fiber beneath the street. Taking advantage of an existing construction project to increase broadband capabilities exemplifies both Albuquerque's strategic processes and, as Ambs puts it, "increasing the diversity of the  city's  portfolio of technology."
Laying fiber is expensive, though, and the city currently relies on franchise agreements with telecom companies for their broadband needs. While their needs are met, Albuquerque doesn't own any of their connections, and thus the government is a position where they will need to renegotiate their contracts once they expire – a point in time that is fast approaching.
"One of the city's connected service offerings is tied to a 15 year deal, which will expire next year," Ambs said on a panel at the Smart Cities Innovation Summit in June. "We need to diversify and increase broadband options available for City services and offerings to our citizens.."
The upcoming installation of 5G cellular networks is a disruption that will further increase the city's connectivity cache and assuage Ambs' earlier apprehensions, but increasing fiber broadband capabilities still remains at the top of the city's priority list. The reasoning for this is clear: The city has a lot of projects both in play and on the horizon. Smart parking, smart lighting and environmental sensors are in the process of being implemented in Albuquerque, while a partnership between the city, private sector parties and the local University of New Mexico will create a mixed-use innovation ecosystem where new urban strategies can be devised. For all of these programs to work, a robust and resilient broadband infrastructure needs to be in place.
With its careful planning process and strong central leadership, Albuquerque is in a better position than many cities to build out its own telecom infrastructure. In 19 states, state law prohibits government entities from entering the broadband market. An FCC plan to circumvent these rules was shut down by a federal appellate court on August 10, thus keeping cities like Wilson, N.C. and Chattanooga, Tenn. from injecting competition into the market.
"While we continue to review the decision, it appears to halt the promise of jobs, investment and opportunity that community broadband has provided in Tennessee and North Carolina," FCC Chairman Tom Wheeler said in a statement. " In the end,I believe the Commission's decision to champion municipal efforts highlighted the benefits of competition and the need of communities to take their broadband futures in their own hands."
The aforementioned costs of building broadband infrastructure, meanwhile, are dissuading private parties from breaking into the market. Google Fiber, long heralded as a disruptor-to-be in the telecom field, has been ordered to downsize its staff by half. Reportedly, the service has been troubled by installation delays, high overhead and disappointing subscriber rates.
With fiber services struggling and many cities hamstrung by the court's decision, IT and IoT projects will be dependent on the existing infrastructure owned by the major telecom giants. As technologies like M2M and machine learning pick up steam, the inadequacies of current broadband frameworks will be thrown into sharp relief. Even as telecom companies wrestle with early smart city technologies, their role in the future is currently both inevitable and underreported.
With that in mind, cities that can build out new broadband infrastructure should embrace the opportunity. In this, Albuquerque is a good example to follow. While bound to franchise agreements to their providers, the city has expanded their technological portfolio all while making steps towards establishing a municipal fiber network and planning around future disruptions.
"We're not just chasing tech for tech's sake," Ambs said. "We're looking at a whole new level of connectivity for the city."